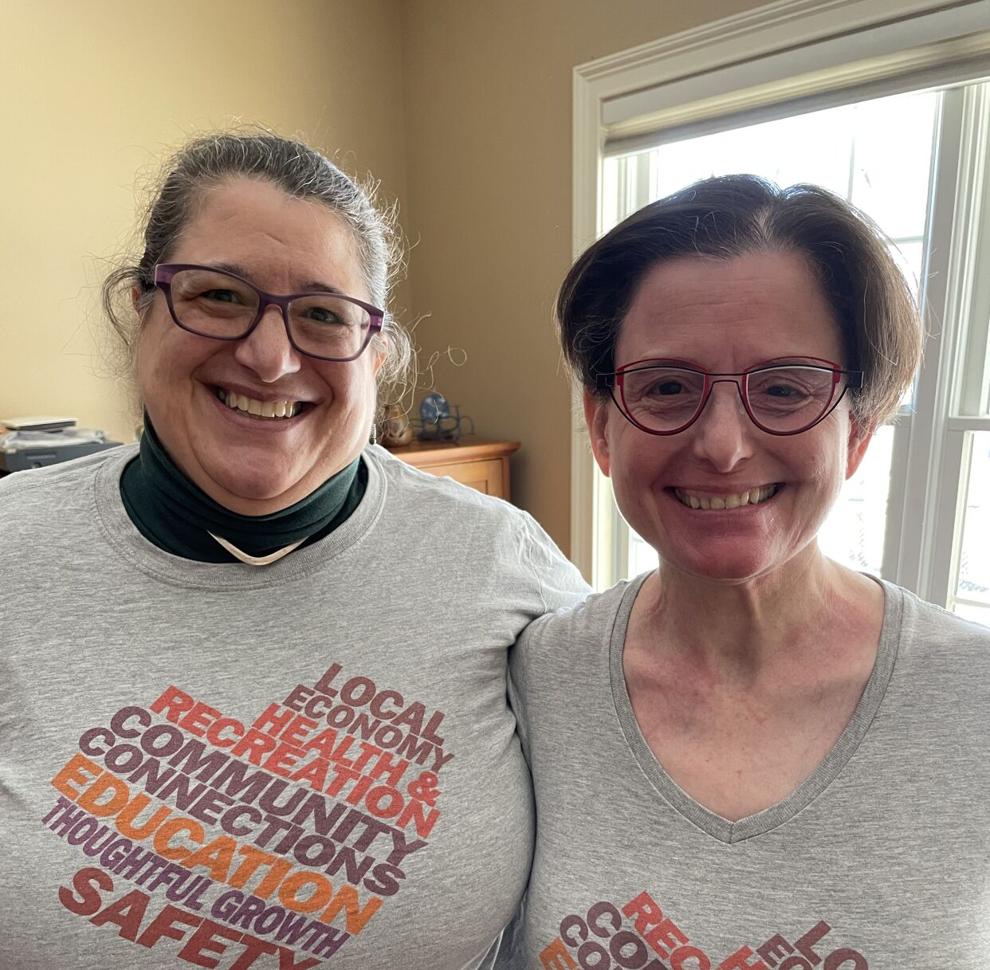 As the April 13 town-wide revote on merger and the village-only vote on a non-binding advisory question about separation get closer, opinions, conversations, and debate have been plenty popular on social media, online forums, and even the Reporter's Letters to the Editor section.
Some exchanges have been civil while others have seen their temperatures rise, being fueled by strong and heavy emotion from both sides of each potential future for the Town of Essex and the Village of Essex Junction.
But one group is taking a step back and trying to capture the sense of community throughout Essex – a connection that it says doesn't stop at the boundary between the village and the town area outside of it.
Heart & Soul of Essex, a local nonprofit organization that focuses on stewarding and highlighting six community values, has launched a project called "Across the Dotted Line: Community Connections in Essex" to document and help people remember those relationships. It involves residents sending in photos and story captions that are featured in a gallery on the nonprofit's website.
"People are enjoying the chance to share their stories of fun times they have shared and things about Essex they cherish," said Gabrielle Ratté Smith, one of the board members of Heart & Soul of Essex and the initiative's organizer. "These connections to each other and to Essex will continue to matter to us long past the vote on April 13."
The pictures can be of people who live on either side of the village's border with the town outside of it – the "dotted line" – including friends, families, colleagues, teammates, municipal committee members, or volunteers. Photos can be submitted through email until April 12.
Smith said the hope is that the initiative will also be a way for residents to encourage others to participate in the April 13 elections – including the school board's – by holding signs in their submitted photos that simply say "Vote on April 13."
"No other messages related to the upcoming ballot will be allowed," said Smith. "Heart & Soul of Essex has no position on any of the ballot questions and is not sharing any links to voter information."
Helping make the project come to life is Henry Wu, a 2020 graduate of Essex High who has remained involved in the community.
"While there are many voices in the community sharing information and differing points of view – especially about the revote on the merger – Heart & Soul of Essex is offering a reminder that we are connected by our history, our economy, our schools, our social networks, our faith communities, our volunteerism, our landscape, and so much more," Wu said during an April 5 presentation to the selectboard. He also noted that photos can be submitted through social media by using #acrossthedottedline in the picture's caption on Facebook and Instagram.
Among the photos already in the gallery are Essex Selectboard Chair Andy Watts and Vice Chair Patrick Murray standing together.
"I think that there's a clear need in our community right now to lower the temperature a significant amount," said Murray. "None of us live all that far from one another, and it's absolutely the time to kind of take a deep breath and realize how much damage some of the words that are out there are having… This initiative is coming at – I think – a really good time, and I hope you guys see a lot of participation. I was more than happy to do it with Andy. "
Visit Heart & Soul of Essex's website to learn more and see the participation guidelines and restrictions.