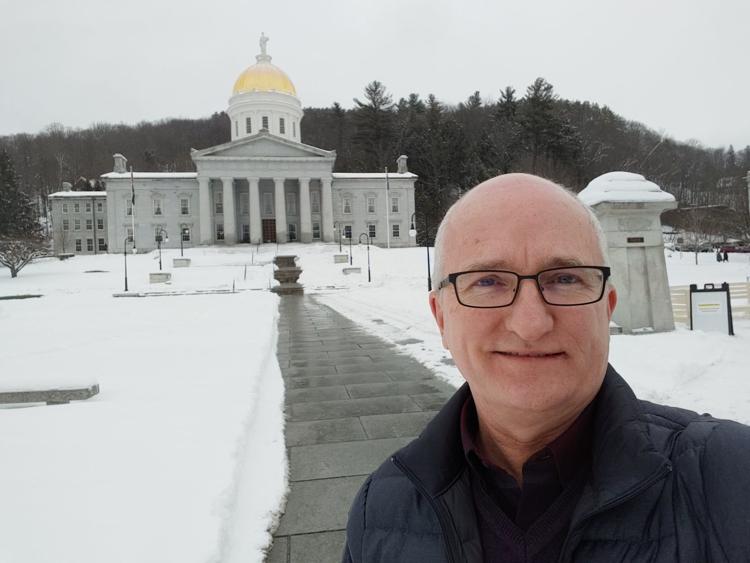 COVID-19 exposed the cracks in Vermont's social safety net. What else, if anything, should the legislature be doing to address the impact of the pandemic on low-income Vermonters?
Watts believes the state should keep an eye on how an increase in minimum wage might negatively impact the ability for people to receive certain benefits, and he thinks a subsidy for landlords might be needed so that they're financially protected without having to evict low-income Vermonters who can't pay rent.
Watts also things health care should be a concern, saying, "There's an association of the lower-income demographic with higher incidences of some chronic illnesses, so we should make sure that health care continues."
What should the state do to address the need for affordable, quality childcare?
Watts said the legislature should be looking at the regulations the state has for childcare facilities "to see if there are some that are too onerous and are keeping smaller daycares out of the out of the business."
He thinks another option is to support after-school programs to provide more access to places kids can go. Watts also mentioned the hubs being used to supervise children during the days they are not in school and learning remotely, saying he believes that could become a long-term alternative.
A substantial deficit is projected for the fiscal year 2022 budget. How should the legislature address anticipated shortfalls?
Watts said it would be hard for him "to pinpoint a place where cuts could be made" as he's "not totally familiar with the details of all state expenses," but he did suggest looking at the overhead and resources being allocated for the many reports the legislature puts together each year as some may not even get thoroughly reviewed or used.
For increasing revenue, Watts thinks the state might need to lean on the higher-income residents of the state to help temporarily and ask them "to make a sacrifice to get us through this."
"There's always a fear of driving people out of the state doing that, but if it's not a permanent thing, if it's to get us through the COVID situation, that could be tolerable," said Watts.
What about the Education Fund, which is also expected to take a big hit from COVID-19?
"I think there needs to be a closer link between what people vote for in the local school budget and what they ultimately end up paying," said Watts. He added, "I have concerns about the fact that the state education property tax is, to some degree, a hidden income tax because it's very income sensitive; only those that have the wherewithal to pay the entire tax bill get charged that entire tax bill whereas many don't."
For revenue, Watts said the state will have to do some borrowing to make up for the shortfall and that he doesn't see anywhere in the budget that would be "appropriate" to have cuts made.
The legislature this session took some steps to address concerns about use of excessive force by police and the inequities in how often people of color are subjected to motor vehicle stops and criminal charges. Do you think those actions were sufficient or is there more to be done?
Watts said there will always be more to be done and that the issue is one that the state will have to "adjust and check." He believes there needs to be oversight established to monitor the situation and continuously works to improve things.
"It's a cultural shift that needs to be started at the base level," said Watts. "Inequity doesn't just exist in the police force; we all have our own biases, whether we know about them or not, and I think we need to all have more sensitivity to them."
Scientists largely agree action is needed to delay the worst impacts of climate change. Vermont is also starting to see the impacts of a changing climate firsthand, with shorter winters, harsher storms and so-called "climigration." What actions, if any, do you feel the legislature should be taking to reduce Vermont's share of carbon emissions and ready the state for the effects of a changing climate?
Watts said the biggest issue and leading factor for carbon emissions in the state is transportation and that people should be migrated to electric vehicles. "I think we need to figure out how to encourage folks to go in that direction," he stated.
Watts is concerned about taxes being applied to gasoline engines and heating oil and is worried that it might cause people to move closer to cities.
"I fear that we may lose the value of the rural population, the value of the culture that exists in the rural parts of the state," said Watts, "because it's going to become very expensive until people are able to move to a non-fossil fuel-based transportation methodology."