This weekend's adventure: Visiting Vergennes Laundry is an experience that should be shared, so treat a close friend or family member you haven't seen in a while to a breakfast of coffee and scones.
What to know: Vergennes Laundry is open 8 a.m. to 3 p.m. Wednesday to Sunday.
A wood-fired, French-inspired bakery on the little city's always-bustling Main Street, Vergennes Laundry is a beloved staple of Vermont's food scene.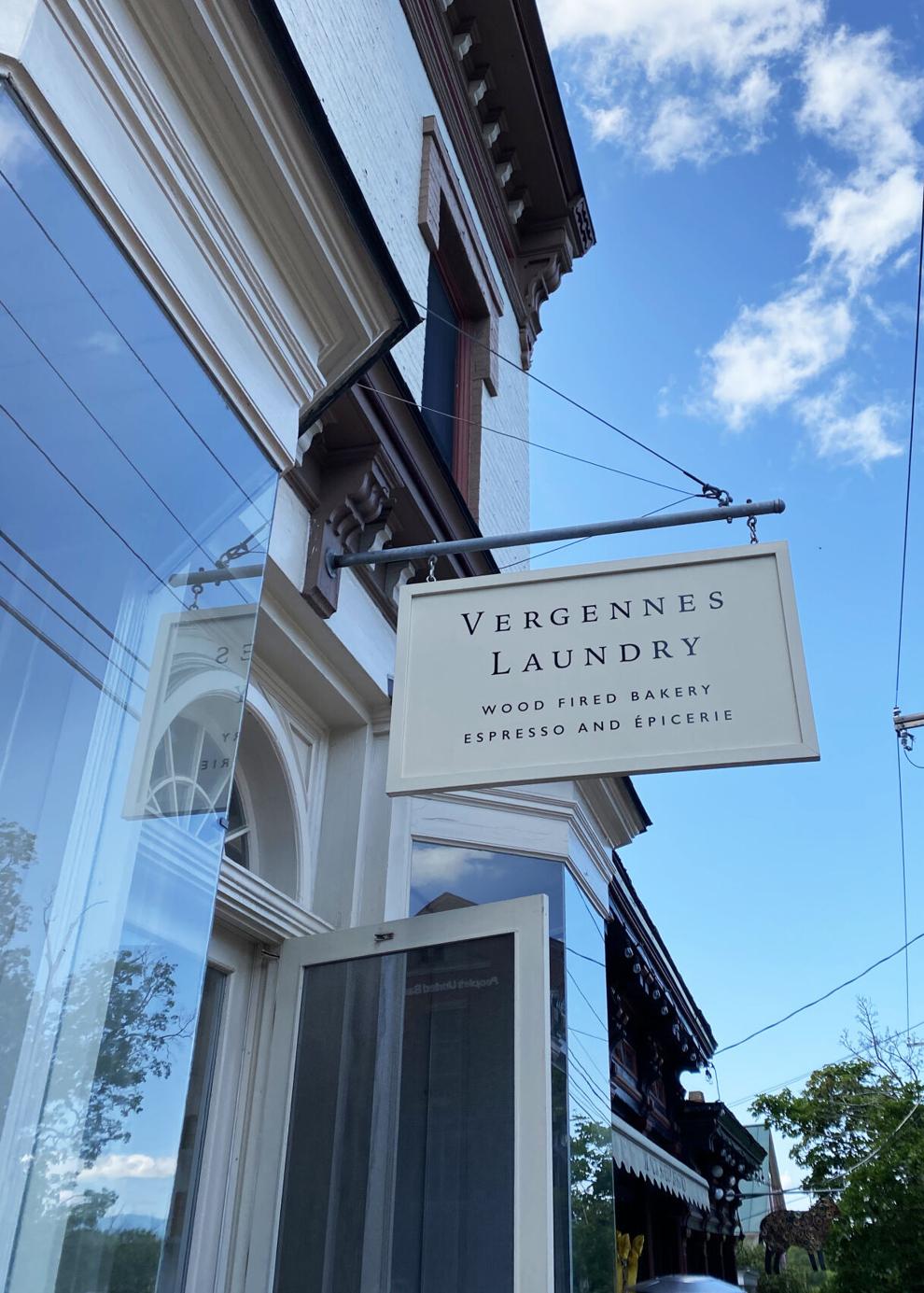 Former owners Julianne Jones and Didier Murat turned the laundromat at 247 Main St. into a bakery about a decade ago. Less than a year into its inception, the bakery received a write-up in Food and Wine magazine, catapulting it to further fame.
In fall 2020, the bakery was bought by Nadia Dole, a Montreal-native and experienced chef who is continuing the legacy with enthusiasm and creativity.
The glass-fronted pastry case inside displays tender-crumbed scones and tea-style cakes. Crusty baguettes, baked in the wood-fired oven, sit in baskets behind the counter. A local cheese case near the back is also filled with olives, preserves and butter.
There is currently no indoor seating, but tables outside on the sidewalk or benches across the street make perfect places for sipping your coffee.
Vergennes Laundry is just over an hour's drive from St. Albans and just under an hour from northern Chittenden County.
My experience: Several weeks ago, when my brother moved in with me for the summer, we almost immediately started making a sort of mental bucket list of all the things we wanted to do together:
Hike Camel's Hump for sunrise
Go to Black Flannel Brewing for beers
Ride bikes to Vergennes Laundry
Though we've yet to tackle that sunrise hike, we did ride our bikes this past weekend to Vergennes Laundry, a 38-mile loop fueled by mid-ride coffee and baked goods.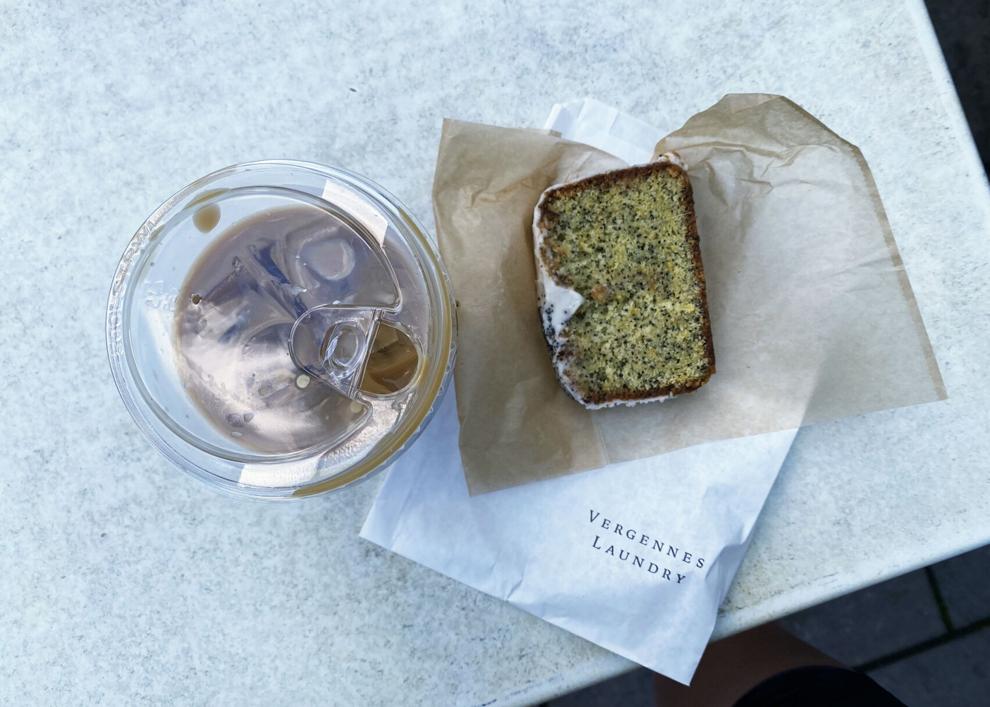 Not that long ago, riding nearly 40 miles would have seemed impossible, but now, after several weeks of riding on my brother's wheel, I am up to the task.
All summer long, he's been my biggest champion, both on and off the bike. Sure, we still bicker as siblings do, but I can always count on him to make me laugh or give me the confidence boost I need.
Last weekend, when we walked into Vergennes Laundry, we found the interior clean and white and minimalist, an aesthetic that allows the food to be the star of the show.
We picked up on details — the glass bottle that was uncapped to pour my iced coffee, the ceramic pitcher used to add cream.
We stood for too long in front of the pastry case with a tough question to answer: when everything looks delicious, what do you order?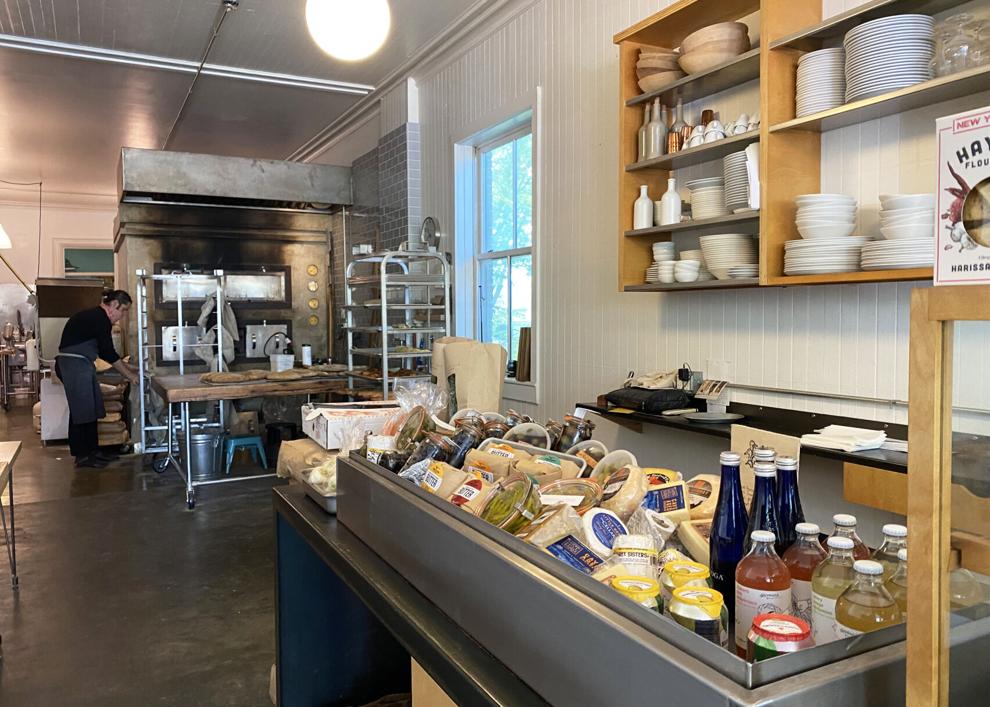 A cheddar and French-herb scone, slice of lemon-poppy seed cake, an iced coffee and espresso were what we walked away with, along with an appreciation for the bakery's obvious commitment to high-quality cuisine and service.
It was a shared experience between my brother and I that I won't soon forget — eating standing up on the patio of the bisto next door, pedaling back on gravel farm roads in the brilliant sunshine.
We talked of bikes and jobs and what we'd cook for dinner this week — small memories all that make me grateful to have a willing adventure partner and a forever teammate.
---
This Weekend with Bridget is a recurring column. Every week she shares her experience traveling to a new place. Tell her what to do next weekend at bhigdon@orourkemediagroup.com.