This Weekend with Bridget is a recurring column. Every week, she recommends a place to go or a way to have fun at home. Send her an email at bhigdon@orourkemediagroup.com.
This weekend's adventure: Visit Steeple Market in Fairfax for fresh sandwiches, local wine and last-minute dinner essentials.
What to know: Located on Main Street, Steeple Market is an independently-owned market selling specialty grocery, hand-cut meats, fine wine, craft beer and gourmet foods made in house and by Vermont artisans.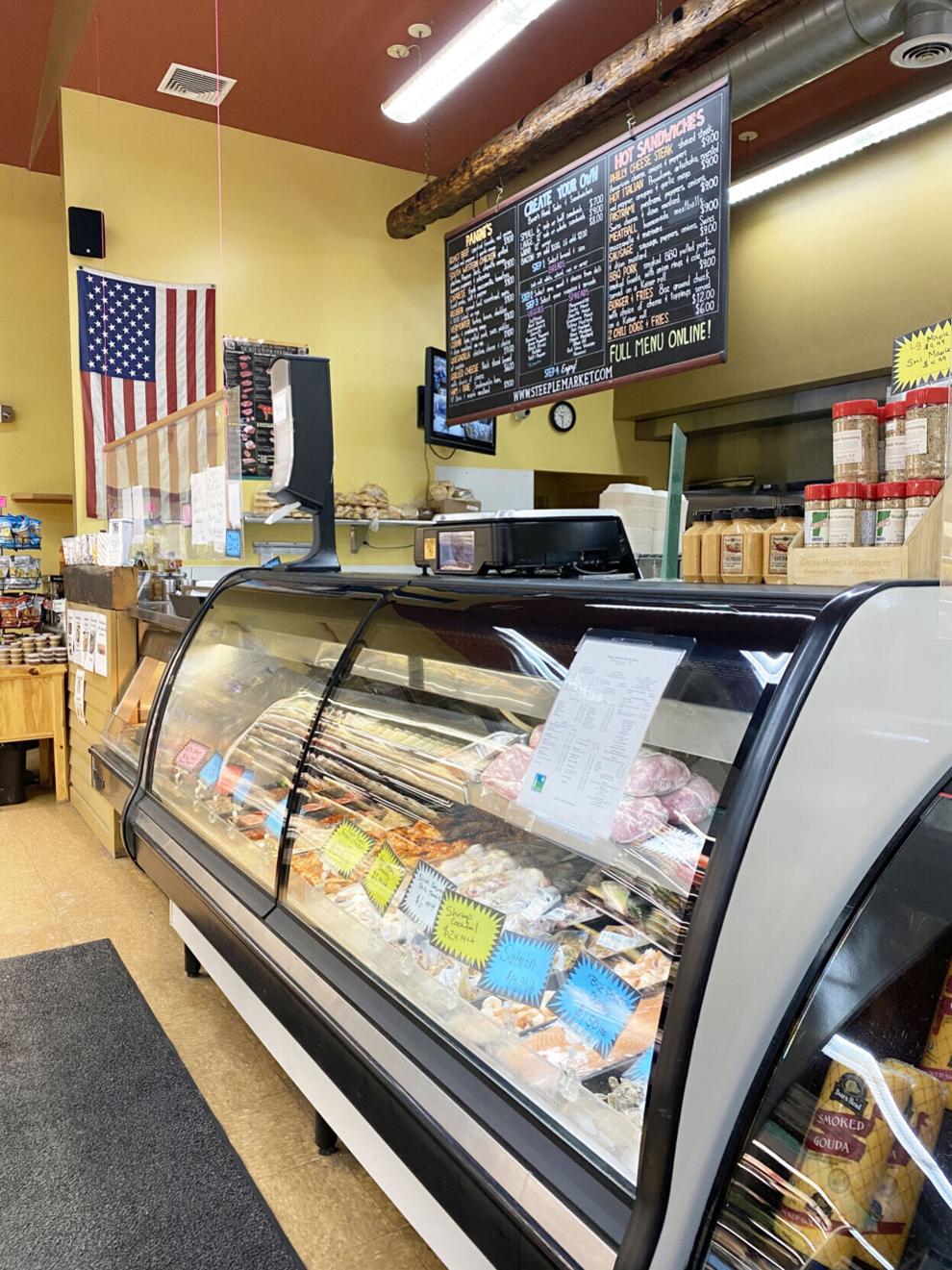 It's open 6 a.m. to 8 p.m. on weekdays, 7 a.m. to 8 p.m. Saturday and 7 a.m. to 7:30 p.m. Sunday.
My experience: Snow was squalling from one side of Main Street to the other when I pulled into the snow-dusted parking lot early one morning. Except for a sole car idling at the gas pump, the lot was empty, signaling perhaps that much of Fairfax was still at the breakfast table.
Inside, I was alone, save for the woman at the register who laughed at the chilly air the swinging door ushered in behind me.
I savored having the place to myself — something you'd never get at Hannafords or Trader Joe's — and so I walked slowly, taking it all in.
In the produce section, leafy green cilantro, colorful bell peppers, papery onions and waxy potatoes caught my eye, while crusty multigrain loaves and french baguettes by Trent's Bread and Slowfire Bakery sat temptingly on a nearby shelf.
Other staples like cartons of eggs, gallons of milk and jars of tomato sauce are also easily findable.
Locally-made soft and hard cheeses, with thick rinds and nutty flavors bedeck the dairy section. Pick up a wedge of Stony Pond Farm's Shallow Tail Tomme and Jasper Hill Farm's Bayley Hazen Blue.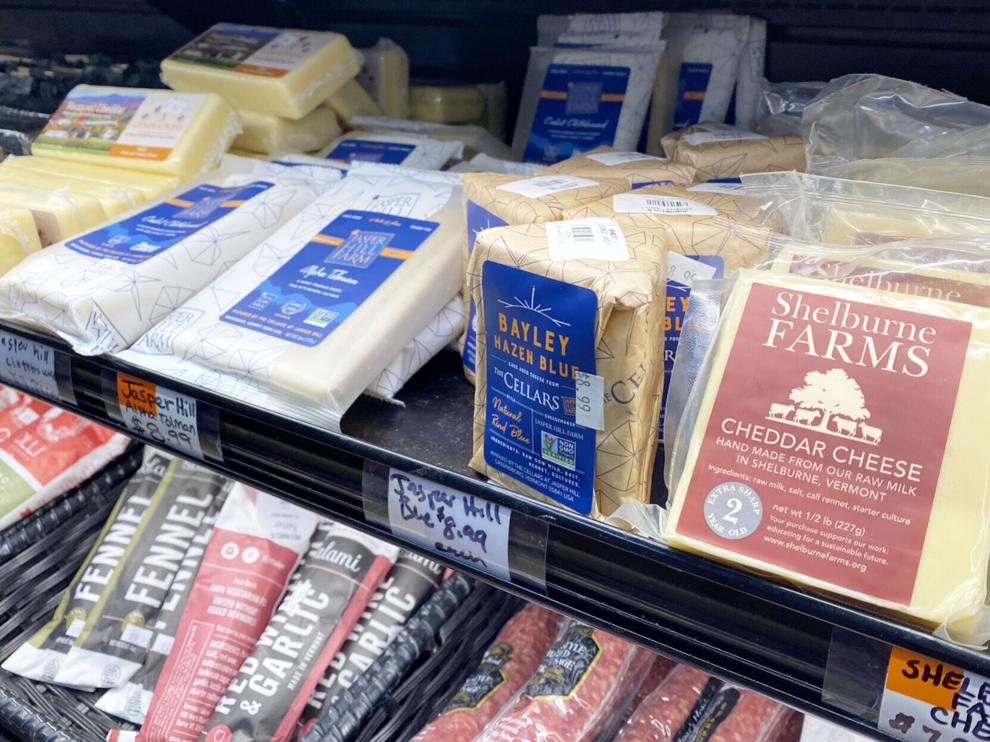 Take a sandwich for the road: As soon as I approached the deli counter, a man in a ball cap appeared from the slicer.
"What can I get you?" he asked.
He must have seen me glance frantically up at the menu, undecided and a bit overwhelmed, because he put his pen down, smiling with his eyes.
"Take your time," he said. "Let me know when you're ready."
On the menu, the list of paninis and other hot sandwiches runs long. The ham and brie panini with maple mustard and the meatball sub were tempting, but I would be saving my sandwich for later, so I was in need of something cold.
I ended up building my own sandwich of honey-roasted turkey and Cabot cheddar with cranberry mayo, lettuce, tomato and banana peppers on wheat.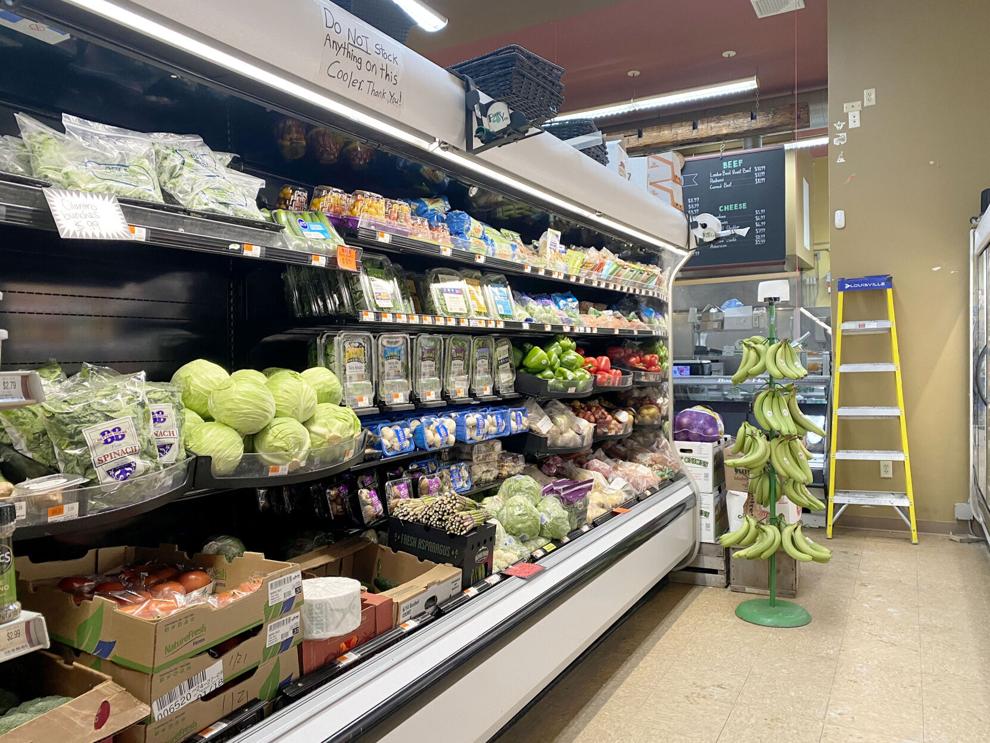 Prepared food to-go: Whether it be game day or movie night, Steeple Market has prepared meals perfect for a weekend dinner.
On Saturdays, take advantage of $0.75 wing day. Enjoy them in a maple and honey dry rub, or smothered in barbeque sauce. On Sundays, take 20% off large pan pizzas.
Steaming hot french fries, onion rings and poutine are also available. Take them home to have on the side of your main dish.
Weekend wine: Stop into Steeple for all of your weekend wine needs. On Fridays, take 5% off two bottles and 10% off three or more bottles.
The market's wine selection is always expanding, and you'll find Vermont-made favorites like reds from Lincoln Peak Vineyard and Boyden Family Winery.
Deals on cases and on "messy label" wines are available every day.
Check out the blog: In need of dinner inspiration? Check out Steeple Market's online blog to explore delicious recipes and mealtime tips shared by market staff. Find it at steeplemarket.com/blog.