ESSEX JUNCTION — Most mornings at 7 a.m., Trey Peiffer is frying up Shadow Cross Farms eggs on a flattop grill.
While it sizzles, he's slicing a bagel in half, preparing to assemble a Baja breakfast sandwich, layered with cheddar cheese, bacon, green peppers, red onion and chipotle mayo.
"It's a little corny, but it's a morning business, so I really like cheering people up," he said. "I'm just trying to set the tone for people's days."
Peiffer is the director of operations at The Bagel Place, which opened earlier this month at 3 Maple Street at Five Corners in Essex Junction. With his bright smile and infectious enthusiasm, he shines from behind the reclaimed wood counter.
Peiffer has been with The Bagel Place since it opened its first location in 2013 in South Burlington. A resident of Essex Junction, he jumped at the chance to become the manager and have an ownership share in the new Maple Street location.
"It's probably the busiest area where there wasn't already a bagel shop," he told the Reporter. "It seems like in the last couple of years a lot more people are walking around here, so we figured we'd be busy no matter what."
He was right — since opening, the doors of The Bagel Place have been opening and closing all morning long. Families, high school students and tenants of the upstairs apartments are all stepping inside to order specialty bagels, soups and breakfast sandwiches.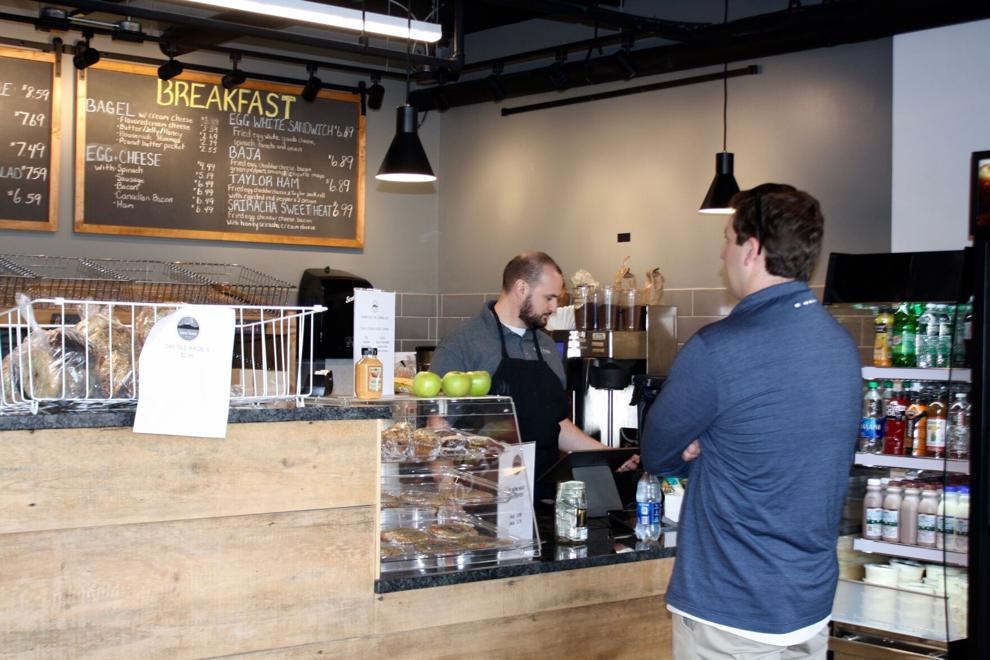 Baked in South Burlington and trucked over every morning, the shop's bagels are steam-baked, Peiffer said, which gives them a flavorful shell while keeping the inside softer.
"I've had a few New Yorkers say, 'Oh man, it's not quite that New York style,' but that's not really what we're aiming for," Peiffer said. "We're saying they are good for sandwiches."
But transplants from New Jersey will find comfort in the shop's Taylor Ham Sandwich, which includes egg, cheddar cheese and pork roll with red onion and roasted red peppers.
Other popular customer choices have been The Bagel Place's unique bagel flavors, like buffalo cheddar and pesto. Soon, Peiffer hopes to regularly offer a special cream cheese flavor of the week, like maple bacon and spicy jalapeno.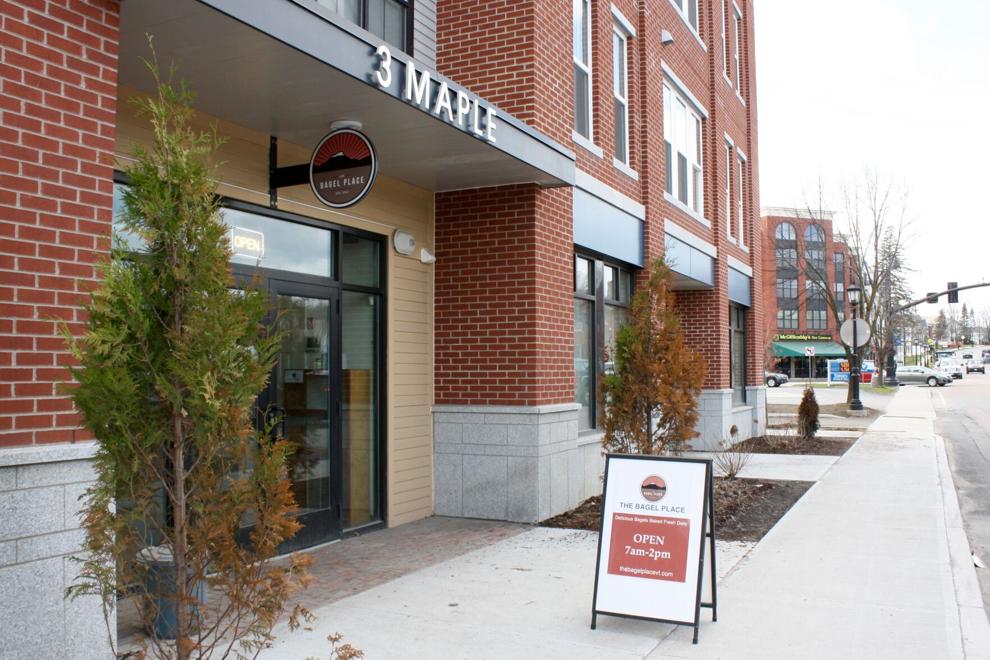 Because a love for hospitality was what drove Peiffer to food service, he enjoys interacting with folks across the counter and around the indoor tables. But for those who aren't morning people or are in a hurry, Peiffer said online ordering is available and easy to use.
So far, he's been able to keep up with demand due to great staff. A few employees from South Burlington came with him to the new Essex Junction spot, but some extra help on weekends could be needed down the line.
"We can teach anyone how to slice a bagel in half and put some stuff on it, but for me it's finding friendly people," Peiffer said. "We want ambassadors who are going to make people's days."