ESSEX — Sometimes, our mothers know us better than we know ourselves.
This was the case recently for Kayla Silver, who was applying for and considering new jobs last spring, after her hours at Honey Road in downtown Burlington were cut back due the pandemic.
"But my mother just kept saying, 'I don't think you're going to be challenged by that. I don't think you're gonna love it. You have to think bigger,'" Silver remembered. "She kept saying, 'You have to think bigger.'"
Taking her mother's advice, Silver thought bigger — and when she did so, Salt & Bubbles Wine Bar and Market, which is opening this June in Essex, was born.
"I didn't understand what she was saying until I realized what would really challenge me, and what I would really love, is to open my own business," Silver said.
Salt & Bubbles will fill a void in Essex, Silver said, and be a place for celebratory drinks and snacks as well as curated shopping. With an estimated opening of mid-June, the wine bar will join the growing selection of food and beverage options at the Essex Experience.
A passion for hospitality 
A certified sommelier, Silver has worked in the Vermont restaurant industry since she arrived in the state from New York City to attend the University of Vermont. Though she was an animal science major, she quickly realized hospitality was her true passion.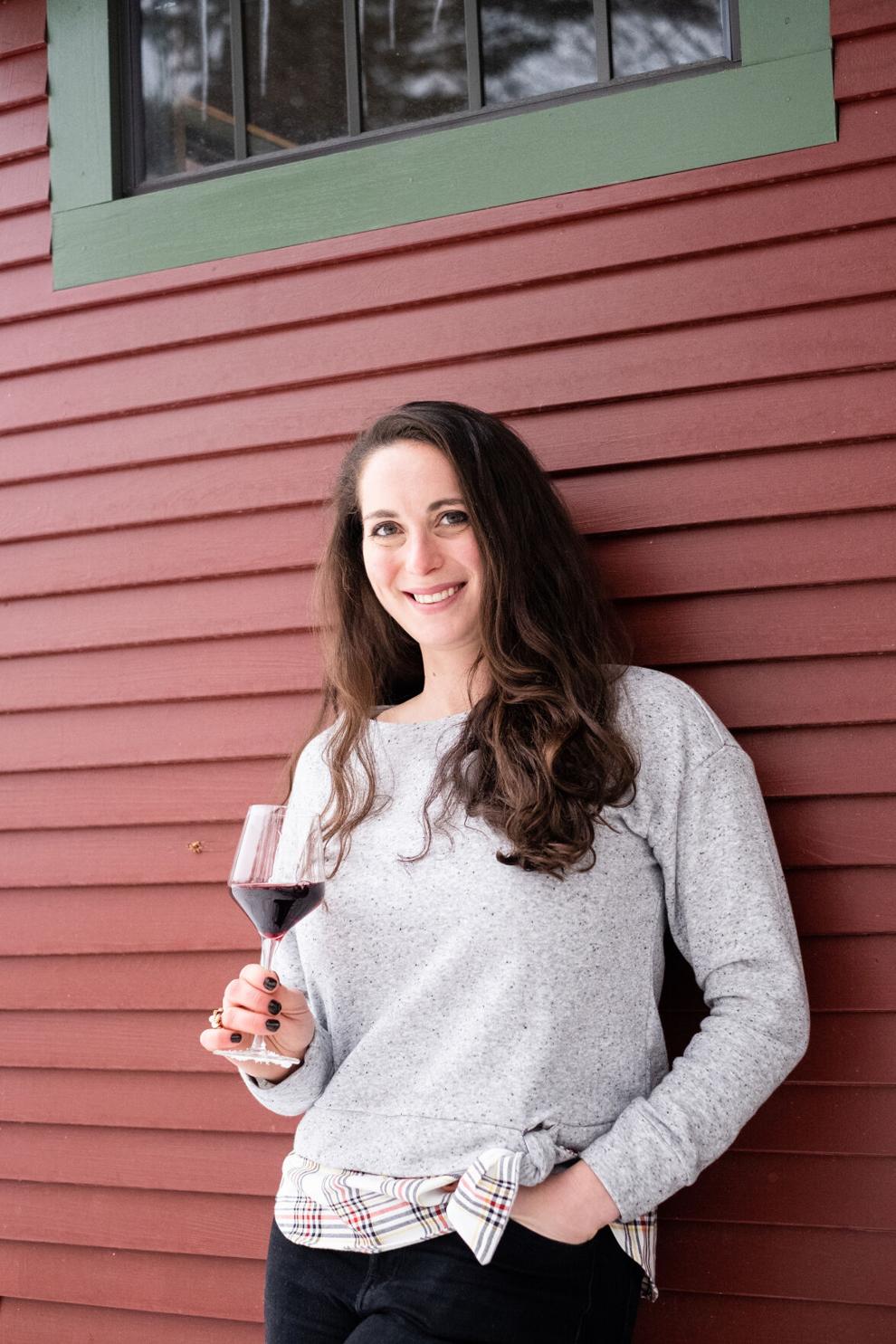 "I'm definitely one of those millennial foodies that gawks over a pretty-plated food item," she said, laughing.
Silver developed her wine skills at Dedalus Wine Shop and Wine Bar and at the now-closed Taverna Khione, before spending the last four years as a manager at Honey Road. She moved to Essex nearly two years ago, when her husband Trenton Endres took on the job of executive chef at Black Flannel Brewing & Distilling.
Community shows support
A self-proclaimed "Type A" individual, Silver has worked diligently over the last few months to dream up and design Salt & Bubbles. She knew from the start that opening a new business during the pandemic would be risky and challenging, but she feels confident in her plan and in the community's support.
In just a few weeks earlier this year, Silver achieved her fundraising goal of $20,000, to which nearly 120 people contributed.
"Some donors were friends or family, some were industry colleagues of mine, but a lot of them were people I don't know who are Essex residents or Burlington residents who put in $20, $50, $75, and it all adds up," she said. "It was really wonderful to see such an awesome response."
What's on the menu
Between now and June, Silver will curate Salt & Bubbles' wine selection, which she said will be "affordable, quality and fun." Behind the bar and on the shelves, she will serve wines from near and far made only by ethical, environmentally-friendly producers.
Though the food menu will be limited, guests can expect to find locally-sourced cheeses and charcuterie, as well as creative appetizers and snacks.
"This is an awesome space for you to celebrate together, or for you to have a drink and a snack at before going to see a movie or an EE [Essex Experience] performance," Silver said.
By her expected mid-June opening, Silver expects the weather to accommodate outdoor patio seating, as well as a few indoor tables. She is hopeful that by then many more Vermonters will have received a COVID-19 vaccine and that small businesses will be able to flourish.
"Thinking bigger"
In "thinking bigger," Silver has also created what she calls Salt & Bubbles' "fun-draising" program, which encourages guests to donate to local nonprofit organizations in lieu of tipping. Staff will be paid fair wages without the addition of tips.
Money from this program will benefit organizations like Vermont Works for Women, Vermont Adaptive Ski and Sport and the Chittenden County Humane Society. 
"This pandemic has given me a lot of time to just sit and work on this project, to write the business plan and to do all the work to get us here," Silver said.
She believes she's created something that Essex both wants and needs and is looking forward to helping community members celebrate all of the good moments that are on the horizon.