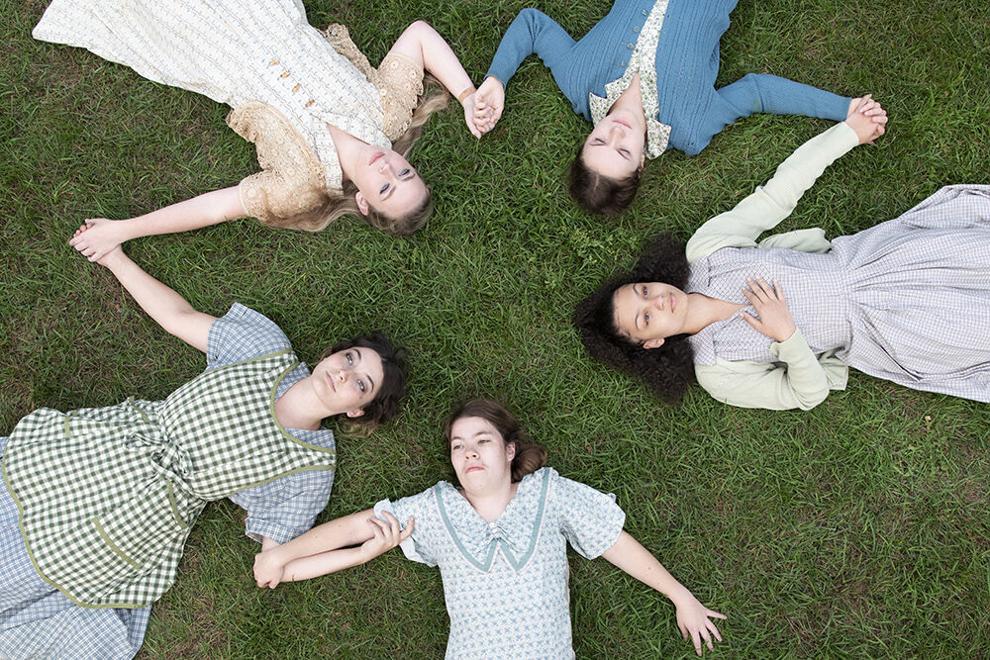 Dancing at Lughnasa, a bittersweet memory play set in a fictional Irish town of Ballybeg in summer of 1936 – is the fall Mainstage play at Saint Michael's College.
It's the first public theater performance in McCarthy Arts Center since November 2019.
This play by the College's Fine Arts/Theatre Department is scheduled to run each evening at 7 p.m. from Nov. 3-6, 2021 and though admission is free, reservations should be made.
In the play, the main character Michael Mundy reflects on the summer of 1936, during which his family came together and fell apart. Lughnasa is a late summer Celtic harvest festival, "which adds a sense of possibility and fun, as well as risk and disappointment to the proceedings." play director Peter Harrigan said 
"Spectators are required to wear masks, and provide proof of COVID-19 vaccination, or a negative COVID-19 test administered within 72 hours of the performance date." Harrigan said. He added that the Eventbrite website will be used to communicate any updates if College or State of Vermont policies change. 
"I chose the play because of Friel's rich poetic language, and the great opportunities Dancing at Lughnasa provides for five female actors who play Michael's mother and his four aunts. It is wistful and funny – with so much of the joyful human interaction we have been missing over these many months of the pandemic," Harrigan said.