SOUTH BURLINGTON — Katie O'Brien is going on her third year adding a splash of color to the city of South Burlington and is raising money for her post-pandemic projects.
Through her expanding art program, which she developed following her retirement as an art teacher, O'Brien organizes volunteers from across Vermont to paint utility boxes around the city. In 2018, she started with a list of about 15. Today, 80 utility boxes have been marked by unique personal designs.
The murals and art that O'Brien helps create around South Burlington are just as important to the people making the art as they are to the community viewing it. She described a moment when she was painting a mural in Dorset Park and an older man with a walker came up to her and said he wanted to help.
"He said, 'I can reach from here to here,' which was like foot by a foot," she said. "And so I gave him a cup of paint and I gave him a brush and he painted for 15 minutes. And then he turned to me and said, 'Thank you.'"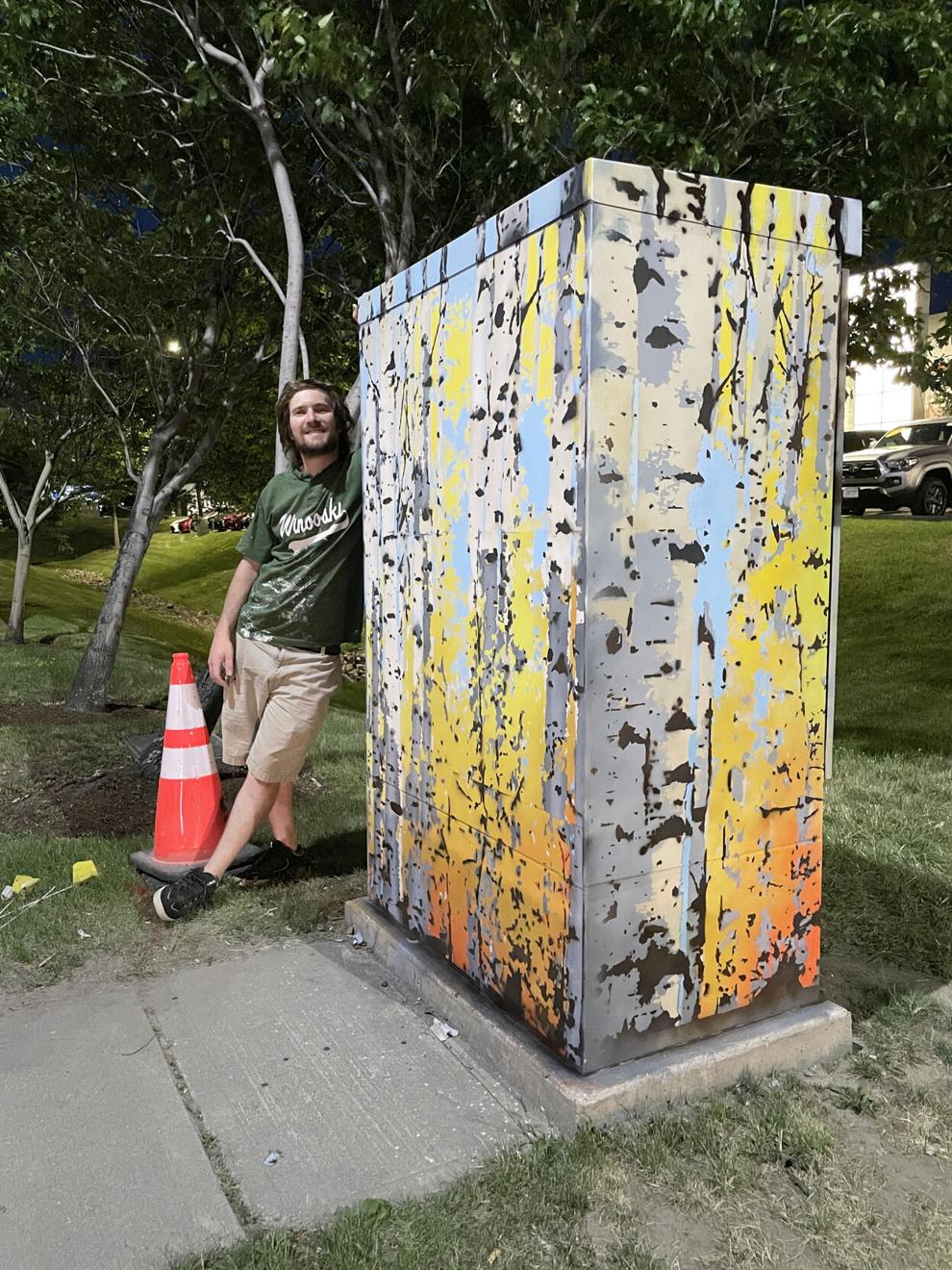 O'Brien described the feeling volunteers get from seeing their artwork in public in their own community.
"People have told me, 'This is the first time I feel like I belong' or 'I've become a part of South Burlington and it makes me feel like I contribute,'" O'Brien said.
Myles Moran, an artist from Winooski, painted a utility box on June 16 through the program. His specialty is using stencils and spray paint to recreate images of outdoor landscapes and scenery inspired by growing up in Vermont and traveling.
"The more layers of stencils, the more color and detail the painting will have," he said. "The result is a photorealistic painting from a distance, but impressionist and abstract as the viewer looks closer and sees the particles of spray paint."
O'Brien said that ideally she would like to get a piece of art in every neighborhood of the city. Right now, she has seven people signed up for boxes.
If you are interested in painting your own box the way to get involved is simple: email O'Brien saying you are interested.
Designs are submitted to O'Brien as color drawings and then they go through an informal review process to make sure they will make people feel good and don't include words or trademarked items.
You can email O'Brien at ktobrienb@gmail.com or donate to the Go Fund Me page.