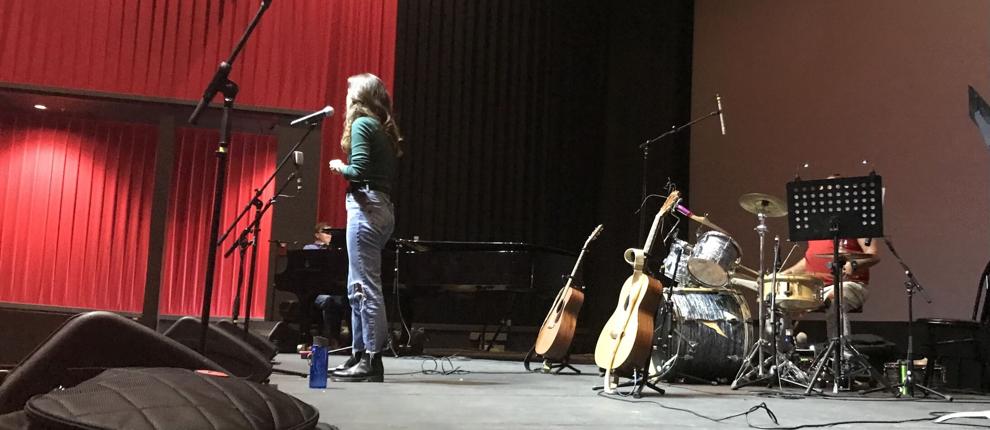 ESSEX — Tonight, the Essex Experience will give Vermont Broadway fans a taste of the theater with the launch of the "T-Rex Broadway Series" at the Double E Performance Center.
The first show in the series, to be held at 7 p.m. on Oct. 14, will feature Broadway performers sharing their experiences and performing songs from past roles they have had on stage. Audiences can expect musical numbers from shows like Mamma Mia, Shrek, Phantom of the Opera and Sweeney Todd.
The series was created to give Vermont Broadway fans the chance to experience Broadway-caliber performances, here in their home state, according to a Sept. 27 press release. 
Leading the way is a Colchester-native, Merritt David Janes. He is a producer and co-creator of the series.
"In my more than 15 years of show business of over 5,000 shows, I performed only one night at the Flynn theater as Sweeney Todd with the national tour," he said, "Many have asked me when I'm going to perform in the Burlington area again. Well, here we are."
Merritt will be accompanied on stage by four of his Broadway friends and colleagues, including Matt Cusak, Liz Shivener, Ben Jacoby, and fellow Vermont-native, Liana Hunt. 
"This is a collection of songs that people love and all of us Broadway actors are going to tell some stories from the road," he said.
Tickets for the 7 p.m. show on Oct. 14 are available for purchase here. 
The series will also include shows on Dec. 9 and Feb. 14.
GALLERY: See photos from rehearsal