THETFORD - On Saturday, Nov. 13, runners from throughout New England converged on the course at Thetford Academy for the 2021 New England High School Cross Country Championships.
Members from the Essex High School cross country team raced in the 5K race at Thetford. Several days of rain left the course wet and muddy, but runners were greeted with sun and 50 degree temps on race day.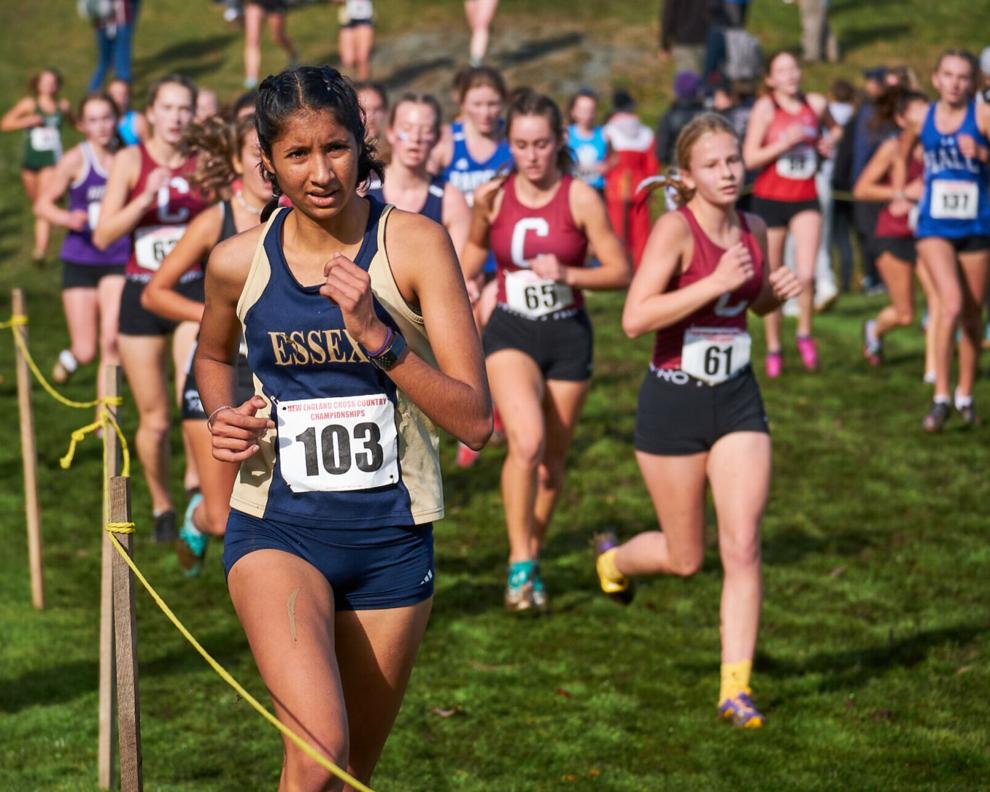 Tanisha Gerg, enjoyed the opportunity to run in a large race.
"I'm super happy to get back out there and race with everyone," said Gerg. "This was my first real cross country race with such a big group."
Essex senior Heidi Stewart was glad to see runners from all over New England come to race in her home state.
"It was a tough race, and it was nice to show those out-of-state teams some true Vermont cross country. Today really embodies the true cross country spirit. The fans were here, which was super exciting," said Stewart. "It was nice to wrap up my cross country career at Thetford, my favorite course. It was also nice to get back to normal racing, and today was a fun time, really exciting and tough."
Stewart appreciated the support of fans and of their teammates.
"It means everything to have our whole team here. We've grown close to each other and been able to hang out and do team dinners, and it was super fun to have a bunch of them drive down to support us," said Stewart. "Cross country is an individual sport, but you really are out there running for each other."
Gerg agreed with Stewart, "All of the energy mixing together makes everything so exciting. That's what it's all about."