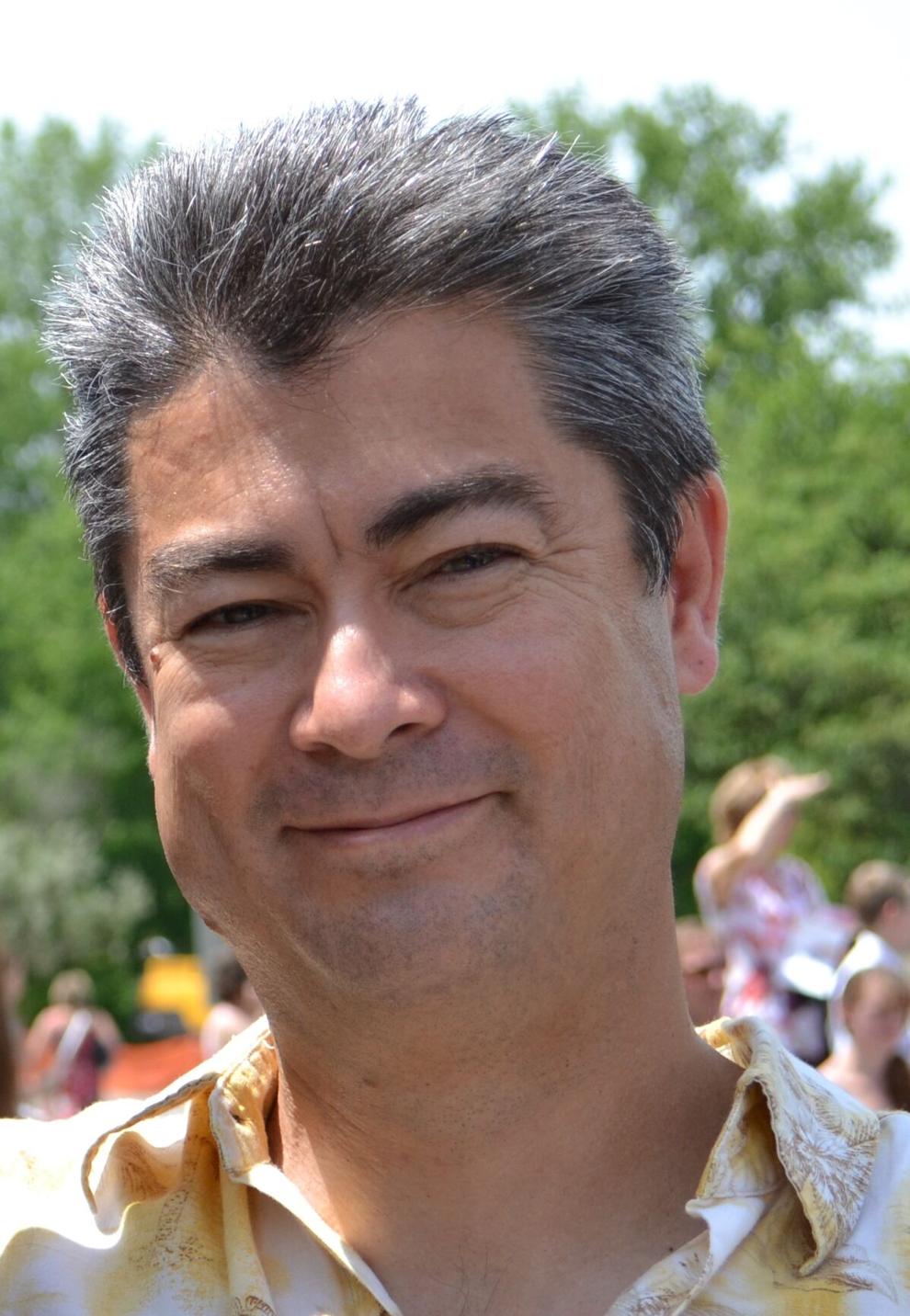 ESSEX — If elected, Earl Barber would bring a critical eye to the Essex Westford school board.
An electrical engineer by profession, Barber would like parents to be provided more information about their child's curriculum and given the opportunity to approve or disapprove of it.
"For me, it's just a parent's choice," he told the Reporter.
Barber has four daughters, three of whom have already graduated from Essex High School. He and his family have lived in Essex for 25 years.
Barber is now one of five candidates running for two Town Outside the Village seats on the school board.
Here's what he had to say about why he's running, what he thinks the board is doing well and what could be improved.
Q: Why are you running for the school board?
A: The first reason I am running is I'm concerned about what's presented in the classroom to our students. There's all these different lesson plans that are very divisive, maybe sexual in nature, racial in nature, that are presented to the children, and parents are just blindsided by them. And I want to make sure that doesn't happen in our schools.
What I would like to see is the parents given in some way, the material that's going to be presented to the students. I don't want the parents involved in developing this, but I do think it's a good thing if the parents see the curriculum beforehand. They can then prep the students for it or reinforce it when they return home. It also allows for the parent to say, "Hey, this is inappropriate for my child. I'm going to reach out to teachers or the principal or whoever."
The second reason I'm concerned is the amount of divisiveness that's in the school. I talk to students and they are afraid to speak out or have different opinions. They feel like they have to keep their heads low so they don't get verbally attacked or labeled. That's no way to live and let alone learn.
[Editor's Note: When asked to further describe the students he's talked to about this, Barber said he's talked with about 15 high school students who feel this way, including his own daughter.]
Q: What is the current school board doing well?
A: There's the busing issue. I know there are a lot of parents who are not happy with the bus system that we have, and it's kind of a nationwide problem. Since the pandemic, it's been hard to get bus drivers, and I think the board has done the best they can.
They've hired very qualified teachers, I believe. And also, we have what I consider a really, really good system to handle the IEP and 504 plans. I've had children that were in them and they are top notch.
Q: What could the board improve upon?
A: The first one would be the annual report. It isn't very detailed in terms of the budget and our school ranking and proficiency scores.
The way they have it set up now is you have to watch several hours of video to understand it and then they do a high level summary in the annual report. I think just a reformatting or just more clarity with the budget would be very, very useful.
One other thing that needs to be addressed is our schools' overall performance. We have to come to a realization that our schools aren't performing as well as we think they are. I don't think we need to reinvent the wheel here, but nearby schools are out-performing us, so let's investigate that.
Q: As EWSD begins to shift energy away from COVID-19, what would you like the district to focus on?
A: The core curriculum. To me, the number one goal of school is to prepare kids for life after graduation. These kids are going into a highly competitive world and they need to really be good in math and science. We're not where we should be.
Q: Do you support the proposed FY23 school budget?
A: I'm not in favor of it mostly because I don't understand it. That goes back to the clarity of the report. For instance, I don't know how much it costs for electricity or the IT department.