Physical fitness for EMS providers is a critical component of job performance. The American College of Sports Medicine recommends at least 150 minutes of moderate-intensity exercise or 75 minutes of vigorous aerobic exercise per week for adults. Additionally, major muscle groups should be strengthened at least twice per week.
Not only does physical fitness reduce risk of injury, there are various other benefits of exercise beyond physical fitness that makes it essential for all people. Some benefits include decreased risk of falls and fall-related injuries, improved cognitive function, improved bone health, reduced anxiety and risk of depression, and improved sleep and overall quality of life. During stressful times such as a pandemic, it's important to find healthy ways to cope.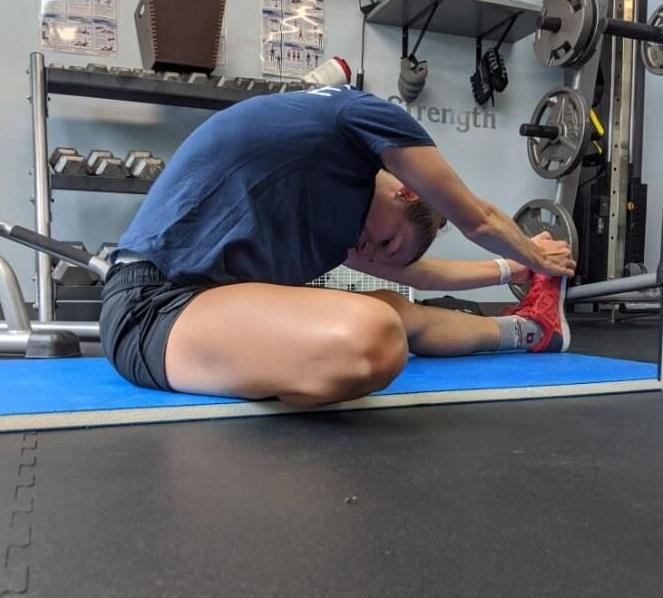 Social distancing makes us feel isolated and may exacerbate our mental and emotional health. Working from home may also mean increased sitting time, negatively contributing to physical and psychological health. Inactivity and sedentary time increases the risk of metabolic syndrome, which often leads to chronic conditions such as atherosclerosis, cardiovascular disease, stroke, diabetes and other health complications. Staying active can greatly reduce the risk of these health conditions and counteract the negative effects of prolonged sedentary time.
Vermont gives us many opportunities for outdoor physical activity. Exercising outside, or 'green exercise' has many added benefits. One of these benefits is increased vitamin D production. Not only does vitamin D contribute to musculoskeletal health, but it also promotes normal immune function as well as brain and cognitive function. Staying outdoors instead of the gym makes it easier to social distance during the pandemic.
Moderate intensity exercise includes walking briskly, raking the yard, canoeing, and gardening, and vigorous intensity exercise can be hiking, running, and swimming. There are many activities that contribute to the sum of daily physical activity and help us meet the current guideline. Exercise impacts all aspects of life, including physical, mental, emotional health, and decreases risk of mortality.
Sources for this column include:
"ACSM's Guidelines for Exercise Testing and Prescription" (acsm.org)
Ding, Wenzhi, et al.'s "Corporate Immunity to the COVID-19 Pandemic"
Harvard Health's "A Prescription for Better Health: Go Alfresco" (health.harvard.edu/newsletter_article/a-prescription-for-better-health-go-alfresco)
Sharma, Ashish, et al.'s "Exercise for Mental Health" (ncbi.nlm.nih.gov/pmc/articles/PMC1470658/)