ESSEX — On Monday, the Vermont Agency of Transportation will work to replace a bridge located along VT Route 117 in the Town of Essex.
Bridge 2, which crosses the Alder Brook, is a metal pipe arch built in 1993, according to VTrans. The existing structure is 17-feet wide and is significantly deteriorated and rusted. The bridge is also experiencing major piping and erosion issues. 
VTrans evaluated alternatives for repair or replacement of the bridge in an engineering study completed in June 2016. Several alternatives were considered including no action, culvert rehabilitation and full bridge replacement. The study concluded that a new bridge structure with phased construction was the best course of action.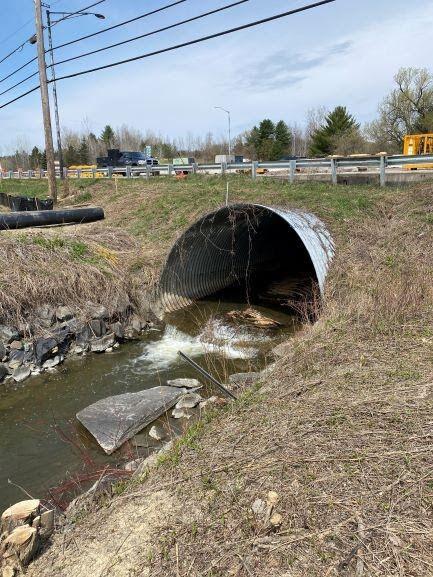 The project's total cost is just shy of $2 million, according to VTrans. 
On May 10, the first phase of the project will continue. From Monday to Friday, a VTrans team will be replacing a culvert, or pipe that allows water to flow underneath the road.
Traffic on Route 117 is not expected to be impacted, but motorists should be aware of trucks entering and exiting the intersection of Route 117 and Route 289. 
A buried invert, or reverse arch, will replace the existing deteriorated pipe and be a dependable and durable structure. The buried invert will protect the culvert from abrasives and promote better drainage in the area.
VTrans expects two-lanes of traffic on Route 117 to be maintained while work is being done. The entire bridge-replacement project is expected to be completed by October.