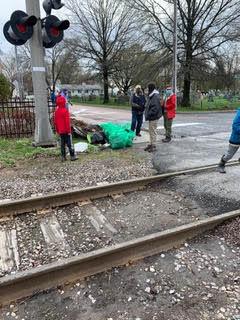 At 9 a.m. Saturday, Essex residents with bright green collection bags began the task of cleaning up their community during May 1's Vermont Green Up Day.
A popular spot for many was the Amtrak train station where litter collects on the surrounding tracks and at the station itself. Right outside the station, just under a dozen residents had gathered with rakes to clear away leaves, branches and debris.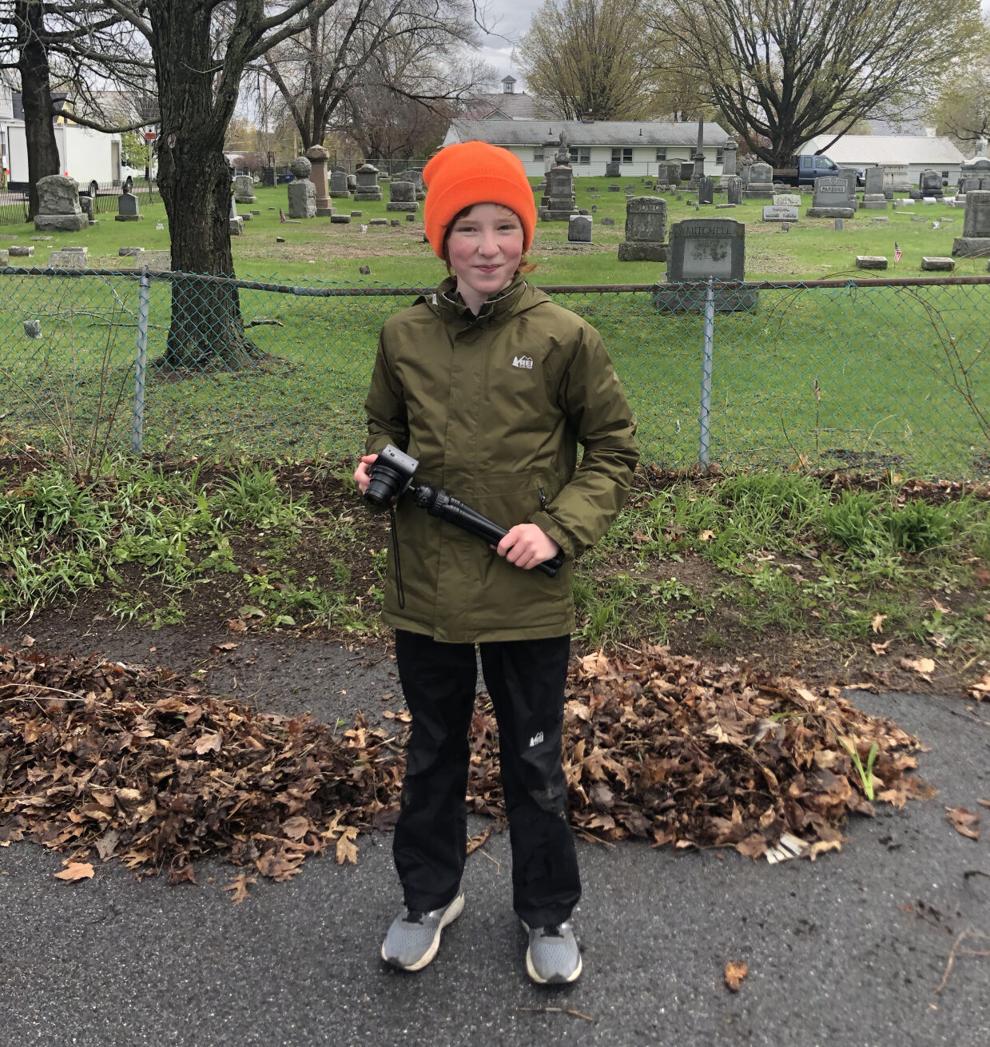 Twelve-year-old Sam Houghton stood to the side with his video camera, gripping his tripod as he crouched and bent to get better angles of those raking. Houghton said he has been making short documentaries recently and thought Green Up Day would make for interesting content.
Houghton says he doesn't know whether or not he would post the video anywhere. "I'll probably give it to my mom and see what she wants to do with it," Houghton said.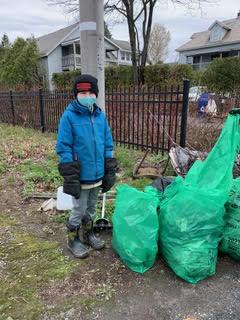 Just next to the station, a group had assembled to oversee bag collection. Among them was 12-year-old Noah Dennis, who said him and half a dozen other young boy scouts had come to participate.
While this was Dennis' first year taking part in Green Up Day, he said, "There's a lot of trash this year. I haven't seen a lot of trash [from the pandemic] yet, but there is more trash than I thought would be here."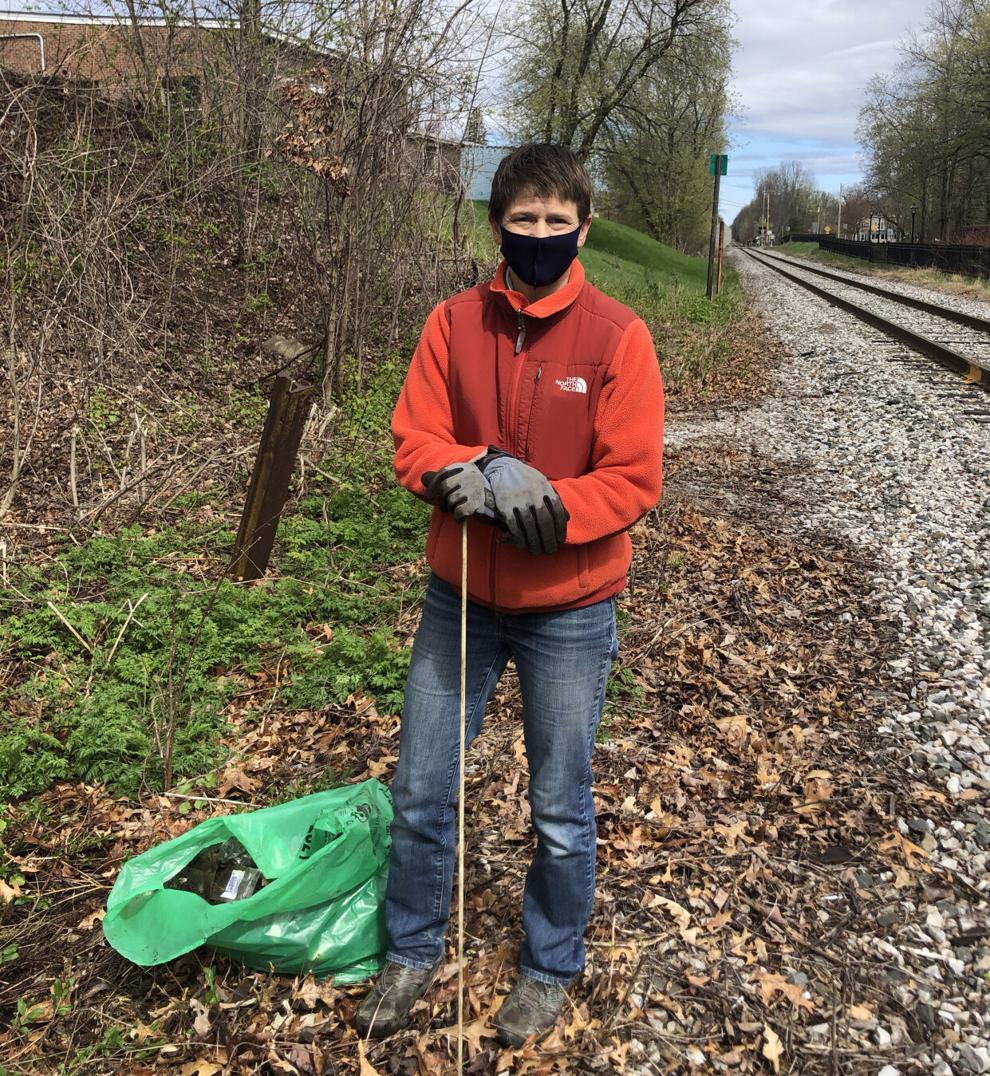 Further up the tracks, Sue Wilson, 45, was cleaning up the remnants of what used to be a homeless camp. While it appeared no one had settled there in some time, plastic and cigarette butts were buried deep under the trees.
Wilson was attempting to get some of that aging trash away from the tracks. "There was an old homeless camp here, and it's been abandoned for a while. But as it typically happens, stuff gets piled up, and it's buried in there good."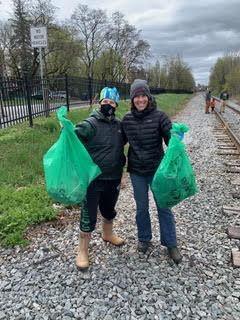 Danielle Wolf, 45, and Ellen Rapalje, 51, were part of a group walking along the tracks to search for trash with their families.
"We've seen a ton of other people picking up trash this year," said Wolf. "This was our first year doing Green Up Day, but we try to pick up trash all the time, not just on Green Up Day."