ESSEX JUNCTION -- With "The 10 Best Days of Summer" needing to be cancelled this year, the Champlain Valley Exposition is finding new ways to use its space for summer entertainment and attractions. One of those ways was three days of deliciousness over this past weekend.
The Taste of the Fair allowed people to go get their hands -- and taste buds -- on some of their favorite food and beverages that they routinely get at the annual Champlain Valley Fair.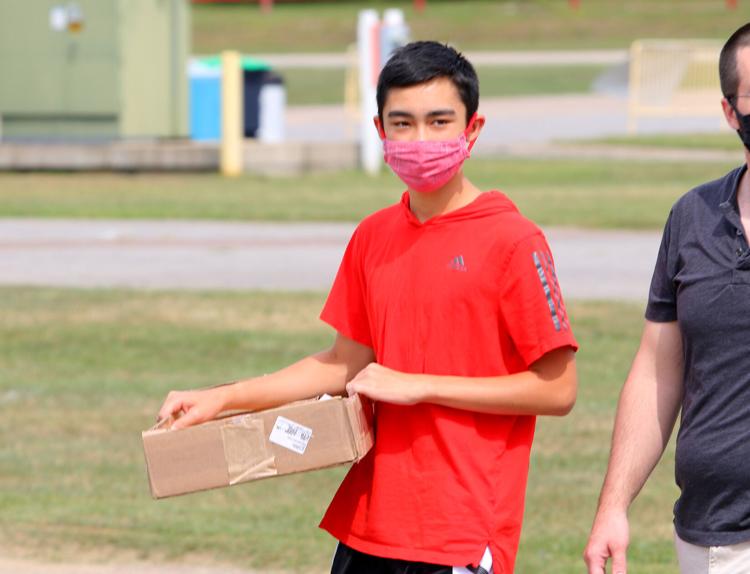 From Friday through Sunday, an estimated 3,000 attendees showed up -- some coming prepared with cardboard boxes or bags to load up on a variety of treats. Nearly a dozen tents and trucks were set up along the midway lawn offering bloomin' onions, fried dough, corn dogs, cotton candy, and many more popular fair eats and drinks.
"It's got the fair vibe," said an excited Kirsten Bird. She made the trip up from Hinesburg -- a yearly drive for the avid fairgoer. "It's a little bit quieter, but it's definitely exciting that we get to do this at least."
Bird said she was most excited about the tater tots, but she headed right to the lemonade stand after the gates opened up on a Sunday which saw temperatures in the low 90s.
"It's so warm outside, this is a nice cool refreshment, and now we're going to make our way down the line," she added.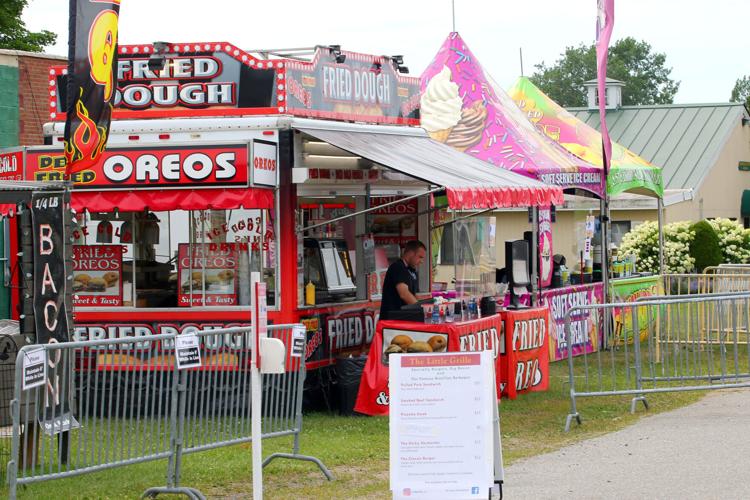 People needed to reserve a time to shop by getting a ticket online -- only 150 being available for each hour-long slot. There was then a half hour in between the blocks for staff to clear everyone out and for the vendors to clean their area and prepare for the next wave. Additional safety measures included having people wear masks, hand sanitizer stations being available, and customers respecting one another's personal space.
The event was not just a welcomed idea for the usual visitors to the fair -- but also to some businesses that usually look forward to setting up shop throughout the grounds.
"It's really exciting that we were able to figure out something to do," said Rachael Noel, who was slinging the ice cold lemonade and soft serve ice cream for North Country Specialty Foods. 2020 would have been her fourth fair with the company. "Even though it's not the normal fair, I'd say something is better than nothing, and we've seen a lot of really happy people. It seems to be going pretty well."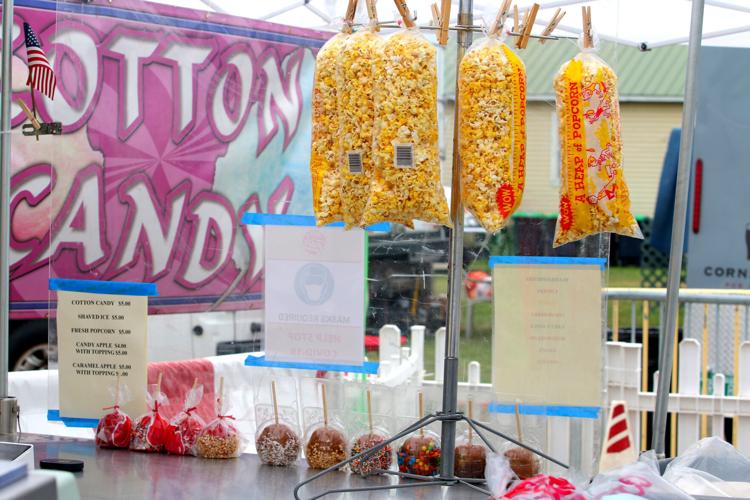 Those who were not able to get their hands on one of the limited tickets might have another shot at getting some goodies as Noel said she's heard that there have been talks about doing another event in coming weeks.