While Vermont PBS recently won three regional Emmys, a budding actor from Essex had an especially-important role in making one of those happen.
Claire Holland is a rising fifth grader at Founders Memorial School, and she might also be a rising television or movie star if she wants to pursue acting. She already has "Featured in an award-winning TV episode" on her resume.
Holland was one of the main characters on the 30-minute installment of Vermont PBS's Mister Chris and Friends, a musical children's show, titled "Lost and Found." The episode took home the regional Emmy in the Children/Youth category presented by the Boston/New England Chapter of the National Academy of Television Arts and Sciences (NATAS).
"It's really awesome," said Holland. "I've known Mister Chris for a long time, but I never thought we would win such a big award together."
Mister Chris is played by Chris Dorman, a musician and the co-founder of Bread & Butter Farm in Shelburne. His Vermont PBS series, some of which is shot on the farm, started airing in 2018. It's received a total of seven regional Emmy nominations since then with one this year leading to a victory.
Holland first came to know Dorman years ago when she would go with her mother to the Burnham Memorial Library in Colchester on Wednesdays to watch him play and sing. Her being a fan ended up leading to a career change for Dorman after he gave Holland a demo CD. Once the CD made its way into her house, Dorman's music made its way into the ears of Holland's father, Bryan, who is the director of web services at Vermont PBS as well as a member of the Essex Fire Department.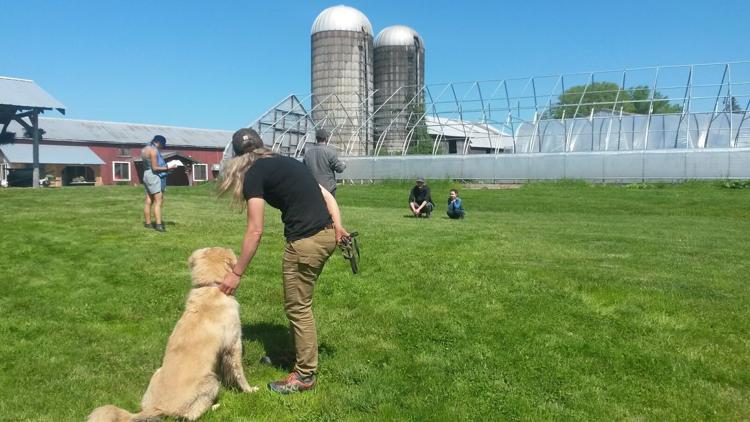 Bryan says his family started to follow Dorman more and eventually talked with him at a New Year's event in Burlington, saying he felt a "Mr. Rogers vibe" and suggested getting Dorman involved with the television station. Bryan pitched the idea to producers at Vermont PBS, a successful Kickstarter campaign was conducted, and the pilot episode was on the air shortly after.
Claire was on that pilot of Mister Chris and Friends, but she didn't have any lines or a significant role in the episode. Once season two was announced, however, the station started looking for actors her age. While Bryan was able to help get her foot in the door for an audition, it was up to her to do the rest.
"I'm not a producer on the show," he said, "so she went in and auditioned just like any member of the public. I was thinking it might be a disadvantage," he added about his position with the station.
Claire, who didn't have much acting experience outside of some school plays, said it only took her 30 minutes to memorize the script for "Lost and Found." A few weeks after auditioning, she got the call saying she has been selected from a group of about 12 others who were up for the role.
The Mister Chris and Friends episode tells the story of a young girl, played by Claire, whose dog, a Golden Retriever named Kip, goes missing right before a talent show. Claire and Mister Chris search the farm for Kip using their eyes, ears, and noses while Mister Chris helps teach Claire ways to ease the worries she has of her dog being lost.
Claire said shooting the episode was a little tricky in that Kip wasn't too responsive to her calls after just meeting one another that day, but the crew used the dog's trainer to find ways around that. Overall, Claire thought it was an enjoyable experience.
"I never really met any of the people on the Mister Chris production," she said. "It was really fun to get to know them. They would do some jokes before we started the scene, it was just really fun."
Bryan was impressed with how his daughter carried herself on site as she stood through hot and humid conditions, needing to do re-shoots as the crew dealt with factors such as planes flying overhead.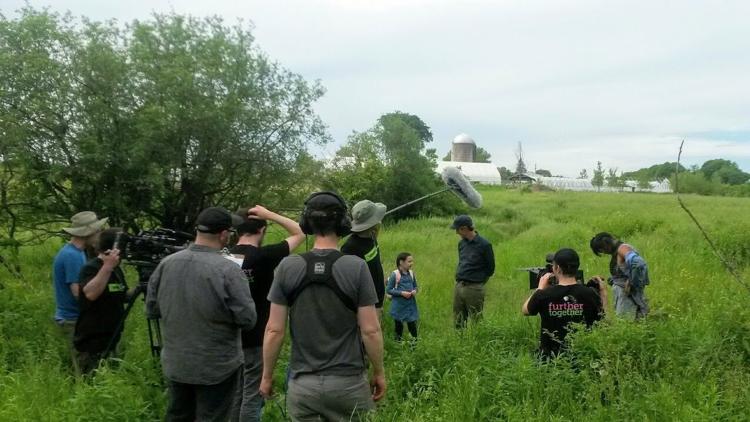 "Everyone was just amazed to see her, as a nine-year-old, stand around completely patiently and do, maybe, 10 takes for one scene," he said. "It was just amazing to see her, at a young age, be very professional working with the crew. It was almost like she's been doing it her whole life."
As for acting being a bigger part of her life moving forward, Claire said she could definitely see that being a bug that she caught while filming "Lost and Found."
"I really enjoy it," said Claire. "At home, I love pretending in my costumes or pretending with my Legos. I thought [being on the show] would be really fun because I'm watching it on TV, and it looked like the real deal, but it was just pretending. I never thought that would happen."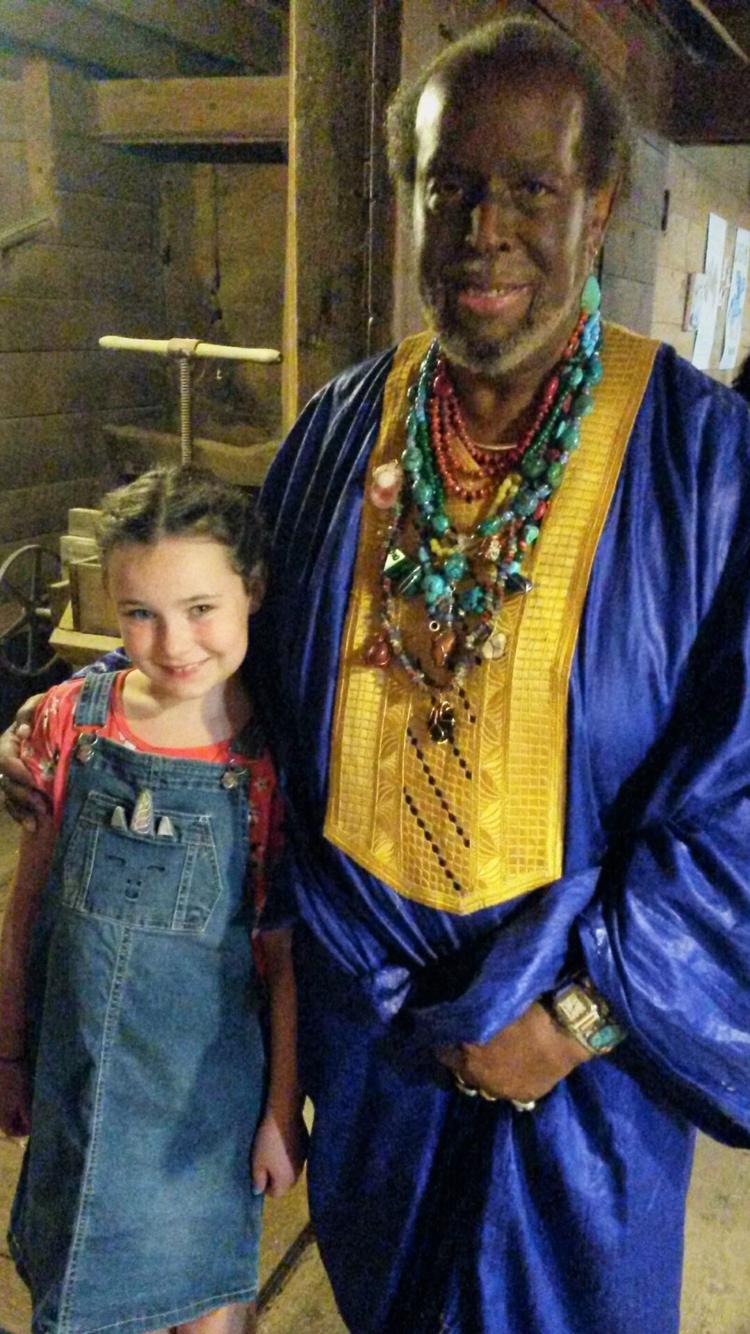 To win the regional Emmy, "Lost and Found" needed to beat WMUR's "New Hampshire Chronicle: Elevator Kid" and New England Sports Network's "NESN Clubhouse," a show centered around and featuring players of the Boston Red Sox.
Bryan says Vermont PBS is hoping to get additional funding for Mister Chris and Friends to continue on into season three.
"One of the reasons people agreed with my idea was that: there's so much animation on TV right now, there's just not a lot of the old school, Mr. Rogers-pace [programming]," Bryan said. "One of the ideas of me pitching the show was that it wasn't just for kids, it was for families. That when you sit down with your kids to watch Mister Chris and Friends, the music is good, and the show is good, so it's not hard to watch."
Also winning NATAS regional Emmys for Vermont PBS was "The Future of Farming Part 1" in the Photographer-Program (Non-News) category and Bardo: A Night in the Life's "San Holo" episode taking the trophy for Arts/Entertainment.