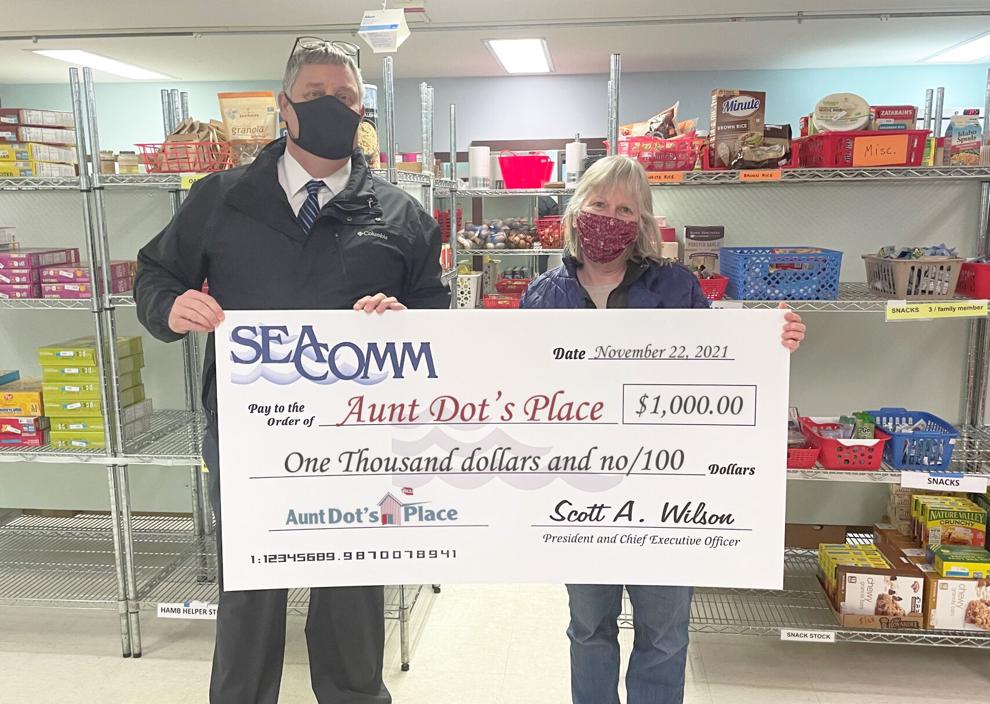 ESSEX JUNCTION— SeaComm recently donated $1,000 to Aunt Dot's Place in Essex Junction.
The funds will be used to support the food shelf, which provides nutritious meals to more than 400 individuals in need throughout the community. The all-volunteer organization also offers personal care items and pet supplies to low-income households in the Essex area.
Pictured from left are SeaComm Essex Branch Manager Joseph Feltz and Aunt Dot's Place Board President Fran Kinghorn.