MONTPELIER — By Sept. 15, all executive branch State employees will be required to prove they're vaccinated, and a grant-funded vaccination incentive will be launched for schools next month.
Mask guidance extension
During his weekly press conference Sept. 8, Gov. Phil Scott said his administration is requiring that executive employees prove they've been vaccinated or be subject to at least weekly testing and mandatory masking at work by Sept . 15.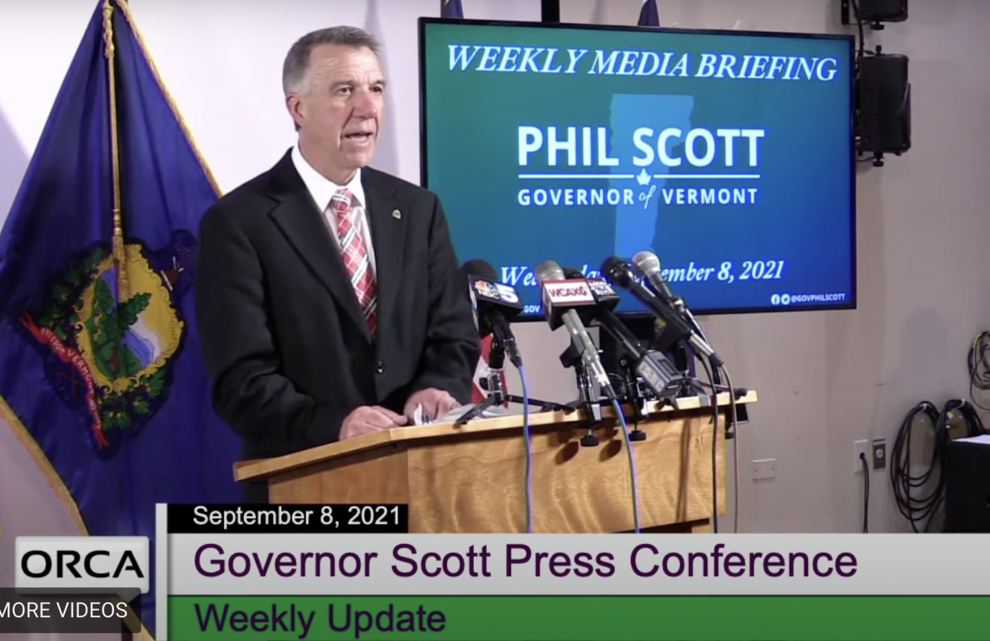 Scott and Dan French, Secretary of Education, are asking schools to maintain their universal masking requirements until Oct. 4, an extension from the original deadline of up to the tenth day of school.
"We hope by then the Delta wave that has impacted the entire country — though fortunately not anywhere near as severe in Vermont — will have begun to subside," Scott said.
Masks are currently recommended for all ineligible students under the age of 12 and all students and staff, Scott said.
School Vaccine Incentive Program
French said a school vaccination incentive program will be announced in the coming weeks to encourage student vaccination rates of 80% and up in schools.
Scott said $2 million in grant dollars will be reserved by the Agency of Education for schools who achieve high vaccination rates among their eligible population. Rates will be measured by benchmarks and corresponding awards.
Schools may submit grant requests when they meet the thresholds set by the administration and must take input from students as to how the money should be spent. The incentive is still in its planning stages, French said.
Once the federal government authorizes booster doses of the vaccine, Mike Smith, secretary of the Agency of Human Services, said health care workers and those in long-term care facilities will be the first to receive their dose, but appointments for boosters are not being taken yet.