ESSEX JUNCTION -- The Five Corners were a little noisier than usual early Friday evening as a local activist group heard cars honking in support of its cause: calling for the removal of Donald Trump from the Office of the President of the United States.
Essex Resists, which has organized protests for causes such as supporting the Women's March, fighting racial injustice following George Floyd's death last year and a subsequent Juneteenth event, and even calling for Trump's impeachment years ago, set up the event in the wake of incidents from the last week.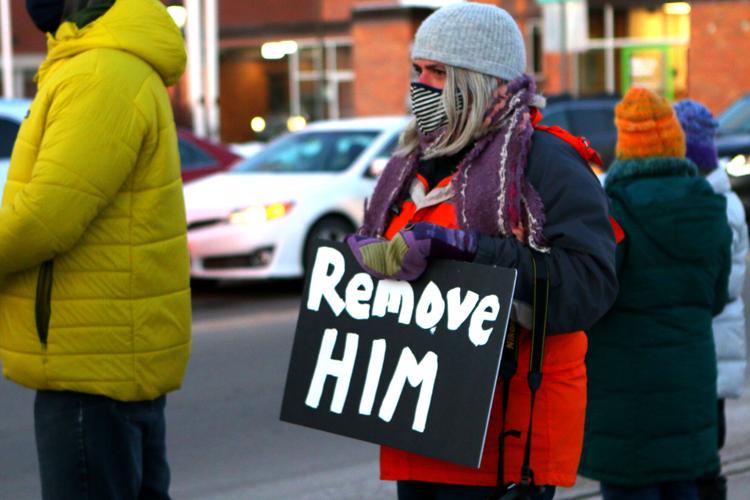 "For me, this really, truly started on Saturday when I heard the recording of [Trump's] hour-long, threatening conversation with the Georgia secretary of state," said Kelly Adams, Essex Resists member and one of the lead organizers of Friday's event. "It was just incredibly clear that he was willing to do anything to overthrow the will of the voters, which is obviously the bedrock of any democracy. And then Wednesday was just tragic, and shocking, and surreal, and should never, ever have happened.
"I know some people think because there's less than two weeks left [in Trump's term] that it's a fool's errand, but I don't think it is," Adams continued. "Even more than the history books, I think it's the precedent for the future. What will we tolerate? What is too much?"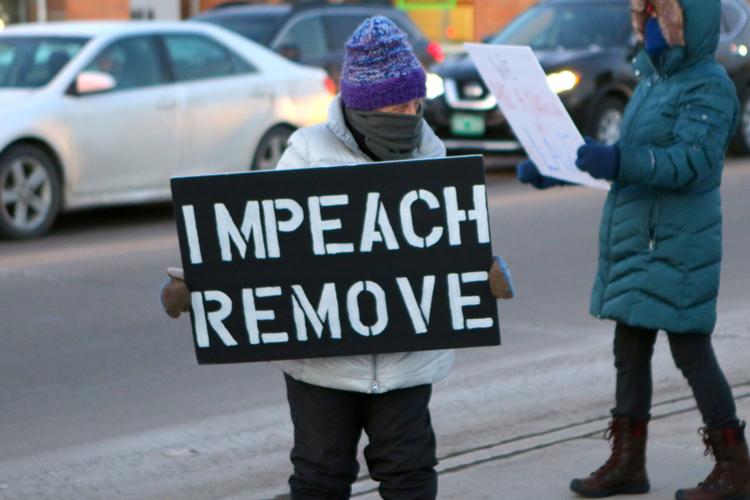 Those in attendance didn't mind standing for an hour in temperatures that were in the low 20s.
"It's important that other people know that this is not okay. He needs to be gone; I feel strongly about that," said Richard Smiles, a six-year Essex resident. "I thought [what happened Wednesday in D.C.] was disgusting. It was horrible. I hope we never, ever see it again."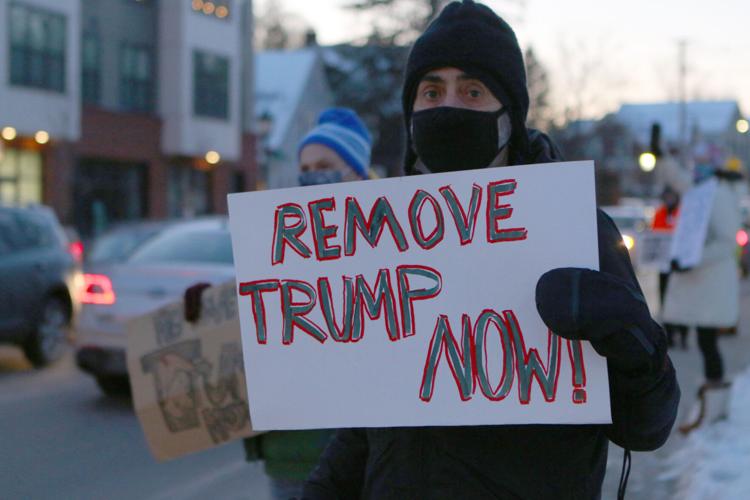 Conversations surrounding the organization of the protest began Wednesday night, and it was Thursday morning that Essex Resists decided to move forward with it and start to spread the word.
"I feel great about the turnout," said Adams. "It was a quick turnaround; it's cold, dark. We're in a pandemic. There's 100 reasons for people not to come out, and yet there were 70 Vermonters standing in the cold, in the dark, with masks on, at a distance, to send a message to other Vermonters, but also to our elected representatives, that it's not okay to wait."