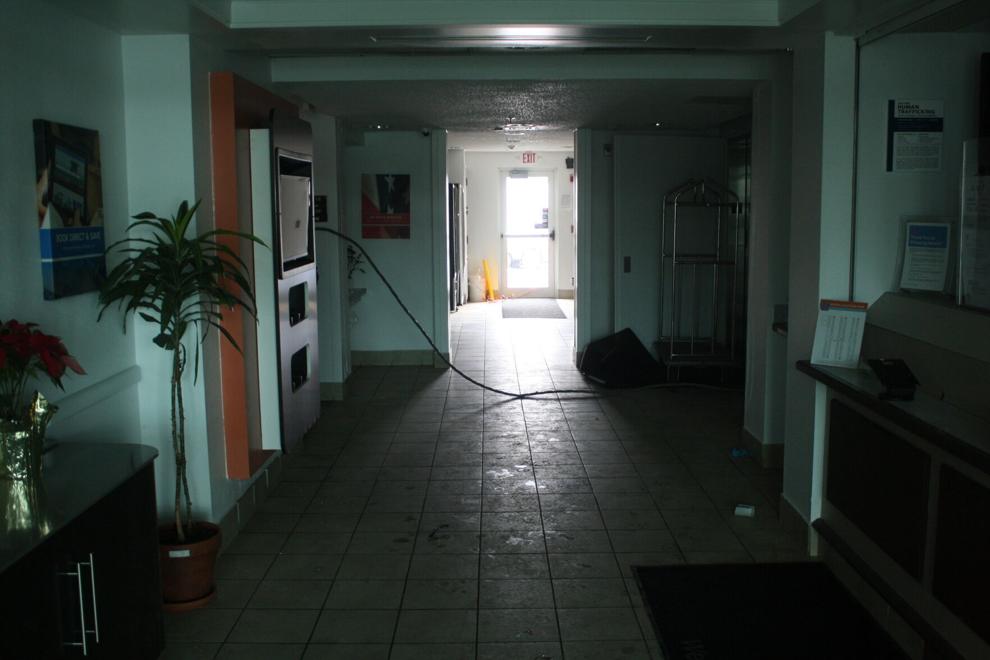 This story was updated Jan. 10 at 3:37 to include information from Stephen Bourgeois, Colchester fire chief.
Correction: This story was corrected on Jan. 7 to properly address Servpro of Winooski/Stowe.
Occupants of 66 rooms in the Colchester Motel 6 were displaced late in the night on Wednesday Jan. 5 after a water main break on the third floor of the building.
The motel, which housed guests as well as many people who were placed there on vouchers through the state's general assistance housing program, is now uninhabitable, according to Colchester Police.
Officials said that out of the around 80 people displaced, 36 were a part of the general assistance housing program.
"With assistance from the motel staff and the American Red Cross, temporary housing was secured for all registered guests of the Motel 6," reads a Jan. 6 Colchester Police report.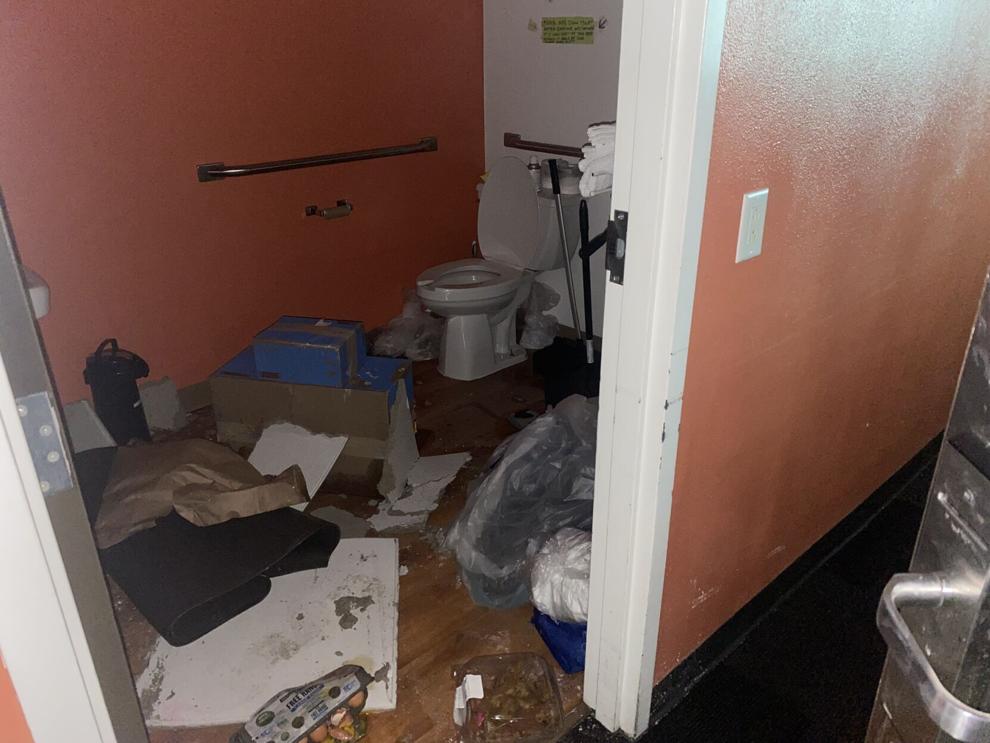 Since the break last night, a clean up and restoration team has been working to remove the water and dry things out. But looking inside the hotel at midday on Thursday, destruction could be seen in nearly every part of the building.
Most of the carpeted floor was soaked and parts of the walls were peeling because of the moisture seeping down.
The team from Servpro of Winooski/Stowe, a fire and water cleanup and restoration company, was filling garbage bags with fallen-in, wet ceiling. The hallways were dark with the power turned off.
Stephen Bourgeois, Colchester fire chief, said the damage to the building is extensive and that it will be some time before anyone is back in the building.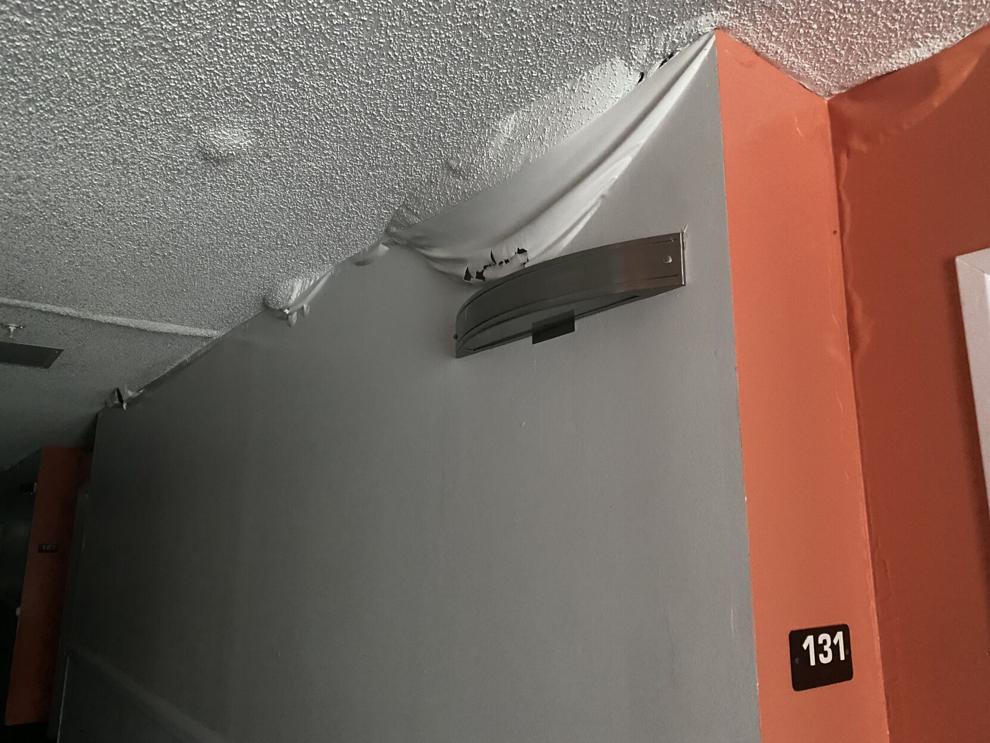 "You had a large amount of water that was flowing for several minutes before we arrived," he said.
Residents who were displaced to other hotels were returning to gather belongings they couldn't last night.
Travis, a resident who was staying at the motel as part of the assistance housing program, said he was told to gather his items quickly and evacuate last night. Travis is now staying at the Quality Inn next door.
"Water was really coming down," he said. "I was on the third floor. I thought it was a pipe burst, and I opened up my door and the ceiling was coming down."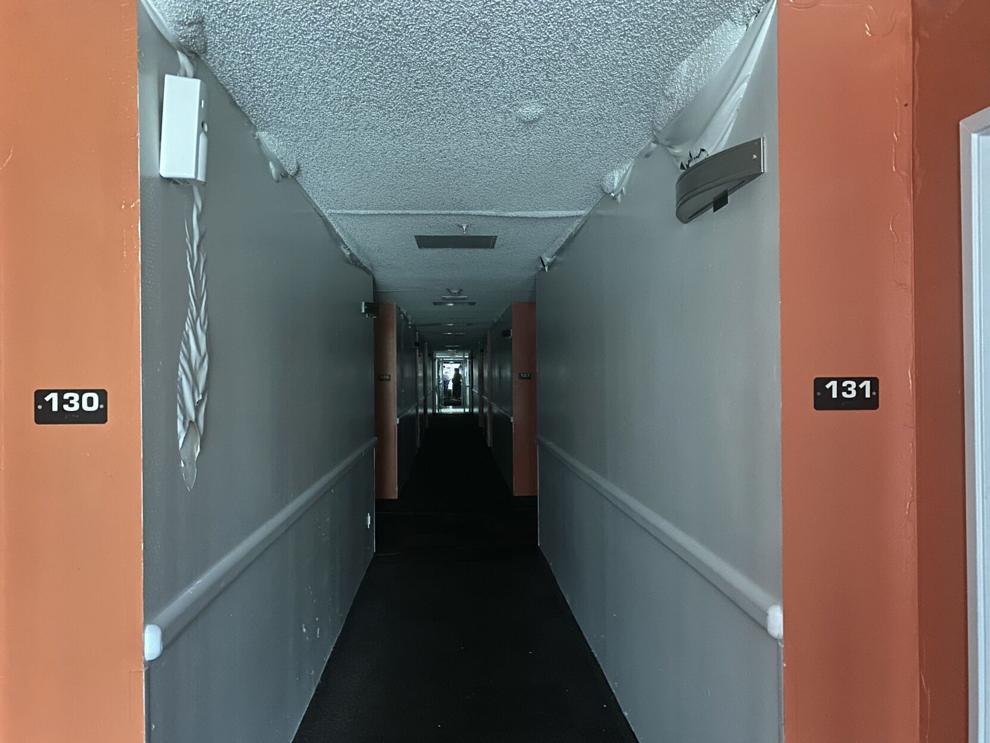 Travis said he had to move out of his last apartment after it got flooded as well. He had been at the Motel 6 for around six months.
Another resident who was staying as part of the program, Chris, got out of his night shift at around 4:30 a.m. to a call with the bad news. Chris is also now staying at the Quality Inn.
On Thursday afternoon, George Close, who was also at work when the evacuation began, was putting some things he returned for in the back of his pickup truck.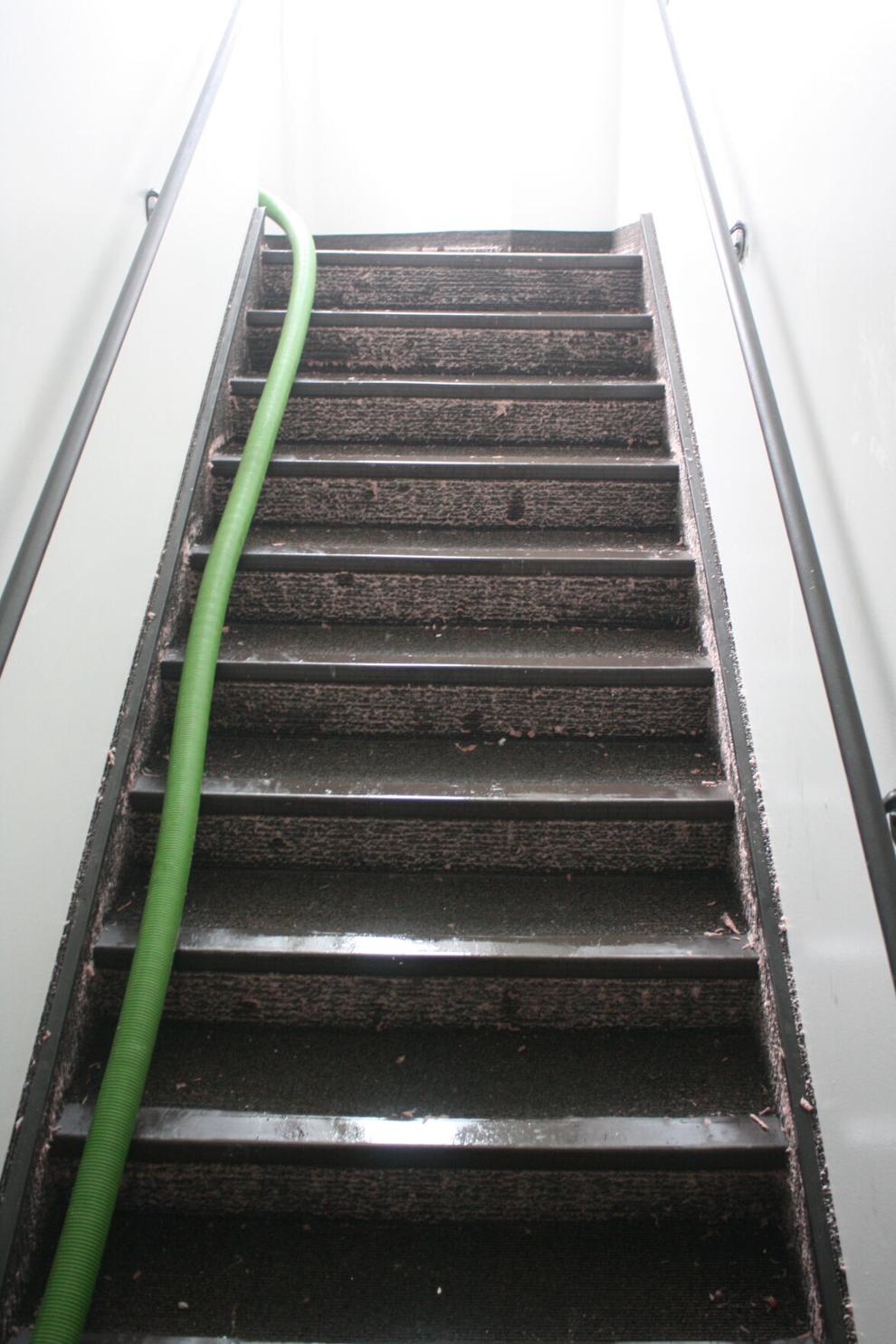 He said while at work late Wednesday, he got a call from his wife about the situation and left early.
"She's on oxygen and they kicked her out," Close said. "She got out in her pajamas and couldn't breathe. She called me and I left my job with three hours left to work."
Close said he's now staying at the Hampton Inn in Colchester but had to come back to get a few things like a CPAP machine, clothes and other necessities for him and his wife.
Editor's note at 3:50 p.m. on Jan. 6: This story will be updated as more details become available.