ESSEX JUNCTION — Vermont may have very few Filipino restaurants, but recently-opened Nagueños has settled in Essex Junction and is excited to bring flavors of the Bicol Region to Chittenden County. 
Nagueños is run by two couples, Jerrymay and Paul Lopez and Emma and JR Perez. The name "Nagueños" is a tribute to Naga City in the Philippines, where chefs JR and Paul are both from. Nagueños is a Bicolano word for people of Naga City, the same way "Vermonters" is used to describe people from Vermont.
"It's hard to find Filipino food here, especially because there's not many Filipinos around the area, which is also a challenge for us," JR told the Reporter.
JR anticipated this though, which is why Nagueños always planned to include American food on the menu.
"When I planned to open this restaurant, I already thought about that, that's why my target market is also the local Vermonters, the college students and then the Filipinos," he said.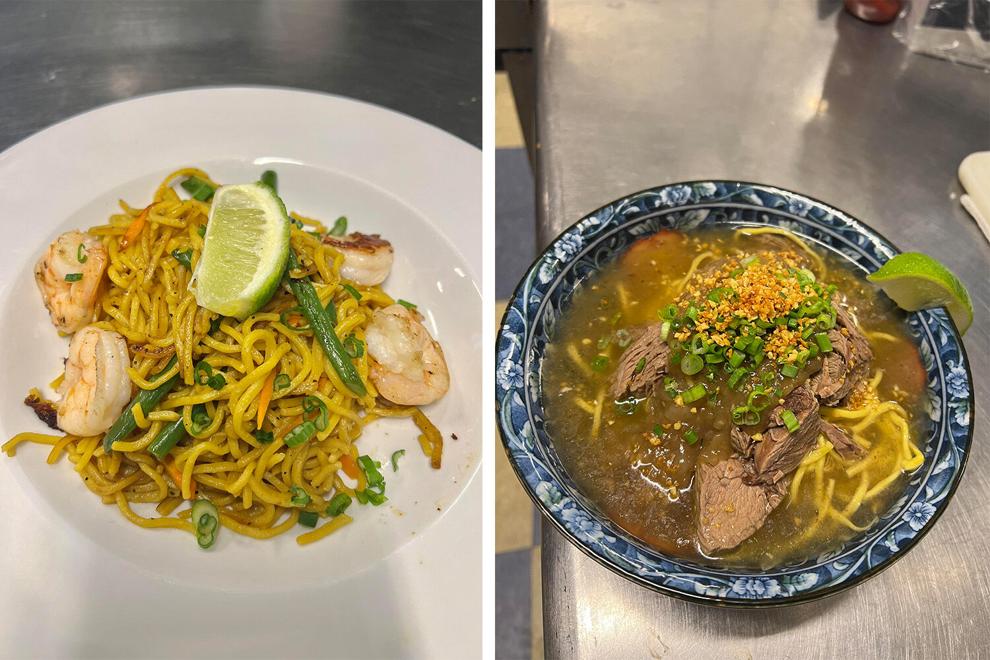 The restaurant has settled in the space previously used by Mark's BBQ, which is now in Colchester. Had the space not opened up, the Nagueños team was planning to open a food truck.
Settling into the heart of Essex Junction has been enjoyable, as the staff continues to meet new customers and see old customers return.
"We've felt really good about it, especially seeing people loving our food, seeing people coming back [because] they love what we're serving," JR said. "It just makes us happy and it makes us want to do more and get better."
The menu has two sides, the American side with classic burgers and sandwiches and the Filipino side including eight different rice meals and various Merienda, or snacks.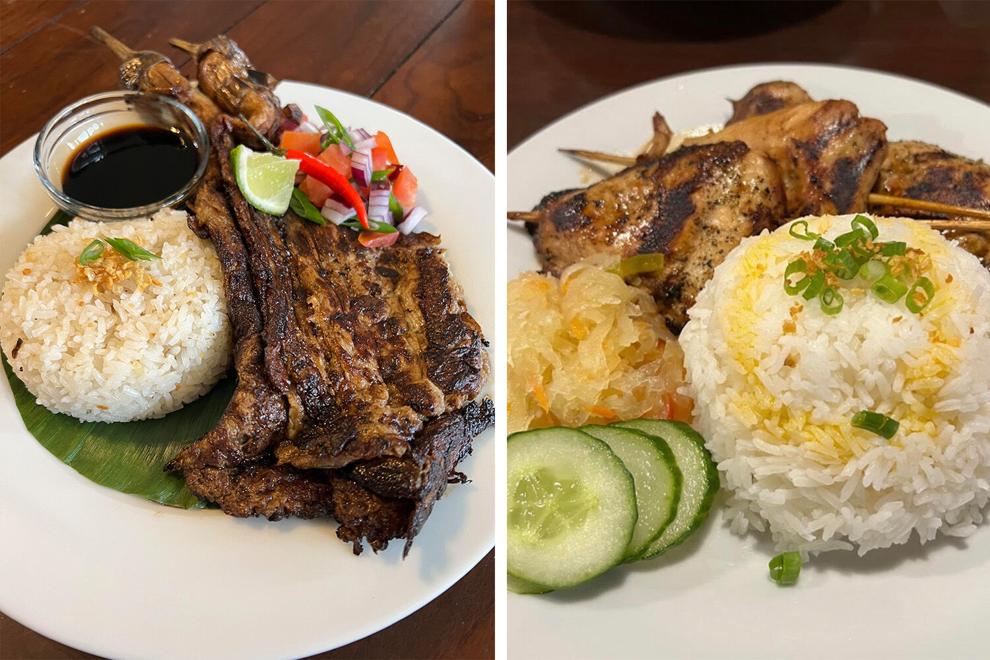 Nagueños is trying to serve authentic food while also using local ingredients that don't match the exact strain of certain ingredients but stay true to the original recipe. For example, in their Palabok, bacon is used instead of chicharrones.
A menu item that is a popular dish in Naga City and a nostalgic meal for JR and Paul is Bicol Express, pork stew cooked in coconut milk, shrimp paste and aromatic spices. Kinalas, slow-cooked beef broth and a hearty sauce over a bowl of noodles, is also a favorite. 
"Bicol Express is kind of a regional meal, because the region where we came from is mostly chili and coconut milk and rice products, so it brings us home," JR said.
The restaurant is open Wednesday-Sunday from 11 a.m. to 9 p.m. Reservations can be made for parties of eight or more.