EWSD — Heads turned to scan the Essex High School auditorium as students and staff flowed in, sharing whispers of "Where is he?"
Sen. Bernie Sanders (I-Vt.) held a town meeting with EHS and Center for Technology Essex students Jan. 12, a few days before midterms next week. When weighing their review period versus seeing the famous senator, students and staff easily chose Sanders.
Seeing Senator Sanders is not uncommon for the average Vermonter, but the excitement in the room was still palpable. As the senator walked to the podium, students put away their games, homework and art projects, pulling out their phones to open Snapchat or their camera apps.
Sanders began the conversation with a speech on "the bad news, and then the good news," discussing issues he cares about including climate change, education, childcare and health care.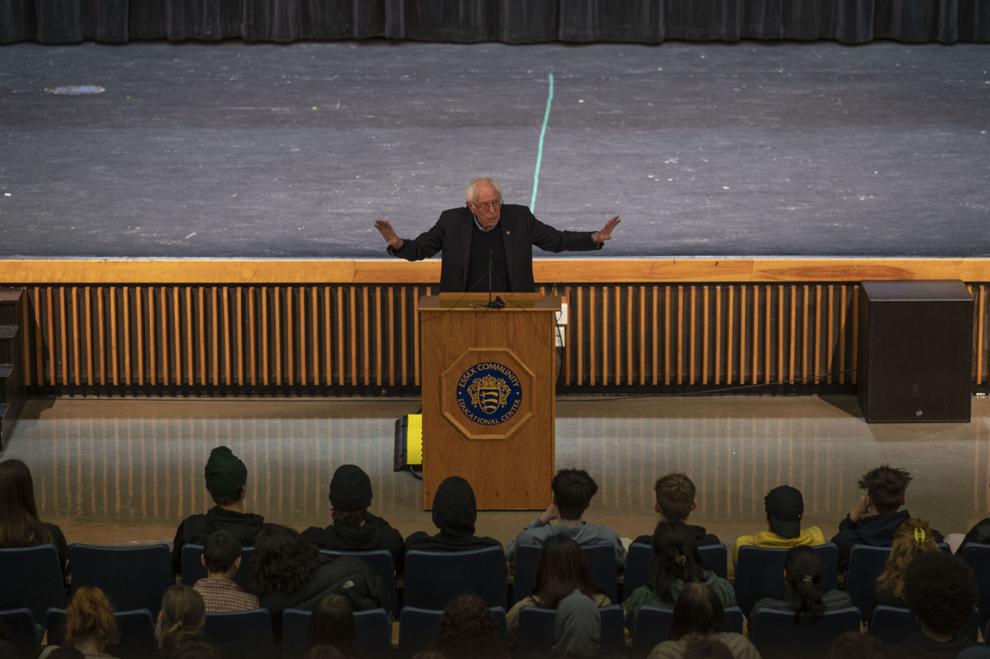 The senator also stressed the importance of trade jobs and encouraged students who weren't interested in pursuing college to take their talents and interests to those opportunities. Then, he turned the conversation over to the students.
"That's my speech and I'm sticking to it, let's open it up to questions on any issue," Sanders said.
Student questions covered a broad range of topics and policy issues, from a student interested in Sanders' famous mittens – made in Essex Junction – to a student asking about the slave labor used to produce Nestle Chocolate.
Each question was answered sincerely by Sanders and when a topic he was interested in exploring with the students was introduced, he would ask for student answers.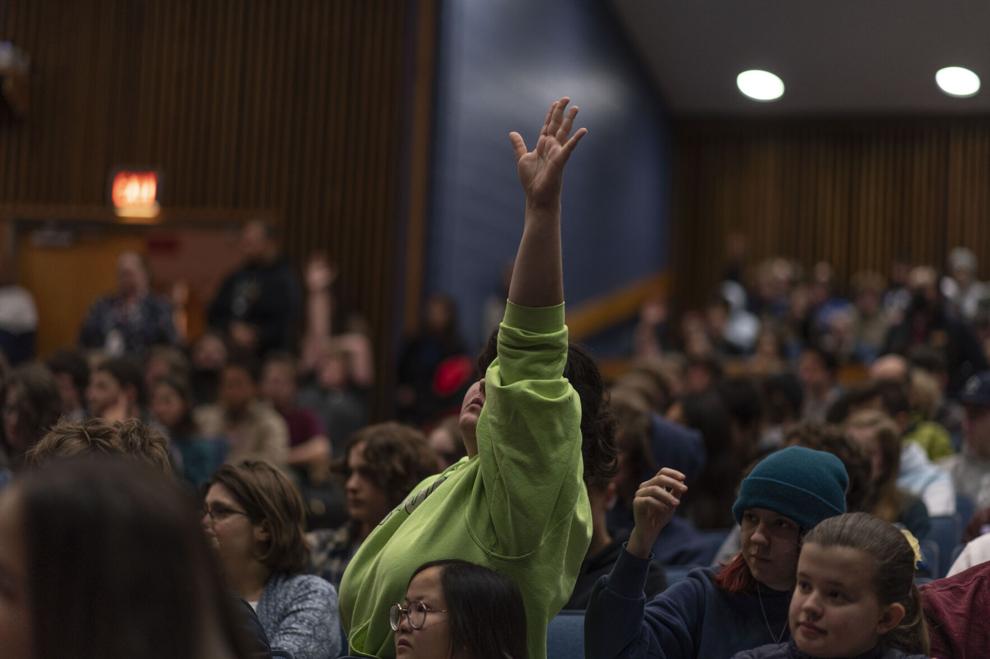 "To my mind, if we are to address the many crises we face, we must listen to young people and encourage them to engage in the political process," Sanders stated in a Jan. 11 press release.
One issue Sanders really wanted student response on was: why do you vape?
Almost every hand in the packed auditorium was raised when Sanders asked how many know someone who vapes.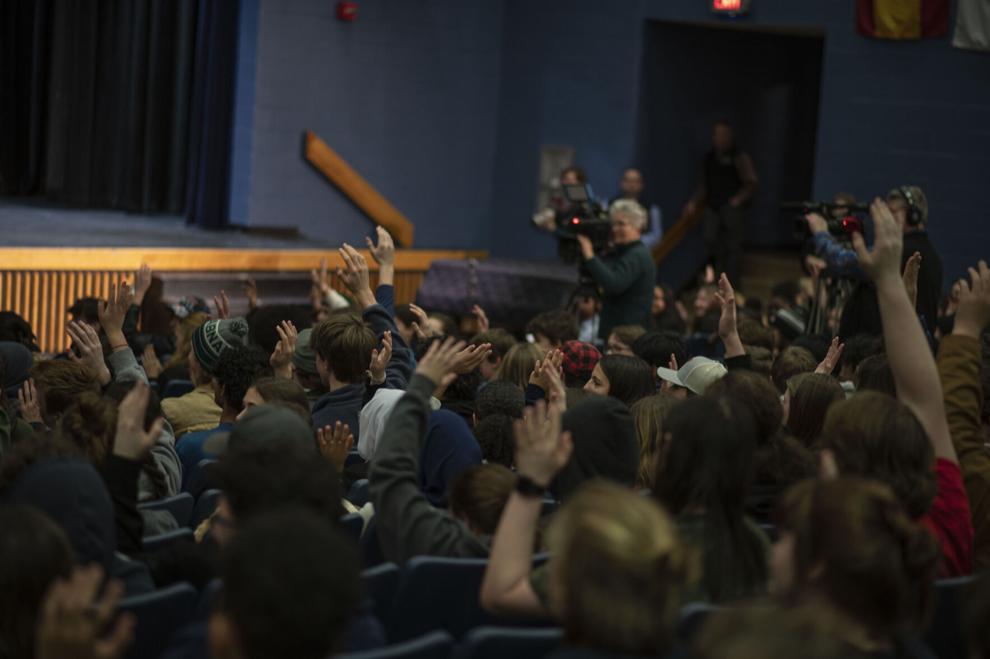 He said a long "Whoa" when he saw the amount of hands raised and after the event he told reporters he was surprised by the number of hands that went up. 
When Sanders asked "why," the remaining hands up were in the single digits.
More than 1 in 10 middle and high school students (3.08 million) had used a tobacco product during the past 30 days in 2022, according to the FDA.
When Sanders asked if students feel peer pressure, students throughout the rows of seats whispered "no" or "it's a social thing," amongst themselves. One student stood to respond directly, saying they've had friends on the bus tell them the vape will make "everything go away."
"Well, in all reality it didn't," the student said. "It just kind of lasted for ten seconds and then it's another hit, another hit, another hit."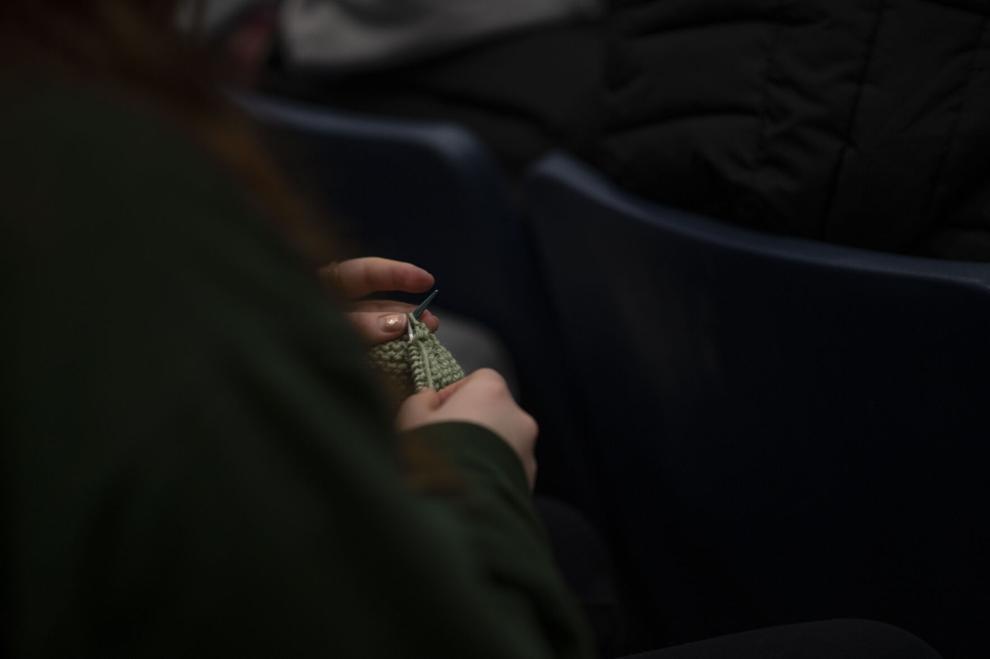 With limited time allotted for the conference, Sanders allowed one more question. The selected student asked about the intersection between gun violence and mental health. 
Sanders responded: "The answer is not complicated, we need sensible gun safety legislation in this country."
As Sanders exited the auditorium after telling the audience to keep their faith, he was trailed by students as he left.