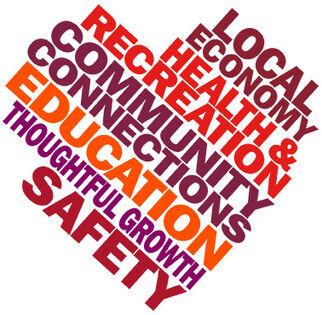 After 10 years, the Heart & Soul of Essex nonprofit organization has announced that it is dissolving to make way for new community efforts.
The board announced the decision last week and said that the nonprofit's remaining funds will be donated to Voices for Inclusion in Essex and Westford (VIEW) – a relatively new initiative that is working to create opportunities for voices of Essex and Westford residents to be heard and understood.
"It has been a privilege to serve our community through the Heart & Soul of Essex, and we look forward to what's next," read a joint statement from the board.
The Heart & Soul of Essex project began in 2012 with funding from the Orton Family Foundation – now operating as Community Heart & Soul. Over the course of two years, more than 1,000 people who lived or worked in the Town of Essex and the Village of Essex Junction were directly engaged with in their living rooms, libraries, and local businesses. They answered surveys, attended forums, visited pop-up coffee shops, and created a community-wide art project.
Through that work, the community identified six core values for itself: local economy, health and recreation, community connections, education, thoughtful growth, and safety.
After that grant period ended, the volunteer board continued to support the community by serving as the fiscal agent for several groups including the Essex Farmers Market. Last spring, the nonprofit helped raise and distribute over $45,000 to more than 90 families who had lost their incomes because of the COVID-19 pandemic.
More recently, Heart & Soul of Essex launched Across the Dotted Line – a project that aims to document the relationships between people who live both outside the Village of Essex Junction and within its borders amid continuous discussions and votes on merging the two communities. The online gallery will remain accessible through the end of April, and the nonprofit's website will stay active until the board determines how to archive the information on the site.