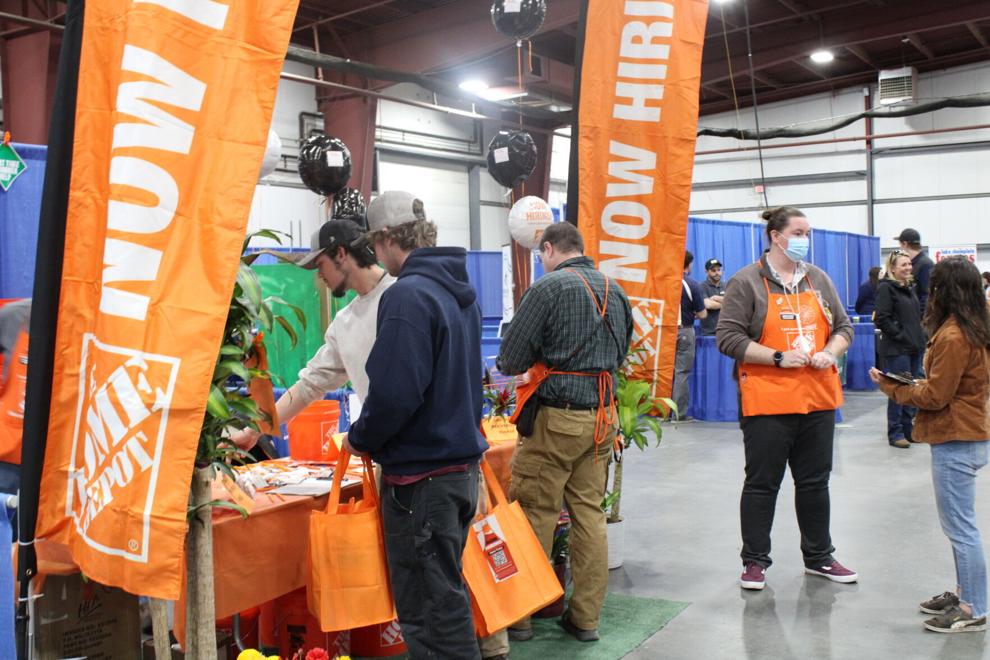 ESSEX JUNCTION — The Associated General Contractors of Vermont held a critical industries job fair on Tuesday, April 26 at the Champlain Valley Expo. 
More than 150 Vermont employers attended "Vermont's Largest Job Fair," representing industries such as construction, healthcare and retail. 
Representatives from box stores like Hannaford and Home Depot were present, as well as from smaller, local businesses like Brickliners Chimney Services and J.P. Sicard Contracting.
State agencies like the Vermont State Police and the Vermont Division of Fire Safety also sought the attention of potential employees. 
Job seekers took advantage of the opportunities, including on-the-spot interviews and hires. 
Gov. Phil Scott attended the event and gave his weekly press conference at the job fair. He focused his remarks on the workforce shortage in Vermont and sought to convey the importance of trade jobs. 
Every initiative, including the state budget his administration recently proposed, is in line with alleviating the shortage, he said.
"Whether it's housing, water and sewer infrastructure, weatherization, broadband and more – nearly every proposal aims to grow the economy and make Vermont more affordable to help make our state a more attractive place to live, work and raise a family," Scott said, according to a press release.
Afterwards, Scott toured the fair and spoke and shook hands with employers. 
Here are some photos from the job fair:
GALLERY: "Vermont's Largest Job Fair"