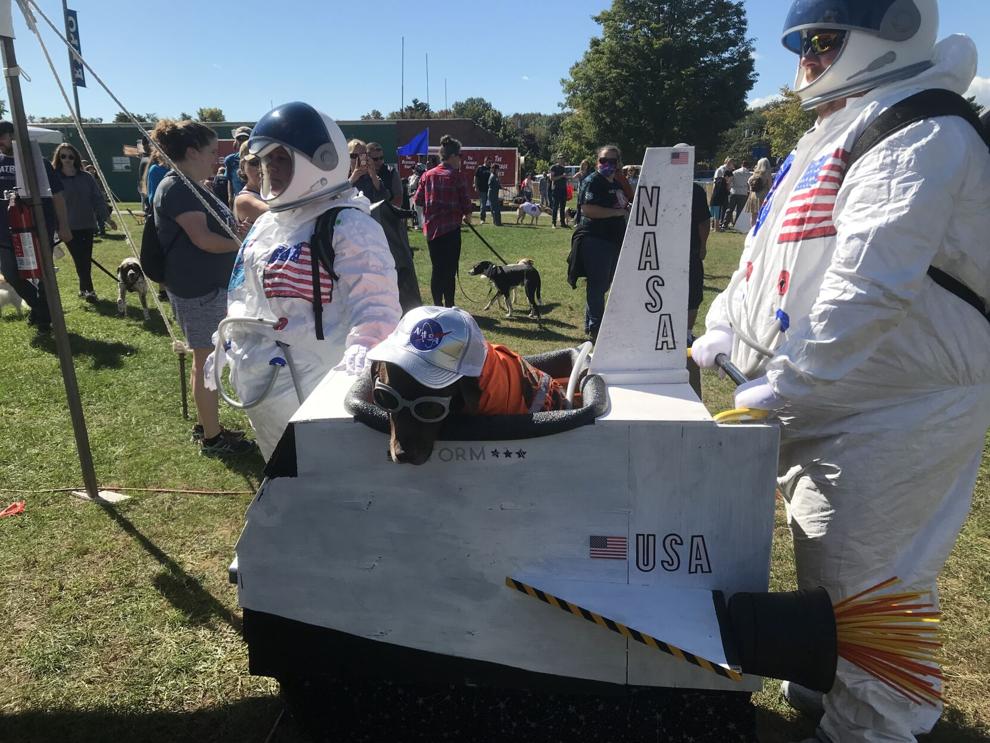 ESSEX JUNCTION — Dogs took over the Champlain Valley Exposition on Sunday during the Wag it Forward, a nonprofit festival for pets. 
From 10 a.m.-4 p.m. on Sunday, Sept. 27, a variety of dogs could be spotted barking, panting and smiling across the fairgrounds. Donations from festival goers supported 25 local animal organizations.
Crystal McCray brought a space ship of Chihuahuas and other small dogs. When she heard that the festival's costume contest theme was space this year, she knew she had to go, she said.
"Space is my life," McCray said. 
The Dog Catchers band played live rock, rhythm, and blues on the band stage and demonstrations Dogs Rock! Vermont and the Vermont Police Canine Association took place throughout the day. 
See more photos from the Wag it Forward Festival below: