ESSEX — On Monday, Maple Ridge opens its new assisted living facility in Essex right on schedule.
Maple Ridge Lodge is located just feet from Maple Ridge Memory Care on Freeman Woods Lane and includes 71 studio, one- and two-bedroom apartments.
"Katy, our Executive Director, told our staff at a recent meeting that we should think of ourselves as guests who are working for the residents in their home," Community Relations Director Katie Driver said.
In October 2014, the Essex Planning Commission approved a final plan for the assisted living building and adjacent 56-bed memory care facility. In 2019, the commission approved the assisted living's square footage: 39,177.
There is a need for senior living within the greater community of Vermont and Northern New York, Driver told the Essex Reporter in May 2021. 
The new structure boasts a grand lobby featuring a fireplace made of Vermont stone and walls filled with photography by local artists.
Each apartment has tall ceilings and is filled with bright, natural light.
Other features of Maple Ridge Lodge that make it a one-stop-shop for residents are two activity rooms and a salon, as well as a fitness center, theater, library, community living room and courtyard.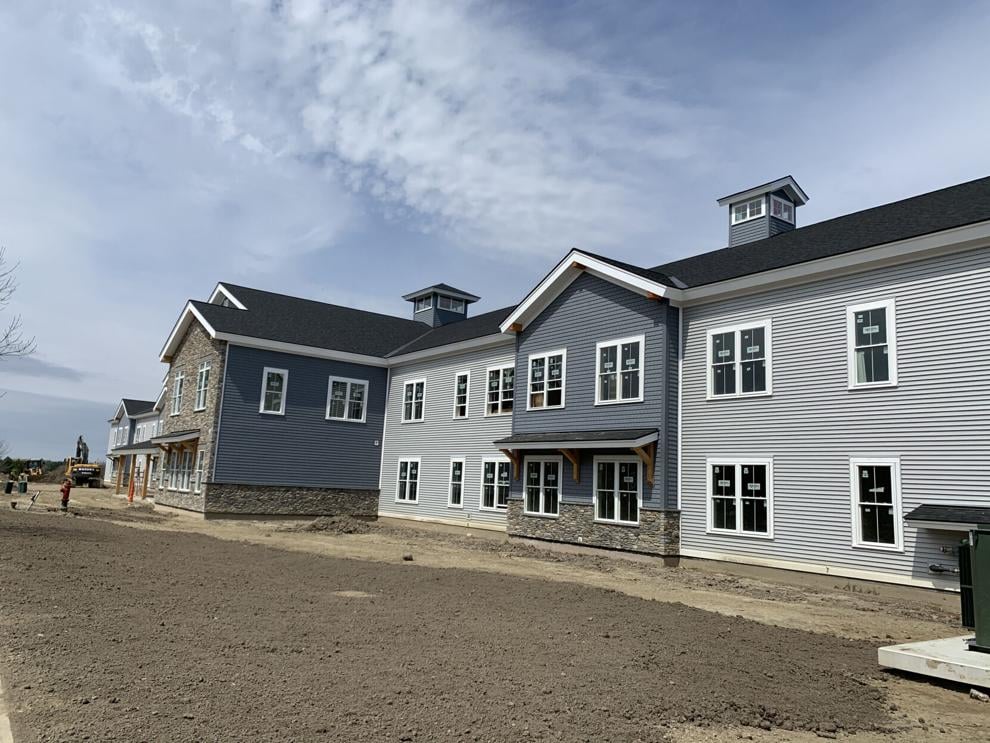 Three separate dining areas offer different types of cuisine, all focused on serving as many locally-sourced ingredients and dishes as possible.
"Our team really went about making sure to support local and took what makes Vermont into account when designing the building," Driver said.
The lodge is fully-staffed without the help of an agency, or group that supplies certified nursing services to hospitals, care homes and more. The fact that Maple Ridge was able to hire on its own is a big deal, Driver said.
Residents receive 60 minutes of support services a day, and more if necessary. An on-site clinic provides a space for basic well visits and medication oversight.
Driver said Maple Ridge takes health seriously, and will be following state guidelines as the COVID-19 pandemic continues to change and morph.
"The people who will live here will be an extension of our family," she said.
Five residents are scheduled to move in on the facility's opening day. Others who were scheduled to arrive in October, now having seen the space, are interested in moving in sooner, Driver said.
Monthly rents at Maple Ridge range from $5,800-$7,700. Some slots in the Charter Club, in which the $1,000 deposit allows for priority apartment selection, and over $1,000 in additional benefits upon move in, are still available.
"This population typically has a surrounding stigma, and I enjoy thinking about how we change and reimagine that," Driver said.
See 20 photos of inside Maple Ridge Lodge Assisted Living