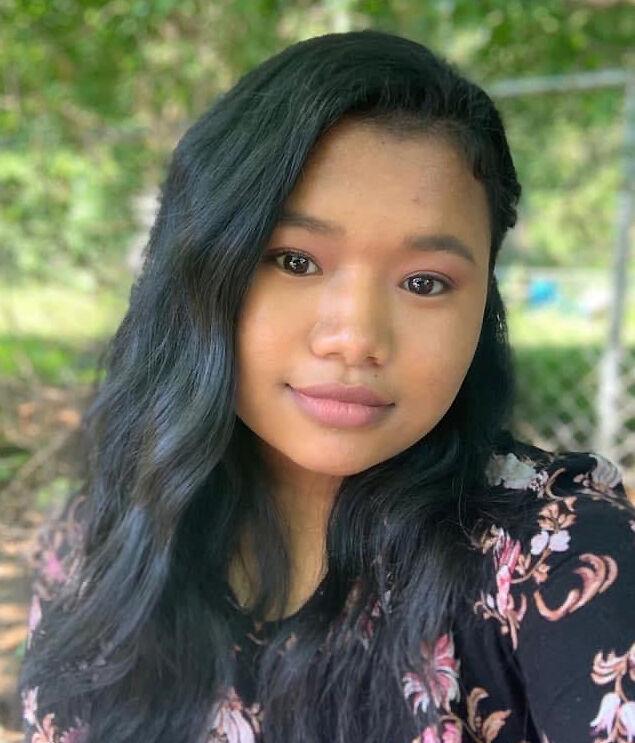 Essex High School (EHS) is proud to offer its sincerest congratulations for the accomplishment of one of its students. This is the story of a new American. The story of a true patriot. The story of a young girl and a proud refugee. Her name is Samikchhaya Pradhan.
Pradhan grew up in Nepal and lived her entire life in a refugee camp. Pradhan has Bhutanese citizenship, but her family -- along with so many others -- were forced to leave their country and live in camps in Nepal. These people were not wanted by either country. Pradhan loved her home in Nepal. She shares many childhood memories that we can all relate to.
Fast forward to 2015 when her family arrived in Vermont. She entered Albert D. Lawton Intermediate School as a seventh grader. She spoke no English, she had no friends, and the cafeteria food was a mystery. She persevered during that time. Since she entered EHS, Pradhan has worked tirelessly during these four years to improve her English skills and to understand American, Vermont, and EHS culture. She has remained steadfast in her faith and determination for justice and fairness.
Early on, she spoke of wanting to serve the U.S. because it was the first place that wanted her. She has had her heart set on joining the Air Force to realize her dream of flying fighter planes and to serve the United States. Last summer, she learned about Norwich University and became determined to be admitted into this institution and to join the Corps of Cadets. She accomplished her dream when she found out that she was admitted with a $100,000 scholarship.
She will be the first in her family to complete school beyond fourth grade, the first to graduate high school, and the first to attend college. She is so grateful to so many at EHS. She remembers how kind, patient, and encouraging her teachers have been along the way. Essex High School welcomed her, helped her grow, and helped her realize her dreams.