ESSEX TOWN — Wide tracks in the snow leading up to Essex Middle School indicate one thing: Essex voters have begun to head to the polls for Town Meeting Day.
The polls opened up this morning at 7 a.m. and will remain open until 7 p.m. for voters to cast their ballots on the following items:
Despite being uncontested incumbents, Selectboard candidates Andy Watts and Ethan Lawrence were both at the poll early this morning holding their signs and greeting voters.
Lawrence enjoys seeing all the people who come to vote, feeling more connected to the Town.
"I think it's important to come out and see the people who voted for me the first time. Hopefully they'll vote for me again," Lawrence said. "To me it's kind of a new found tradition."
Watts agreed with Lawrence that it's important to see the voters. He also wanted to be at the polls to answer any questions voters may have about the ballot items.
"And, you know, I do want to get more votes than Ethan," Watts joked.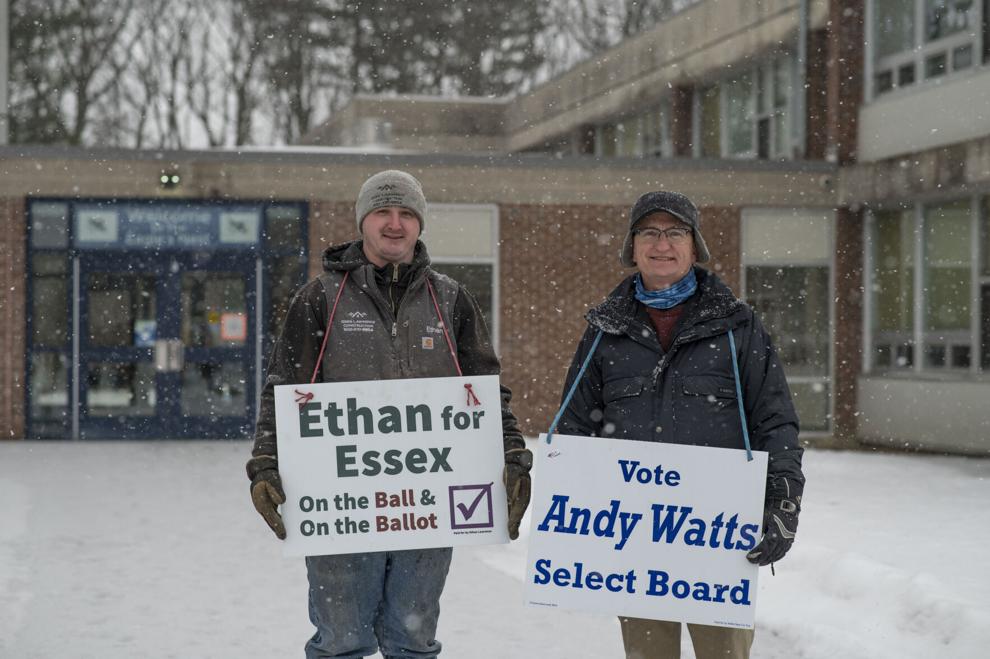 This election was much different for Lawrence, who faced a lot of backlash on his campaign last year.
"I put a lot of work in, I think I knocked on about 1,800 doors…and stood out here all day last year. It's nice to not have it be the way it was last year. I kind of miss the thrill of having a contested election but I'm happy this year," Lawrence said.
This Town Meeting Day is the first since the now-City of Essex Junction has separated from the Town. Voters at the polls this morning had mixed feelings about the new beginning.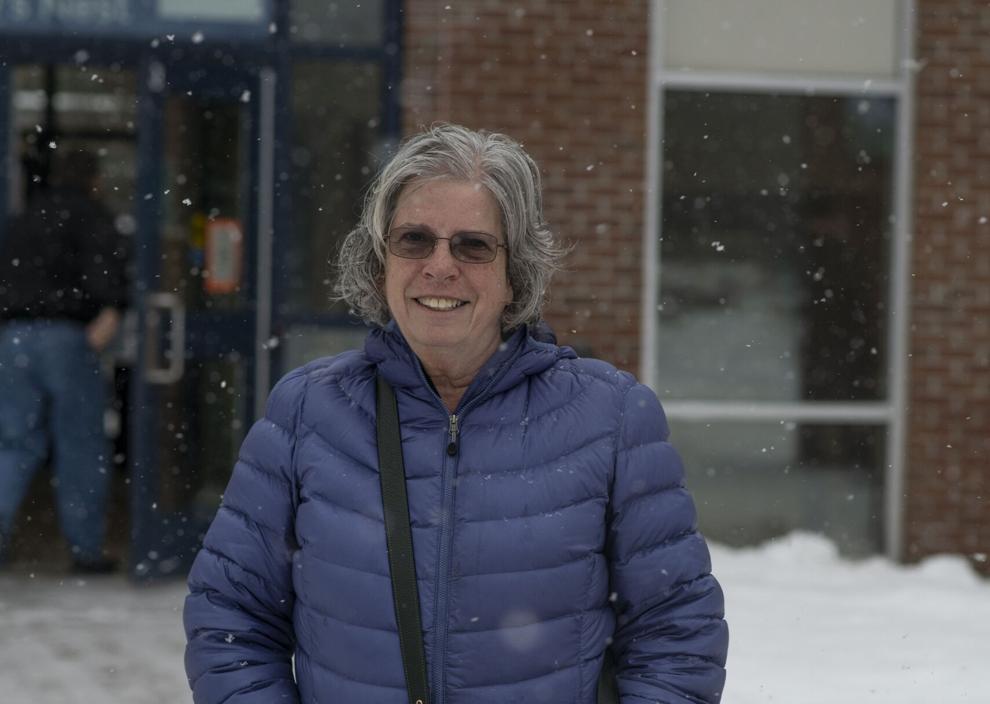 "I'm one who voted for the merger," Lois Parmelee told the Reporter. "It was strange [to vote without the City] but I don't think it's going to change my life at all. In some ways it's kind of good, it gives us more autonomy. Everything before seemed to be in the Village so now maybe the Town can grow a little bit."
Rob Sinkewizz felt the separation was a long time coming but he doesn't like how it affected the Town's tax rate increase.
"I think it was a long time coming but I think things worked pretty well they way it was before," Sinkewizz said.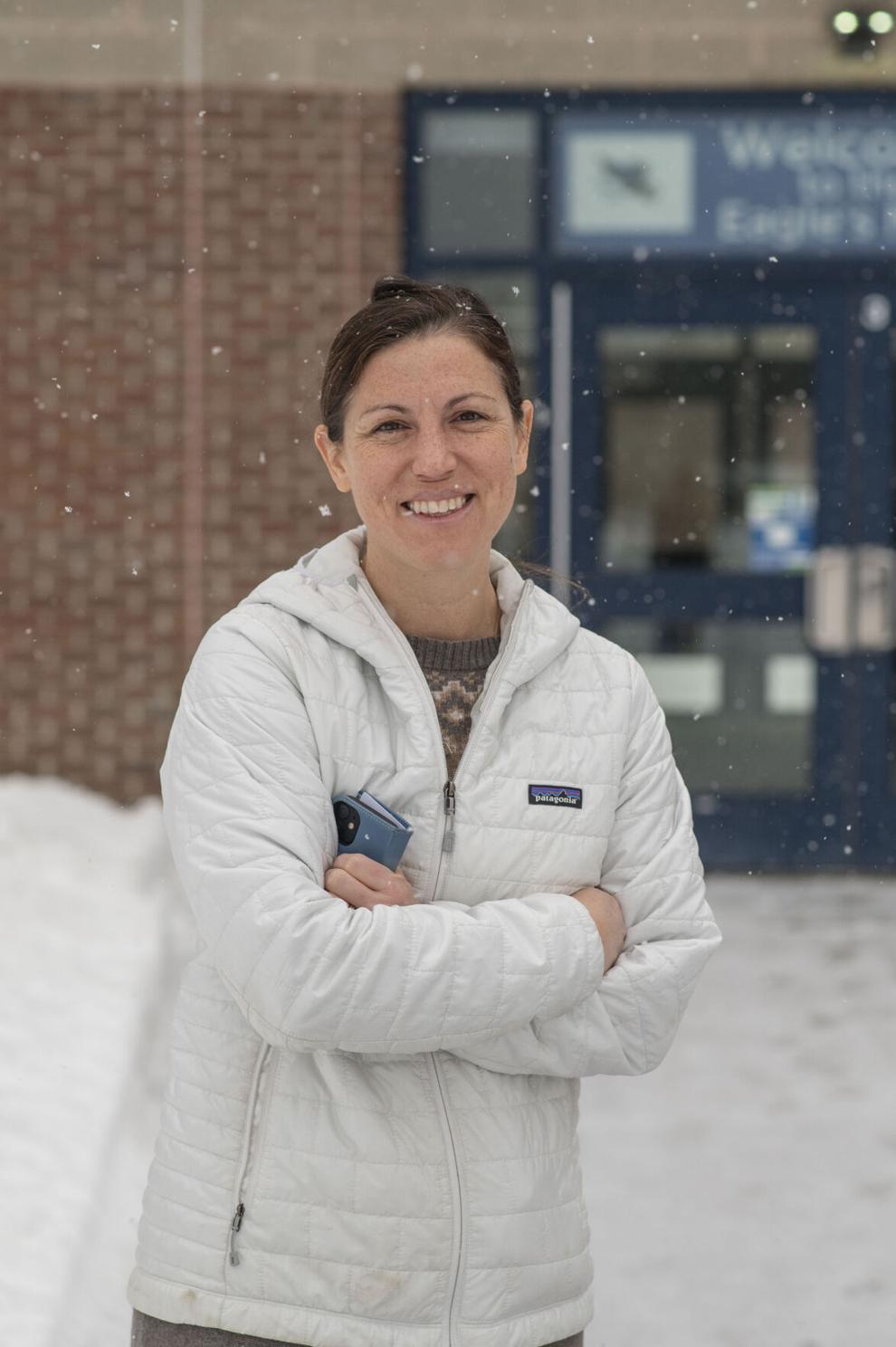 Alicia Beaman showed up to the polls early before her morning meeting because she had a car appointment in the afternoon and wanted to make sure she cast her ballot.
"[Voting without the City] was a little bit weird, definitely," Beaman said.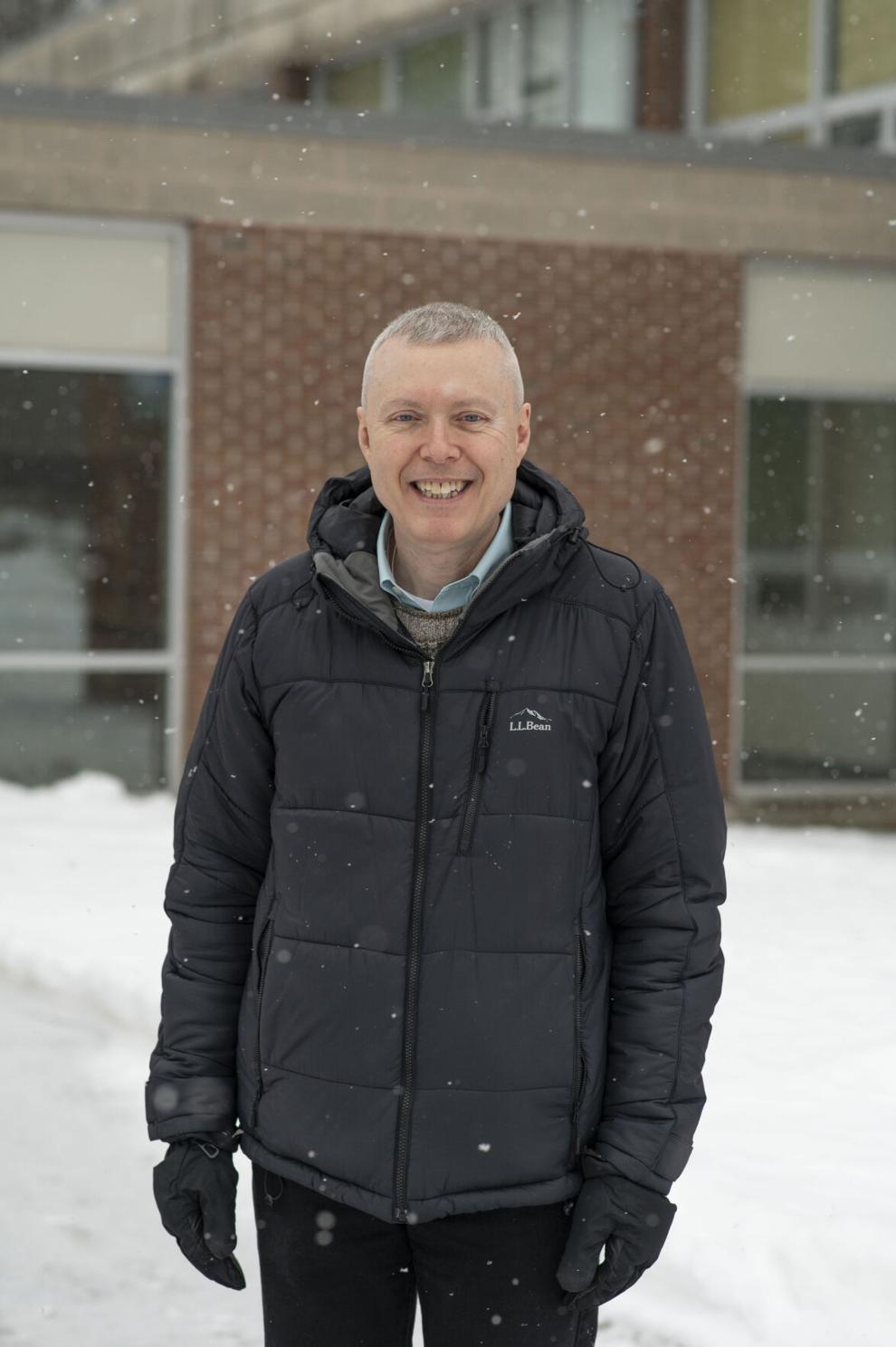 Peter Firkey felt the same as he cast his ballot. "It felt okay, it felt good."