ESSEX JUNCTION — A veteran manicurist opened a new spot for pampering and relaxation earlier this month in the Village.  
After working at Vermont Nail Salon in St. Albans for her sister, Thuy Martin has opened her own shop, Adore Nails and Spa, near Five Corners in Essex Junction.
Martin is excited and ready for a new challenge, she told the Reporter.
"I want to challenge myself with all the competition around here in the Essex area," she said.
She chose Essex in part, she said, because she didn't want to compete with her sister's business in St. Albans. 
Adore Nails and Spa is on Park Street on the ground floor of a modern building. The salon was extensively renovated, and Martin documented the changes on Adore's Facebook page.
The salon walls are gleaming white and lined with chairs for customers to get manicures and pedicures, including a chair for children to get their nails done.
"That's for mother-daughter days, which are very popular with our customers," Martin said. "We are the only salon around here that offers a chair for children."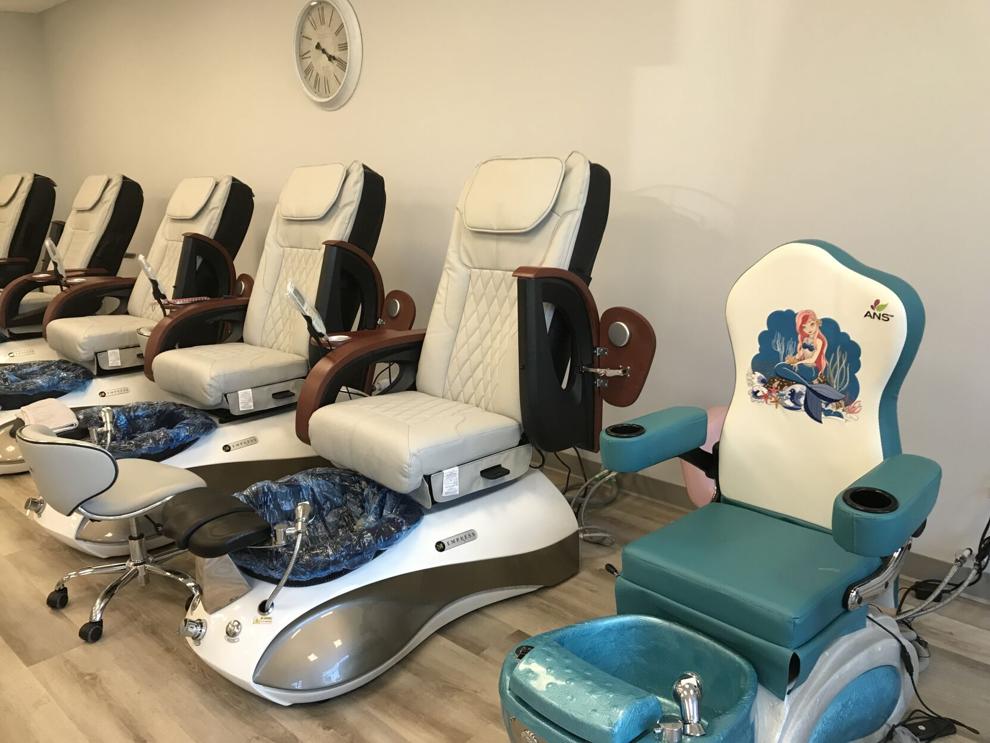 Working with Martin is Gary Zigmann, an employee of the salon and business partner of Martin. He is also a senior business intelligence analyst at the University of Vermont Health Network. 
"I help check customers out, clean and slip in a joke when I can," Zigmann said. "[Martin] is the real boss lady."
Although Adore has only been open since Sept. 1, Martin knows her business well, including how to prepare nails before giving them color.
"I soak the nail in water, push the cuticle back and clean it, then I trim and shape the nail," she said. "Then I buff and smooth the nail."
After that, customers receive a massage to relax finger joints and increase circulation in the nail area. A base coat, a nail polish that is the color of choice and a sealing top coat are added. 
Both women and men come to the salon, Martin said, although there are fewer men and they are more likely to get pedicures.
Pedicures include a foot massage with lotion with a CBD option for the lotion. A hot stone foot massage is also a possibility.
The salon is open seven days a week, including 7 a.m. to 7 p.m. on weekdays. There is a two level parking garage behind the building for customers to park, Martin said.