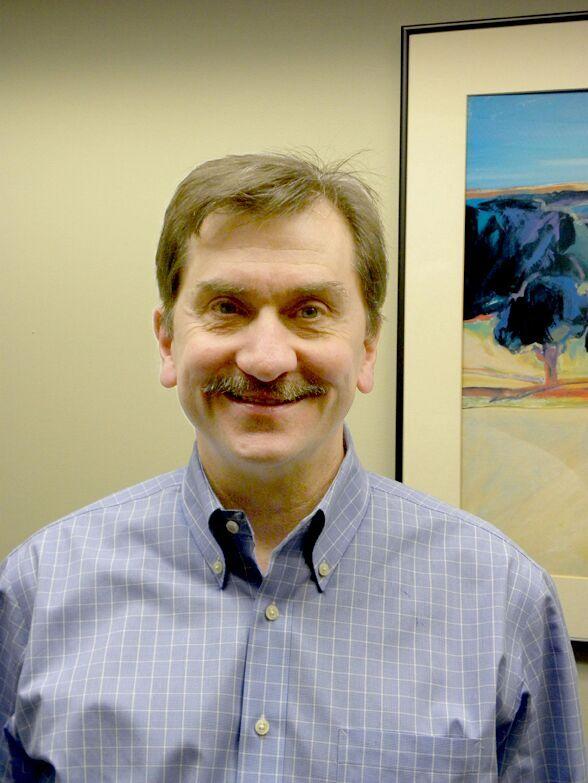 COLCHESTER — John Scheer has been doing taxes as a certified public accountant for more than forty years and has gotten the process down to a science as much as one can.
"You know what to expect," he said. "There's other careers like lawyers who have cases come up at different times but we have the same deadline each year." 
In fact, there are two deadlines he has to keep in mind, March 15 for business returns to be filed or extended and April 15 for individuals.
Scheer owns an accounting firm in Colchester along with his partner Bob Hickey. The firm specializes in business and tax services.
The job of a CPA
A tax accountant, Scheer said, does more than work with numbers. They also navigate relationships with clients and the Internal Revenue Service.
Since clients prepare taxes by gathering all their financial information for the year, success can come down to them being organized before meeting with Scheer.
"I see patterns, mistakes that people make. If you've been around a long time, and you've seen all the issues, it's quicker for you to find the truth," he said.
The biggest challenge for clients can be gathering all of the information before it is due, which isn't always the client's fault.
"They'll get something in the mail the day before April 15, and we've already done the return," he said, adding that that new information could change the return. 
"Part of my role is to educate clients," he said. "What I've noticed through the years is that if I explain to the client what we need, and how to do it, the who, what, where, when and how, sort of understanding what their role is versus my role."
Filing taxes during the COVID-19 pandemic has brought about a new set of challenges for both accountants and taxpayers.
"When COVID started, I think a good portion of [IRS] employees started working at home which was a large shift of thousands of people. Then what happened was they were getting a lot more calls and due to the technological infrastructure they had it wasn't easy to answer them," he said.
Taxpayers also had questions regarding COVID relief, such as stimulus checks and Paycheck Protection Program loans for small businesses. This created a backlog, and  some people haven't received their tax refunds, he said.
"I try to do what I can, but it's not always easy and some of these cases are heartbreaking, because people waited a year or two for their refund," he said.
In a typical week, Scheer said he worked six, 10-14 hours days with one day off with his family. He also tends to have the same clients each year without a lot of turnover.
"I think of myself as the family doctor for finances and reporting to the government," he said. "I help people stay healthy with their reporting responsibilities."