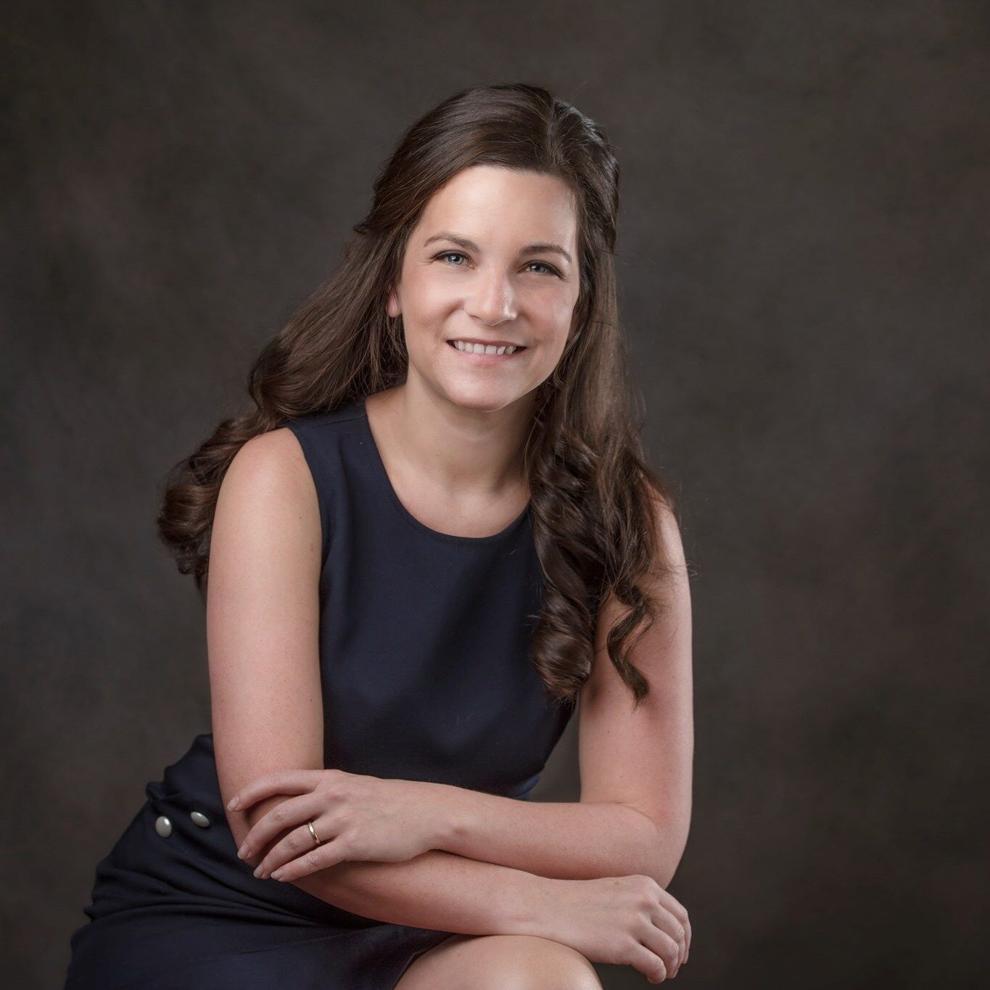 ESSEX JUNCTION — For Amanda Starr, 2021 was the year a creative passion and side-hustle recently became a full-time job. 
"This business started five years ago as a side hustle," she told the Reporter. "I used to be a teacher, but when I became a mom I lost my creative outlet."
Starr started taking photos as a hobby. Eventually, other parents at her children's school wanted her to take pictures of their kids.
In January, Starr launched Amanda Starr Photography, a full-service photo studio in Essex Junction specializing in providing portraits to women and the important people in their lives.
This summer, Starr was busy shooting high school seniors and their families. Now, approaching her first year working full-time, many of her days are spent photographing women in a way that makes them feel confident and beautiful. 
"I work closely with my clients to celebrate and elevate them with a unique portrait session," she said. 
Makeup comes included with the shoots. After a consultation and sometimes a catered lunch, she will shoot her clients in an environment they choose and feel comfortable in.
Starr is determined to give women a positive experience through her business, she said.
"As a woman, I have lots of different experiences in my life, like being a mother and business owner, and throughout many of those experiences I have struggled with self-confidence or wanting to feel elevated," she said.
It is also easier to relate to women who have had similar experiences to her, she said.
She added business portraits to her offerings because she had experience photographing high school senior portraits and thought it would be similar. Starr also wanted to make sure she wasn't just busy in the summer and had work year-round when she went full-time, she said.
She does headshots for professional Linkedin profiles and websites as well as more personalized custom shoots for business owners.
"The custom shoots are mainly for business owners who have employees and want to get some social media photos," she said. 
She also serves women who are their own brand, such as business owners and personalities.
Starr said the hardest part of working with clients is finding them, but once she does, she easily builds relationships and meets new clients through them.
She struggled with keeping all of her clients during 2020 when the COVID-19 pandemic was at its strongest, but still had a few shoots.
"I did a wedding proposal photography session in this beautiful birch forest not far from my home." she said. "That was really special."
People are more eager to get their pictures taken now not just because they want to look good, but they want to feel good after a hard first year of the COVID-19 pandemic, she said.
"I think people hire me to take photos, but I also think me and my clients often connect for a more intangible reason," she said.