COLCHESTER -- A couple big bites led to a couple big trophies last month for two Essex High School (EHS) fishermen.
Matthew Safer, of Essex, and Andrew Goodrich, of South Hero, teamed up to win the Student Angler Federation (SAF) Vermont High School Championship on Lake Champlain in late July, besting five other crews for the title.
The boys' biggest fish of the day was a 5.44-pound largemouth bass, which was more than half a pound heavier than the largest from any other team. Their five-fish limit totaled 17.41 pounds to top runner-up Randolph's team total of 16.16.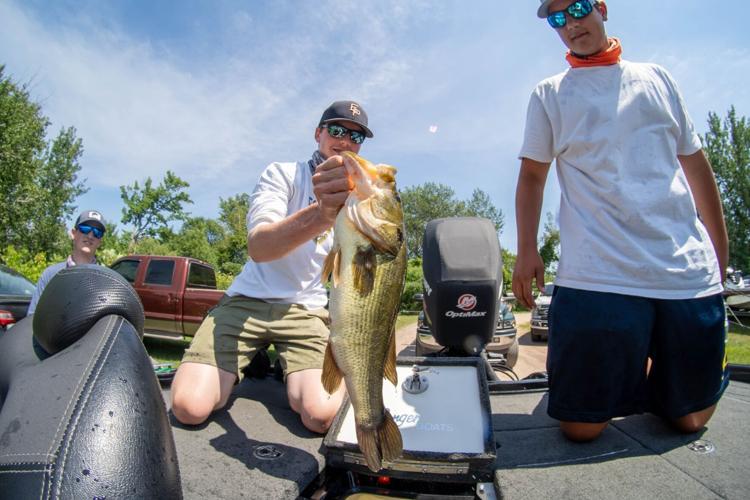 "It was a well-run tournament," said Safer. "It was a lot of fun, the experience was cool, and winning the championship was like a dream come true for me."
Some of their competition, such as teams from Harwood and Champlain Valley Union, didn't have to travel too far. The EHS duo, however, benefitted from the tournament being in their backyards and on their go-to body of water for when they're looking to cast a line -- having ample opportunities to prepare for the event.
"Me and Andrew put a lot of work in the week before and the week of," said Safer. "We practiced a lot and had a lot of good spots. We knew we had a good chance to win, and it all just came together at the end during the tournament. It was a great experience winning the championship."
The Essex High pair's familiarity with the Lake Champlain ended up paying dividends in the end.
"I feel like what separated us was: we put in time, and we found areas that other people seem to have discarded and didn't think of fishing," said Goodrich. "We figured out that was where we wanted to fish, and it worked out because we were alone the whole day."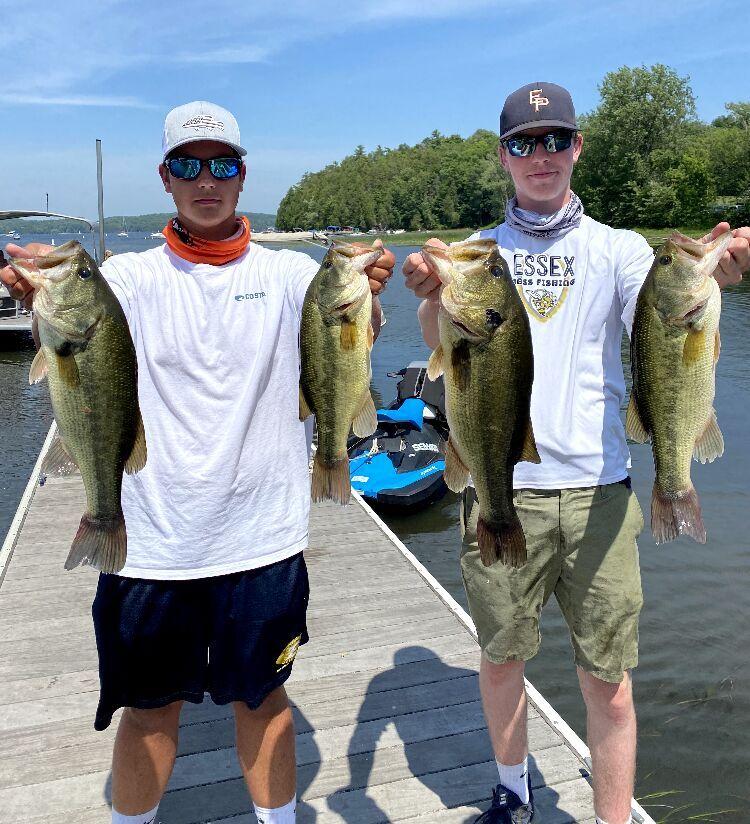 Goodrich and Safer both participated in the SAF Vermont High School Championship last year, however they were not paired together. Safer, along with Calvin Leo, finished fifth with a five-fish weight of 13.26 pounds while Goodrich, along with Tim Yandow, finished eighth with 12.34 pounds.
Helping Safer in 2019 was Grant Clark, a randomly-assigned boater from Waterbury who helped guide the anglers to where they wanted to go on the lake and provide supervision. Safer says he stayed in touch with Clark afterwards and became friends, ultimately asking Clark to assist once again steer the boat in this year's tournaments.
Boaters are not supposed to be helping teams with suggestions as to where to go or what bait to use once on the water. They are allowed to give advice prior to the tournament, but the boys said Clark was there as more of a friendly face and helpful in getting them to where they wanted to fish.
"Mostly, me and Matt figured that out before [while] practicing, so we didn't need his help besides being great and getting us around," said Goodrich. "Yeah, he was awesome."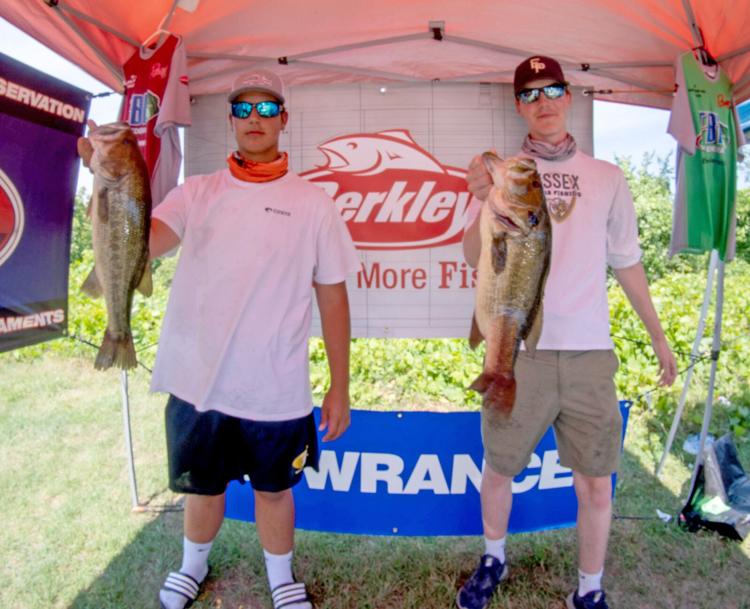 While the event was not sanctioned by the Vermont Principals' Association or facilitated through EHS Athletics, both Safer and Goodrich are rising juniors at Essex High and hope to carry their success into this fall's bass fishing season with the Hornets.
"I think it will give us a lot of confidence," Goodrich said about how winning the SAF title will translate to the upcoming season. "We're feeling good. We think we're working together really well, and I think we'll have a good shot at winning this year."