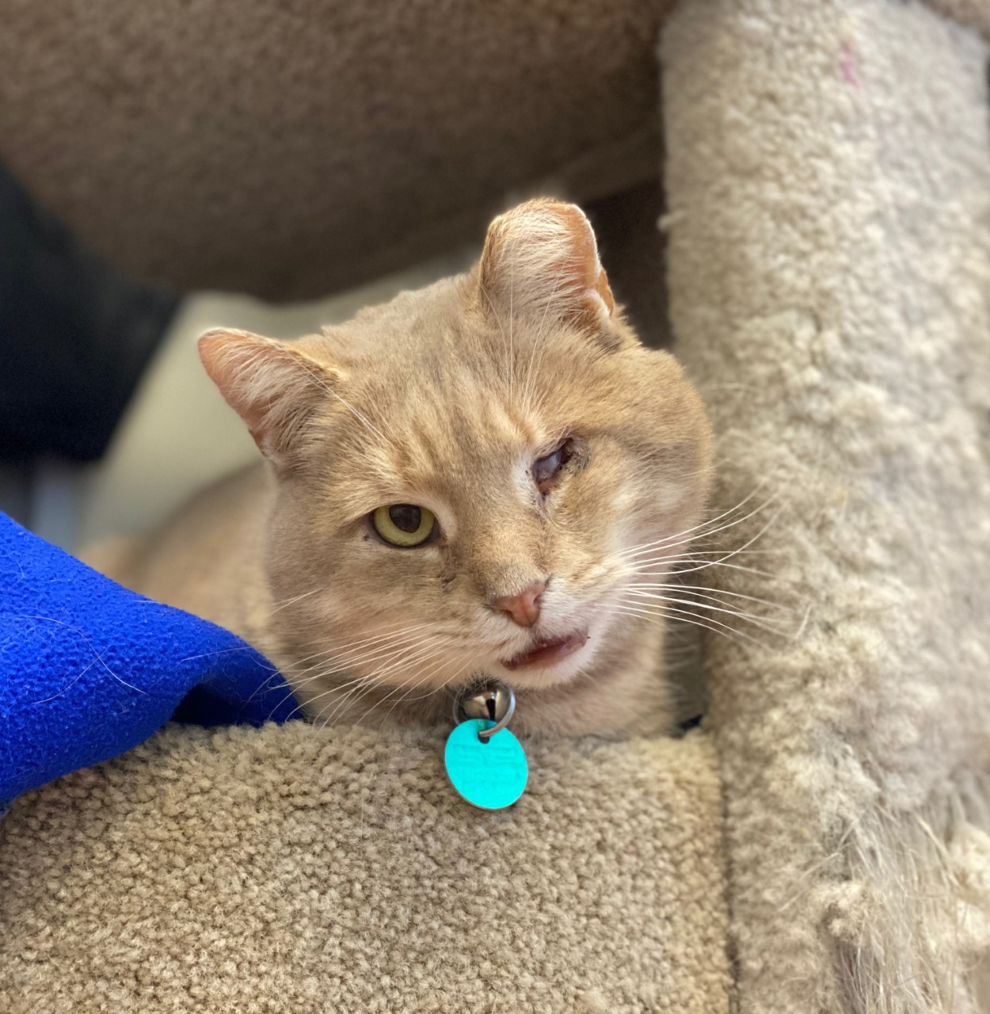 Meet Alastor Moody, the Humane Society of Chittenden County Pet of the Week!
His glare may be a bit unsettling at first glance, but you will soon learn to love Alastor Moody staring longingly at the back of your head from a distance. This little office gargoyle of HSCC has a special skill of sneaking into the background of Zoom calls. So, if you are looking to up your work-from-home intimidation tactics, we may just have the cat for you! He's sorry about the menacing glances, but he just can't help it!
Alastor Moody may not know much about the dark arts, but this feline is nothing short of being a magical creature. You don't need to be a member of Gryffindor, Ravenclaw, Slytherin or Hufflepuff to learn a thing or two from the one and only "Mad Eye Moody." An expert social distancer, he has lessons to teach us all about taking things slow and enjoying life's precious moments with one another from a distance. Alastor is looking for a home that will give him lots of space and time to settle into his new surroundings. His motto right now may be "look, but don't touch," but we believe the future for Alastor is very bright with the right, dedicated family.
He may or may not always be an independent fellow, but whomever Alastor does decide to be, he promises to be the most loyal (and adorable!) house gargoyle you have ever shared a room with!
Sex: Neutered male
Breed: Domestic shorthair
Age: About 6 years old
Reason Here: Not a good fit for his previous home
Arrival Date: 1/26/21
Alastor Moody and...
Cats: He has lived in an outdoor setting with other cats and may do well with another
Dogs: He has experience with dogs in an outdoor setting and may do well with another
Children: He has no known history with children