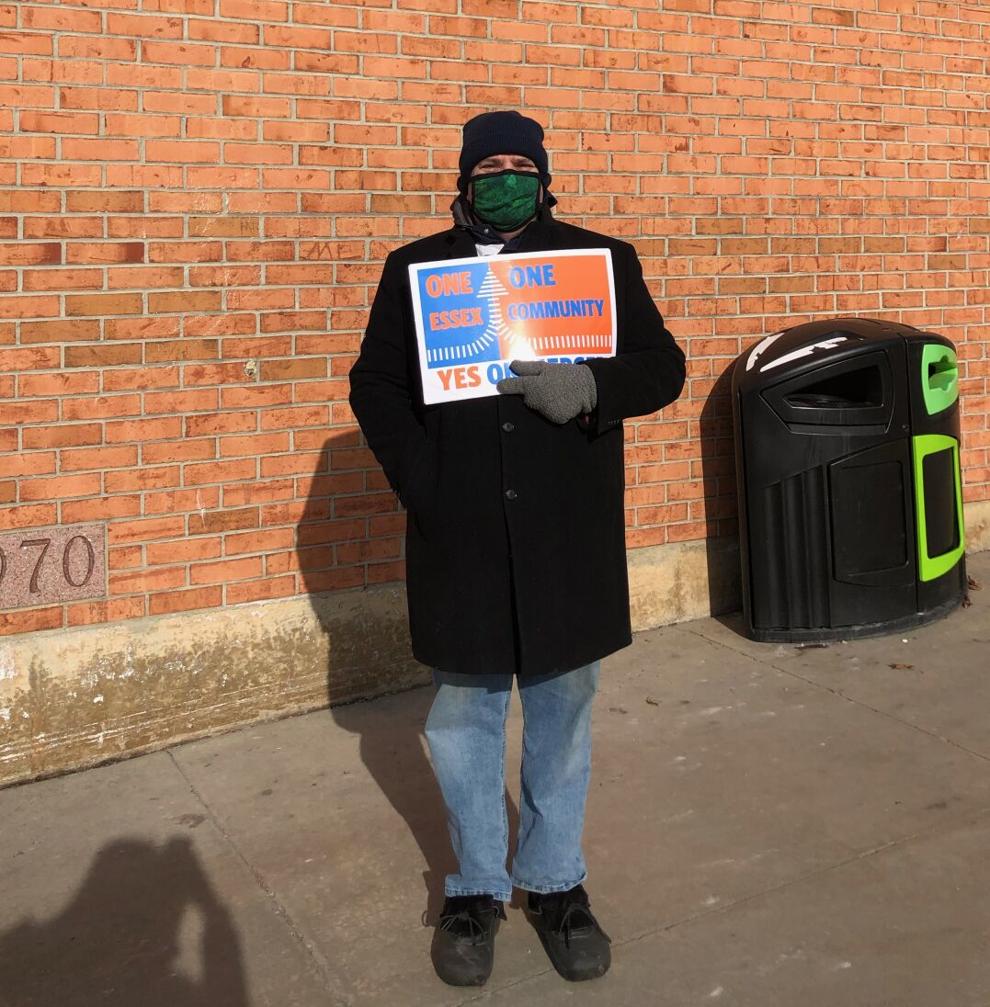 8:57 a.m. -- Scott Moore campaigns for the Essex merger outside of Essex High School
Chilly winds and freezing temps weren't enough to stop Scott Moore from coming out to Essex High School at 7 a.m.
"How's my hair?" Moore asked jokingly as I snapped his picture, proudly sporting an "I voted" sticker and pro-merger sign.
"The most important thing for me is that we come together as one community," he said. "How many thousands of hours have we spent talking about merger? It's time to move on."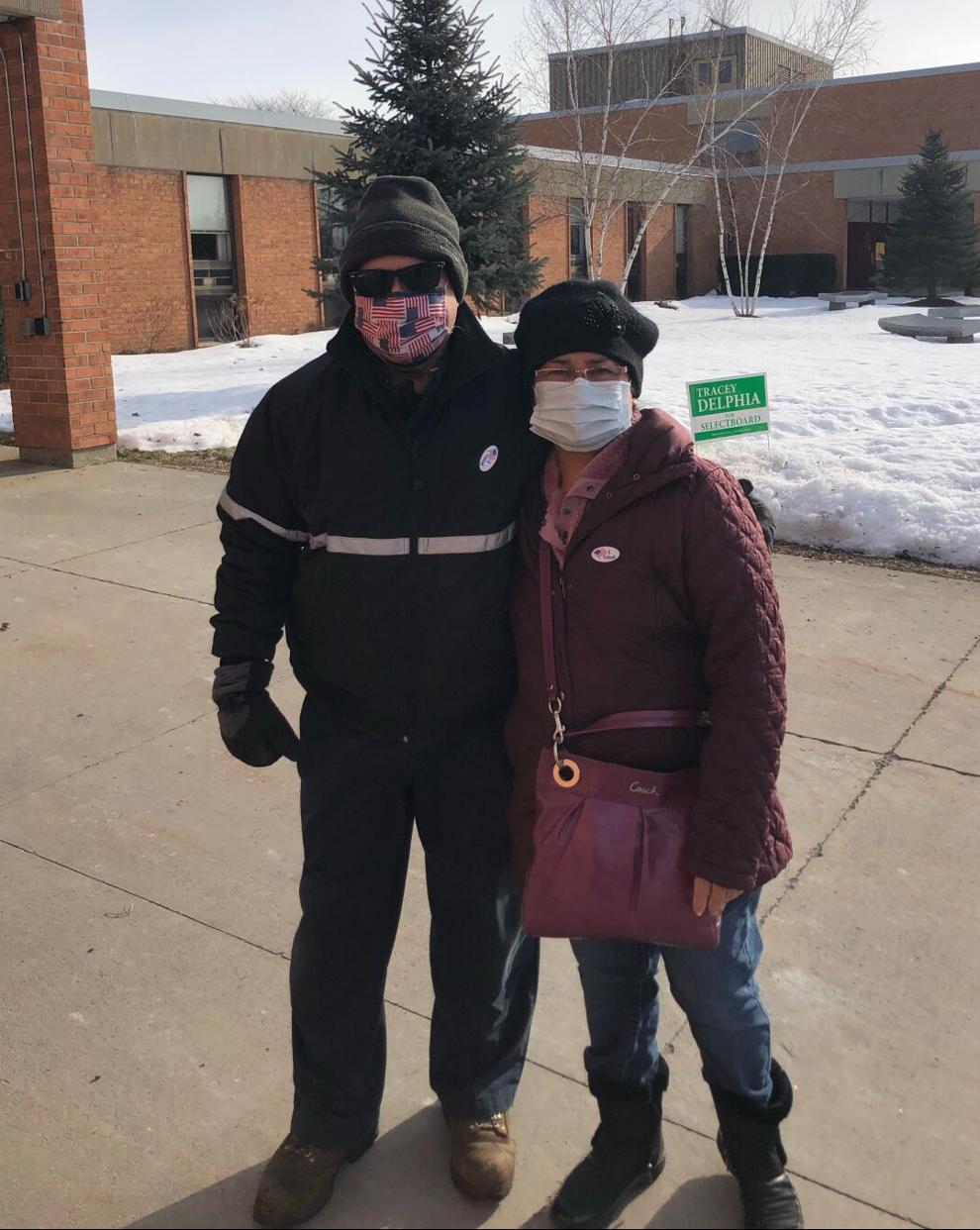 9:12 a.m. -- Jocelyn and Steven Cummings exiting the polls
Jocelyn and Steven Cummings knew they had to come vote in person, despite the cold weather.
"It's the only way to vote," said Jocelyn. "I don't trust the mail."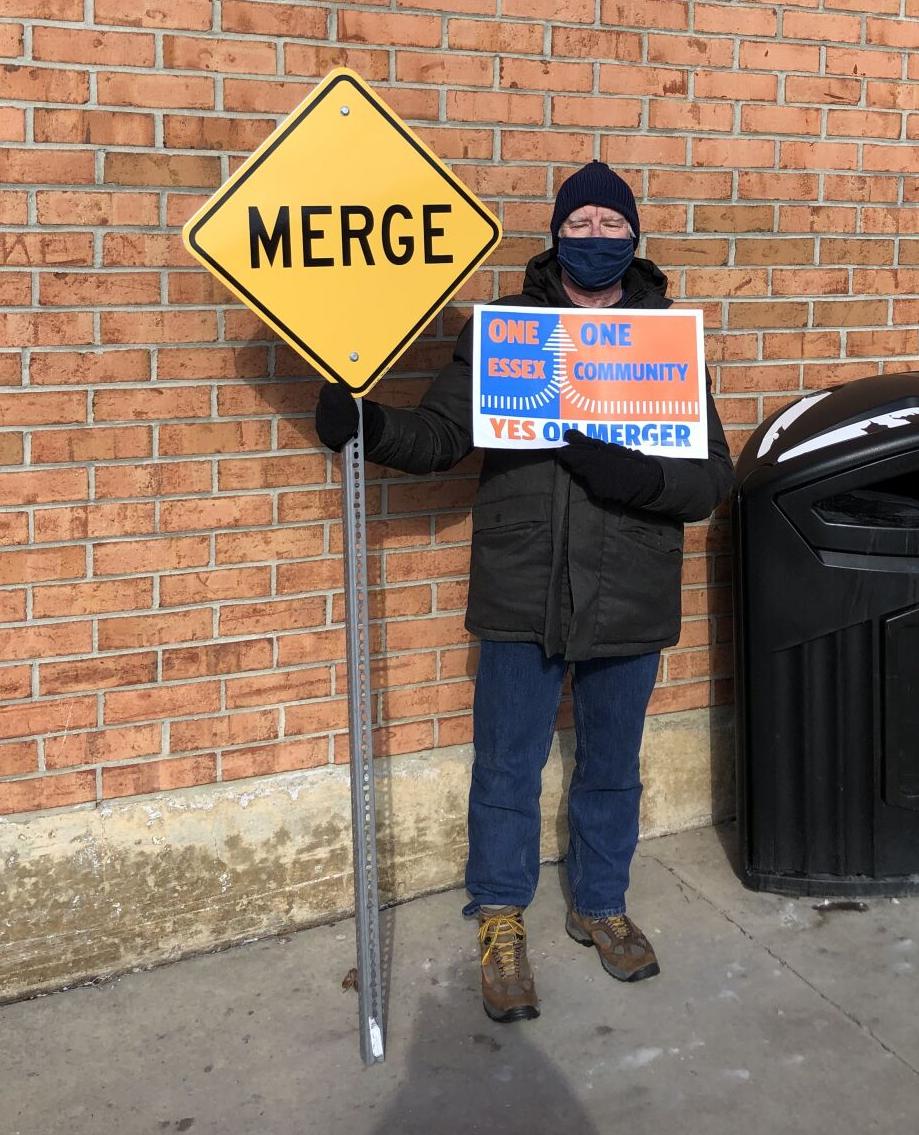 9:35 a.m. -- Mike Sullivan takes a shift campaigning for the merger outside Essex High School
Bundled up and toting a merge sign, Mike Sullivan is a village resident who is passionately pro merger.
When asked what brought him to the polls today, he said, "Merger! Is there something else?"
Mike is pro-merger because he views the equal tax rate as not only a good policy but the most fair.
"Even kids know what justice is," he said. "For me it's a matter of fair."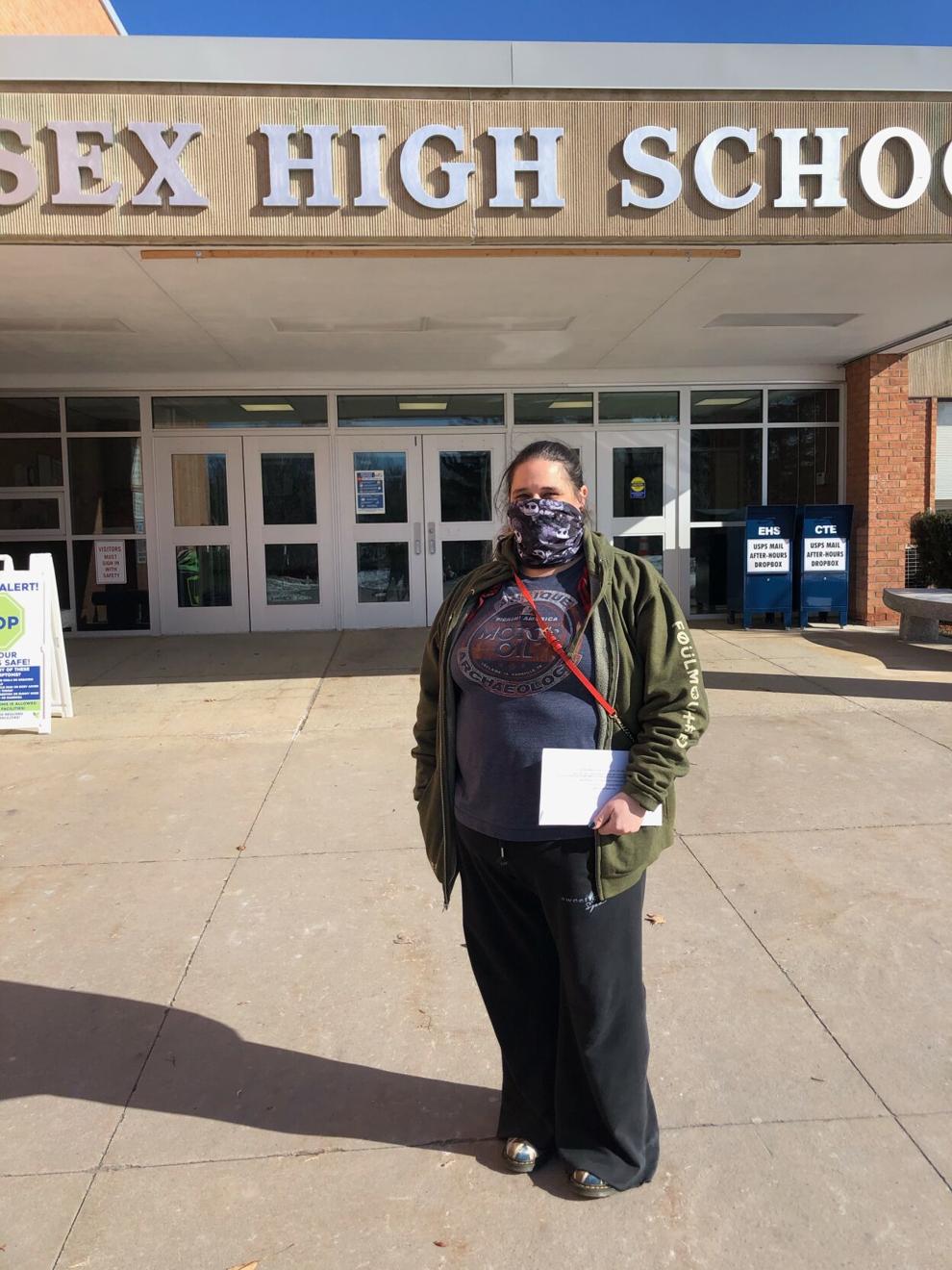 9:40 a.m. -- Kylee Rowden heads into Essex High School to cast her vote.
Kylee Rowden likes to vote in every local election, but she realizes this one is especially important due to the merger vote.
"My boyfriend is on Essex Fire, and they're already working on merging," she said. Kylee plans to vote 'yes' for merger.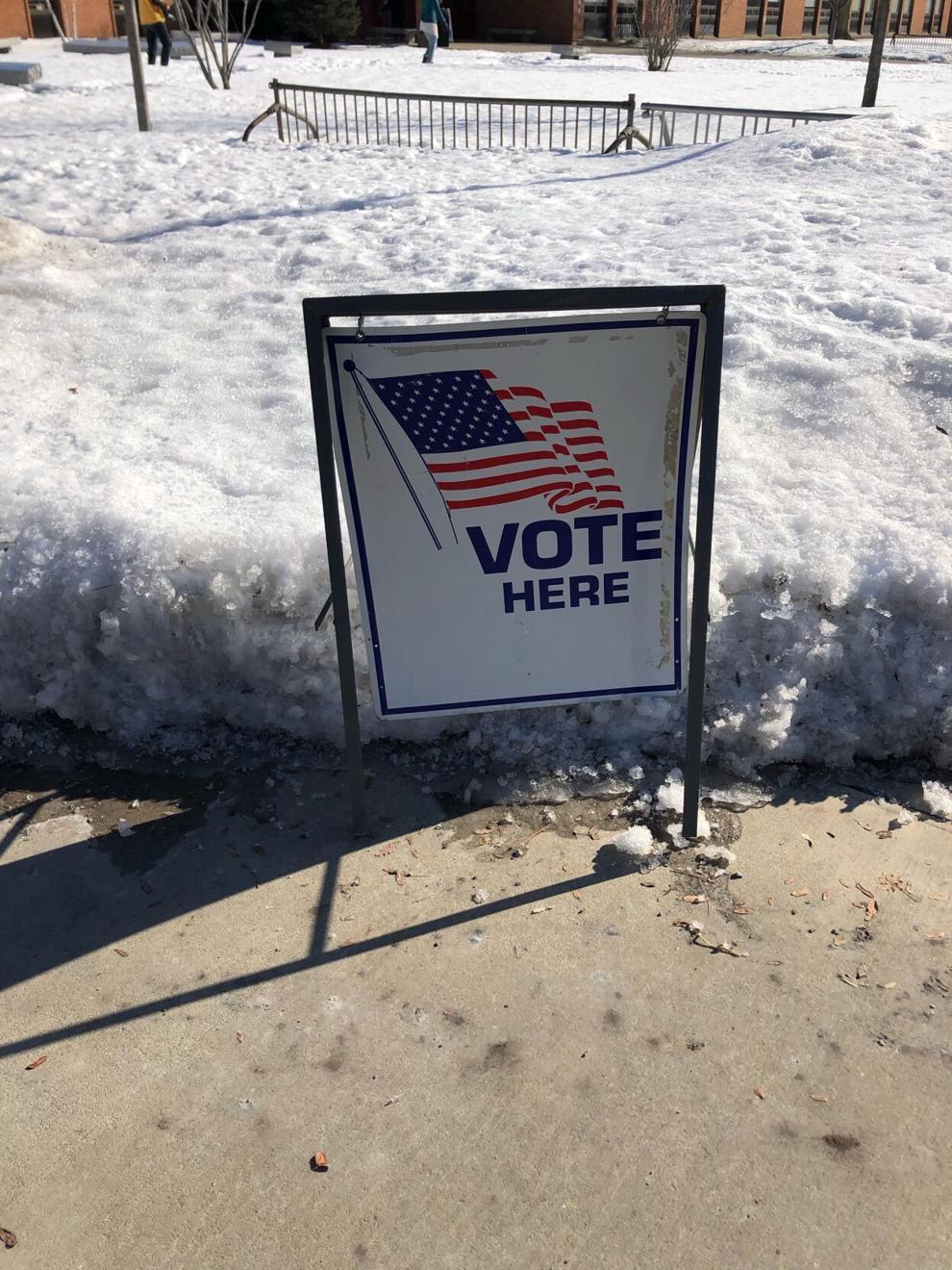 9:52 a.m. -- Unidentified village voter disagrees with merger
An Essex Junction resident who chose not to be named or photographed said this was an extremely important vote for her.
She says she is voting 'no' on merger for fear that the Village of Essex Junction will lose its identity upon being synthesized into Essex Town.
"I'm really not a politics person, but I don't want to lose our village. It wouldn't even keep its name," she said.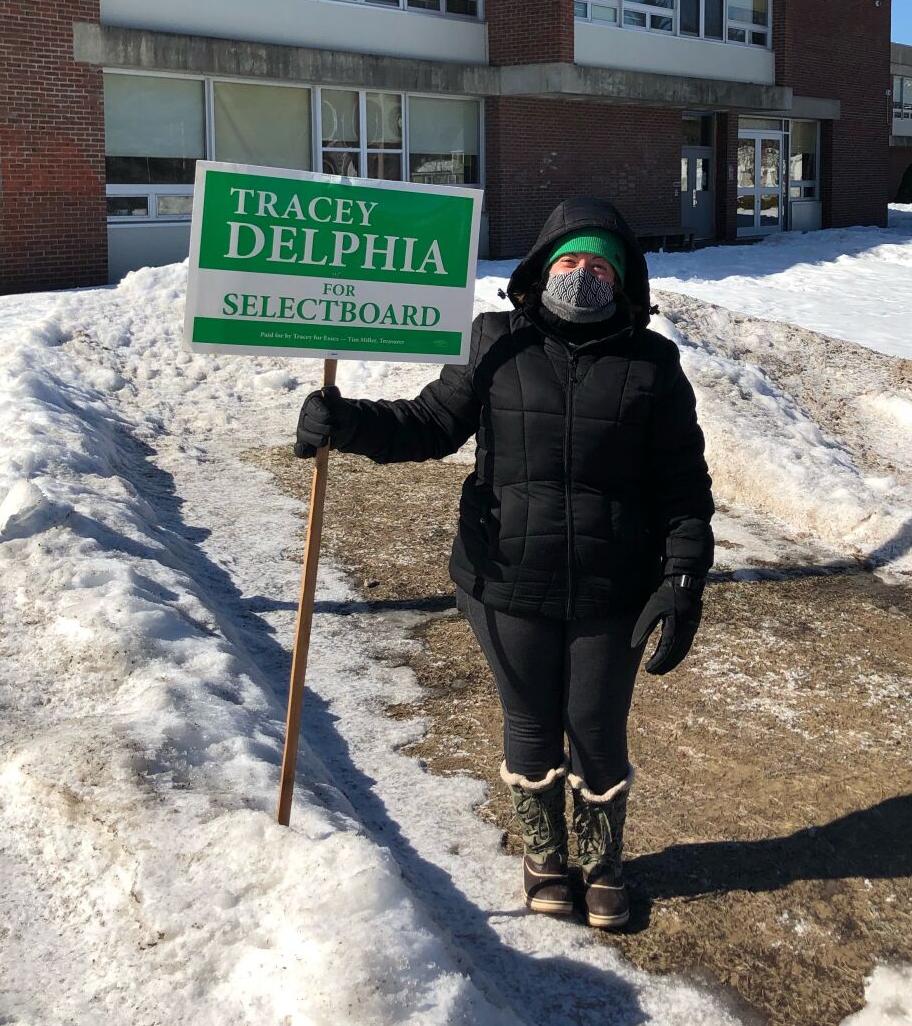 10:39 a.m. -- Tracey Delphia braves the cold to meet voters outside of Essex Middle School
In a year of contested politics in Essex, Tracey Delphia has decided to step up to the plate and run for selectboard.
Delphia is running against incumbent Elaine Haney for a three-year term on the board. Her platform includes "expanding committees" and "exceeding standards" among many others.
"My goal is to engage the public, not just in meetings, but in the work, too." Delphia said, standing outside Essex Middle waiting to meet potential voters.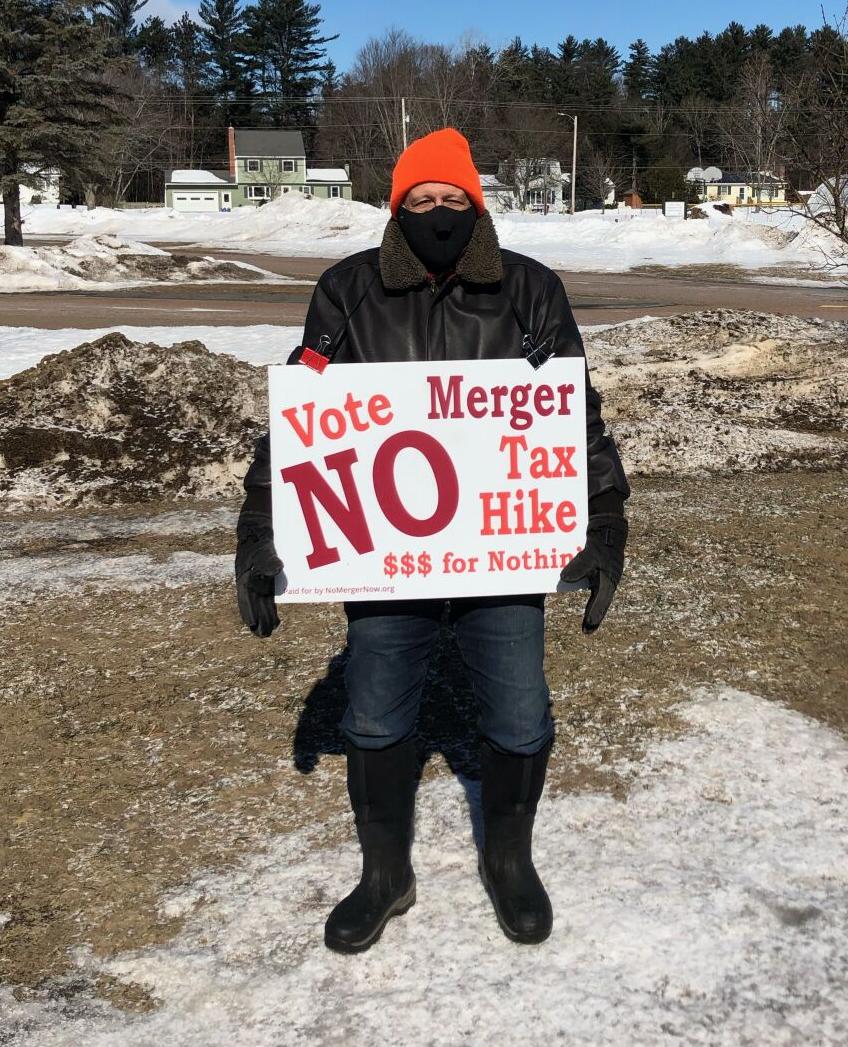 10:42 a.m. -- Ken Signorello campaigns against the merger outside Essex Middle
Beside the icy sidewalk leading into Essex Middle School, Ken Signorello stands with his "Vote no merger" sign.
As a staunch merger opponent, Signorello decided to place himself where Town of Essex voters who live outside the village would be casting ballots.
"If this merger goes through, everything would change," Signorello said.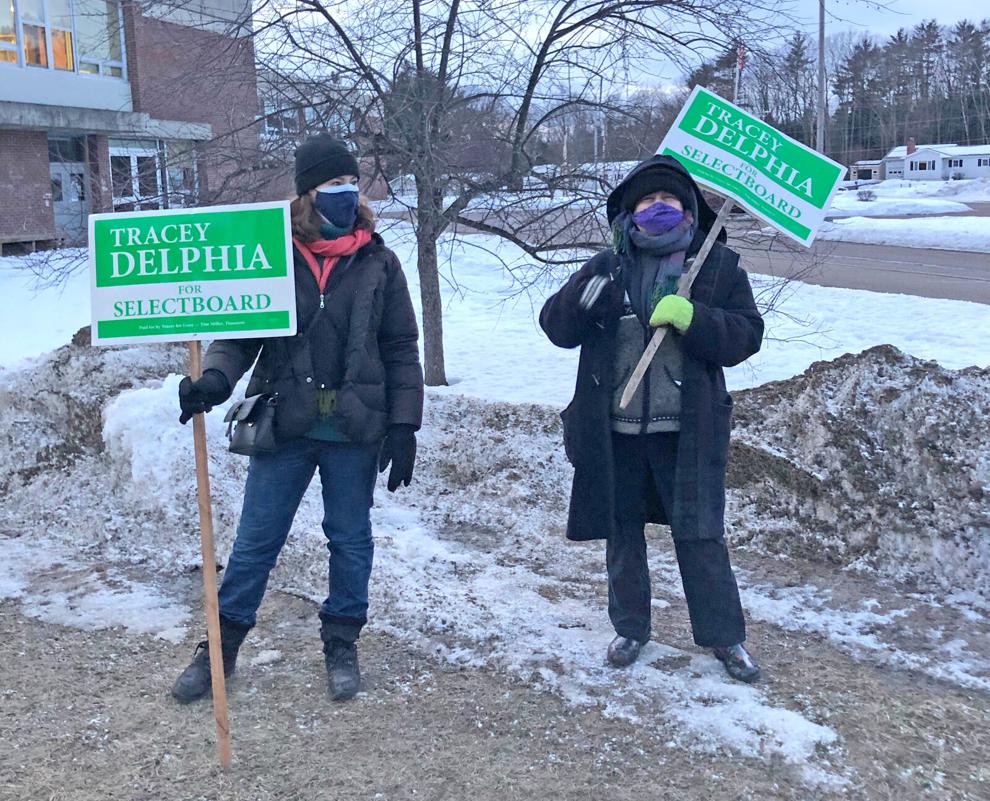 5:42 p.m. -- Sisters Lorraine Zaloom and Gina Barrett campaign outside Essex Middle School
As temperatures begin to drop lower into the night, sisters Lorraine Zaloom and Gina Barrett braved the cold to campaign for selectboard candidate Tracey Delphia.
"We want someone who offers more transparency and is data driven," Barrett said of her vote for Delphia.
"We want someone who listens to us for more than two minutes," Zaloom added, referring to the time voters were recently given to speak during selectboard meetings.
5:45 p.m. -- Ken Signorello and Irene Wrenner campaign against the merger outside Essex Middle School
Ken Signorello has been campaigning outside Essex Middle School since before noon and isn't finished yet.
Irene Wrenner has come to join him in the freezing cold as a fellow merger opponent.
"We want things to be just and fair," she said.
The number of people heading to vote in person is dwindling down as the day comes to a close.
"We haven't talked to too many people because of the cold and COVID, and they're coming in with pre-filled out ballots," Wrenner said of the 2021 Town Meeting model in which Essex took advantage of recent legislation that allowed it to proactively mail ballots to all active voters as a safety precaution during the pandemic.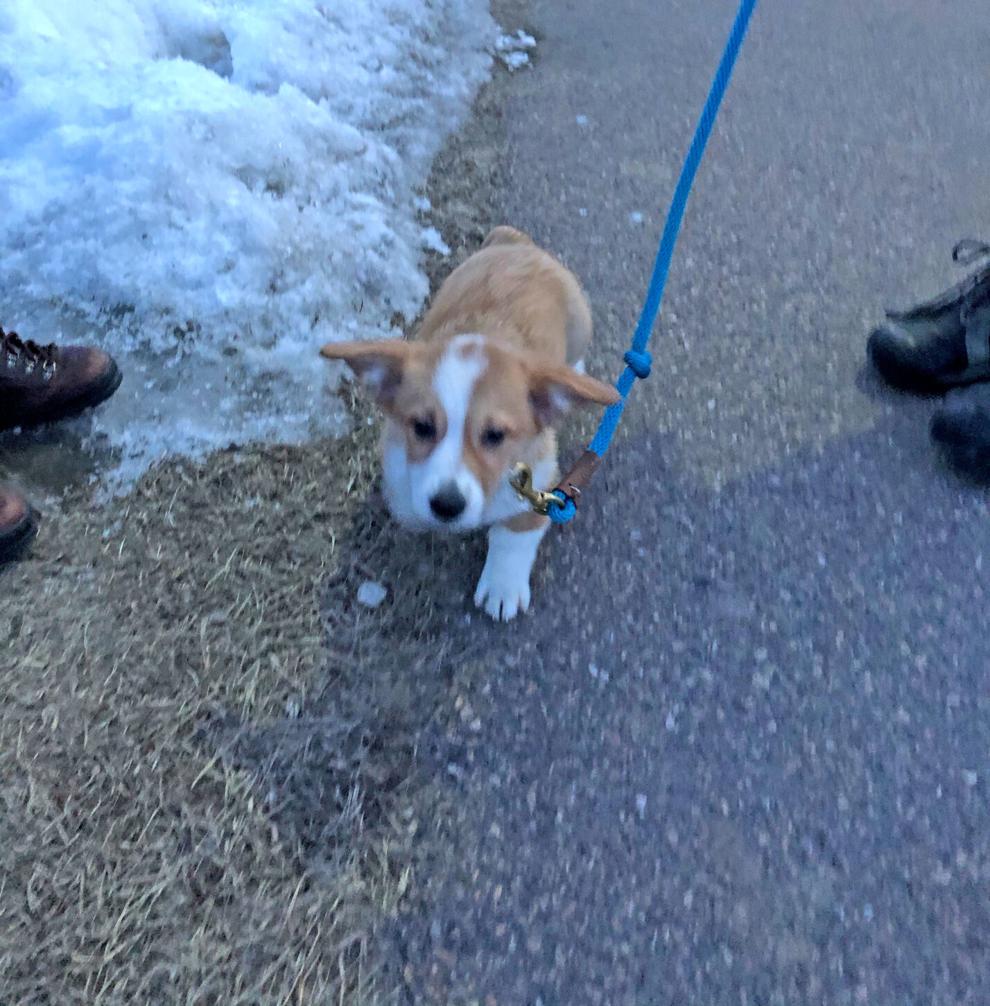 5:57 p.m. -- Puppy love
An adorable corgi puppy brings smiles to those campaigning outside the polls.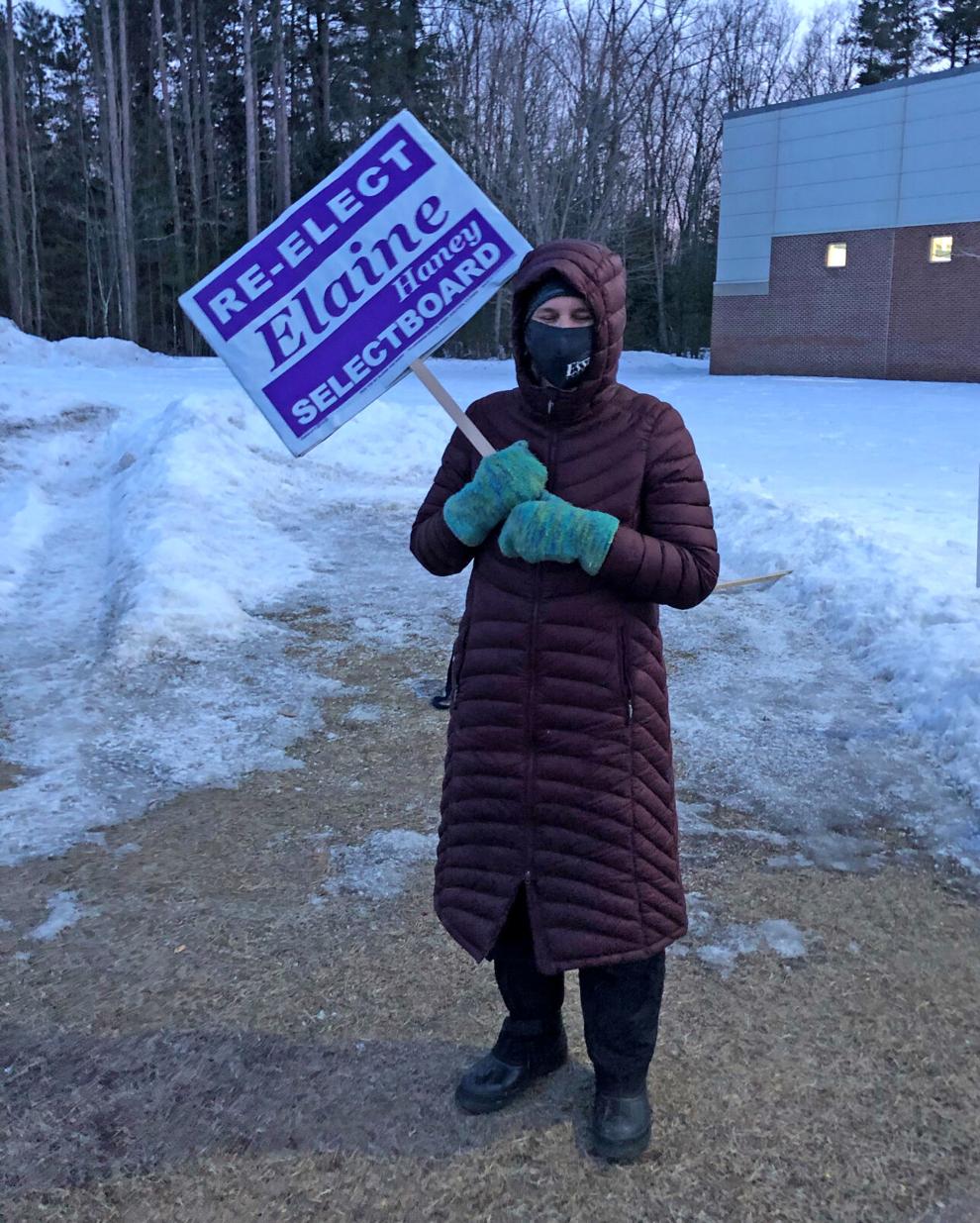 6:02 p.m. -- Elaine Haney campaigns for herself outside of Essex Middle School
With only one hour left until polls close, Elaine Haney is campaigning outside Essex Middle hoping to get a final word in with voters.
She has been shifting between the high school and middle school today in an attempt to get the word out to more Essex residents about her campaign.
When asked about how she's dealing with the craziness of the Essex news cycle, Haney said, "I'm just trying to focus on my campaign. But I've been so impressed with residents who've organized. Politics in Essex has reached a whole new level."