This weekend's adventure: See northwest Vermont from the saddle of your bike via the beautiful Lamoille Valley Rail Trail. Make a day-long activity by stopping at a destination or two along the way. 
What to know: When completed, the 93-mile trail from St. Johnsbury to Swanton will be New England's longest rail trail. Thirty-three miles are currently open for walking, running and cycling during all four seasons.
The trail is rustic and created of crushed stone, making for easy pedaling. Some sections are flatter than others: from St. Johnsbury to Danville, cyclists will steadily climb 500 feet, while riding from Morrisville to Cambridge is a slight decline.
The biggest hill is in Hyde Park where the tracks used to go under Depot Street.
My experience: Last weekend, I rode the seven mile stretch from Morrisville to Johnson out and back. It was abnormally chilly for Memorial Day weekend, and my bare fingers were cold on the handlebars.
The trail was quiet save for a few dog-walkers and a handful of other cyclists enjoying the three-day weekend. The Lamoille River was nearly always in my peripheral vision, threading itself through a landscape I was seeing for the first time.
I rode over bridges and through farmland freshly harvested for hay. The spine of the Green Mountains arched just over my shoulder.
Where to park: I started from Oxbow Park in Morrisville, about a 50-minute drive from Burlington, but there are plenty of other locations to catch the trail too — like the Cambridge Junction trailhead in Jeffersonville or at Old Mill Park in Johnson.
Parking locations further south include Joe's Pond Beach in West Danville or the trailhead at 543 Main St. in St. Johnsbury.
Ride to a destination: On the way, I stopped at Lost Nation Brewing, a red barn-like brewery with a biergarten that backs up to the trail.
Unclicking from the pedals, I was able to lean my bike against the deck and sit down at a long picnic table to enjoy lunch in the open air.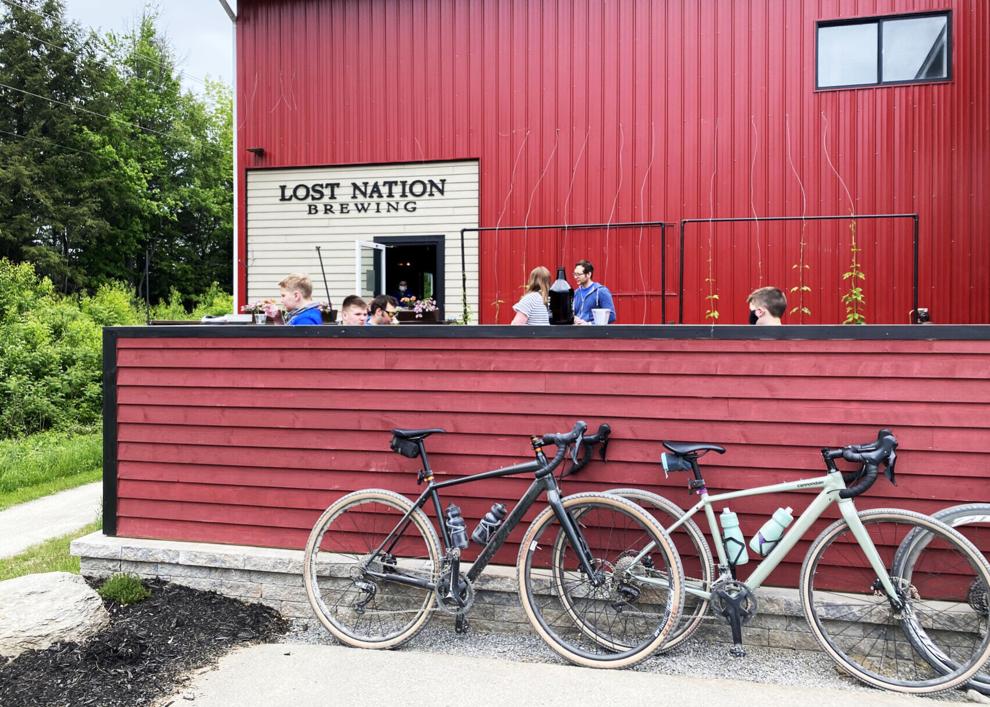 The brewery takes inspiration from lesser-known European beer styles, and offers a wide-ranging draft and food list. The entire biergarten smelled of smoky brick fire and char, a scent that made me excited for the summer barbeques ahead.
The special on Sunday was buttermilk fried chicken, which I paired with a potato salad full of lemon and bright herbs.
You can't visit a brewery and not take some cans home for later, so the mile or so ride back to the car was spent balancing a four-pack on the handlebars.
See a full list of destinations along the Lamoille Valley Rail Trail here.
More trail coming soon: In August 2020, Gov. Phil Scott announced the remaining 60 miles of the trail would be completed by the summer of 2022.
The state is spending $2.8 million, which will be matched by $11.3 million in federal funds, to complete this wonderful trail that connects rural communities and makes recreation more accessible to all.
This Weekend with Bridget is a recurring column. Every week, she recommends a place to visit or a way to have fun at home. Email her your recommendations at bhigdon@orourkemediagroup.com.