COLCHESTER -- Kindness and helping out know no bounds for a local photographer who isn't letting town borders dictate which faces he can put smiles on.
Troy Austin, of Essex, was inspired to take portrait photos of families for free during the coronavirus pandemic after he saw someone else do it elsewhere in the country back in April.
He first reached out to people from his hometown and took the pictures from sidewalks while his subjects remained socially distant -- in front of their homes, on porches or lawns.
As the state has slowly started to reopen and relax restrictions, Austin has also started to slowly expand where he goes and the populations to which he advertises his services.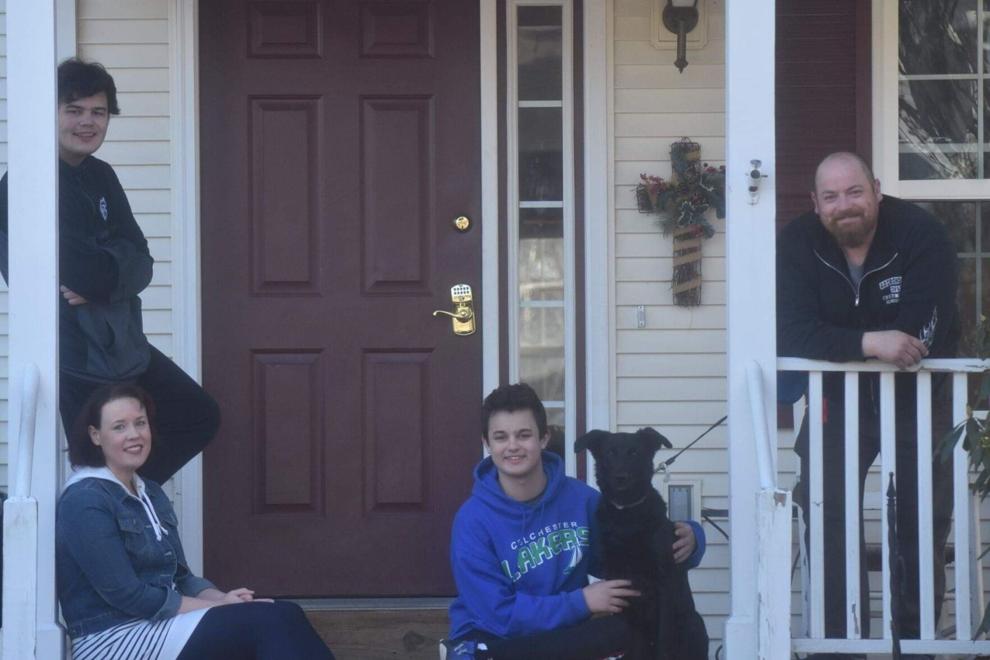 Saturday morning, he headed over to Colchester Pond with his two cameras and clipboard -- ready to take photographs and contact information. Monday evening, he went to the Burlington Fishing Pier to take some more with the sunset as a backdrop.
"I know that it costs a lot to take pictures and thought it would be a nice idea to do them for free to help people out," Austin said about why he doesn't even charge a minimal fee for his work.
Austin is no stranger to giving back as he's organized and facilitated Troy's Toys over the last four years -- collecting items around the holidays which are then donated to charitable organizations for distribution. His 2019 event included an array of emergency vehicles, school buses, and tow trucks that were decked out in festive lights. There was also an a capella group and a Santa Claus on site.
It's that same spirit of joy he gets from his holiday events that make what he's doing with the cameras so enjoyable -- along with the feedback he receives.
"I like seeing the families be happy while getting the photos taken," said Austin. "A family that took a photo on Thursday, they wrote me and they said that they're going to get them printed and put on their wall. So it's pretty cool that I get to help them out."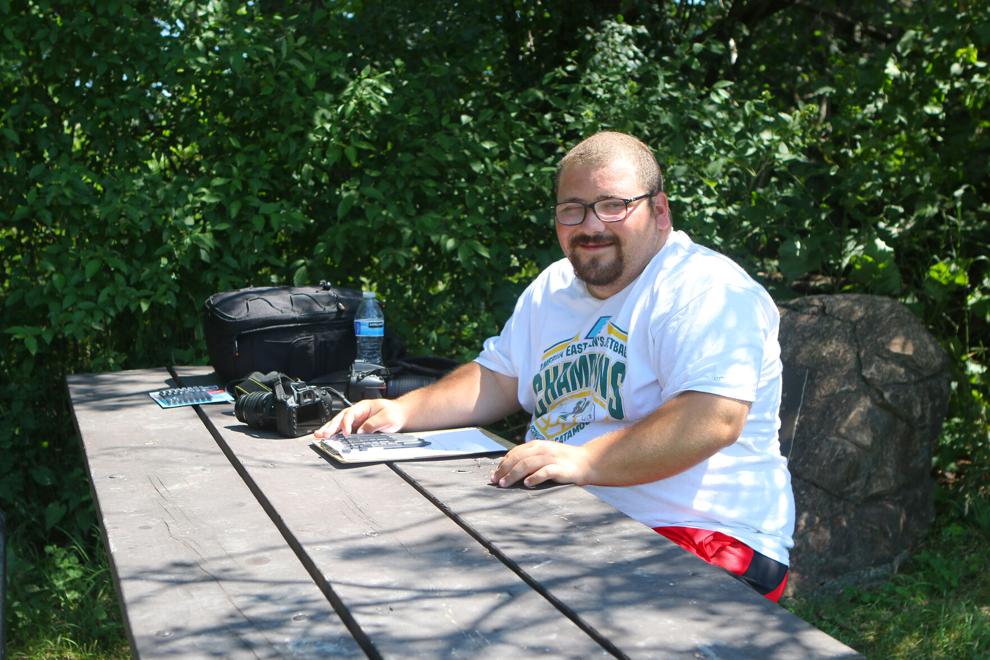 Austin is a security guard with Essex High School and usually does security and parking detail for Green Mountain Concert Services during the summer. With recent circumstances, however, he's had more free time to work on his shutter skills.
His adoration of nature constantly keeps Austin out of the house, and he decided to couple that with capturing what he sees while out and about over recent years.
"I've been taking photos for, maybe, three years so far," he said. "I just love being outdoors and love taking photos, and I thought it would be a great idea to start doing it for a hobby."
Austin has given it thought and hopes to one day turn that hobby into a small, personal business. Until then, he's happy to receive requests to visit people's houses or meet them at a park or other public area to snap some portraits.
Austin can be contacted on Facebook or through email at tbonetroy16@gmail.com.