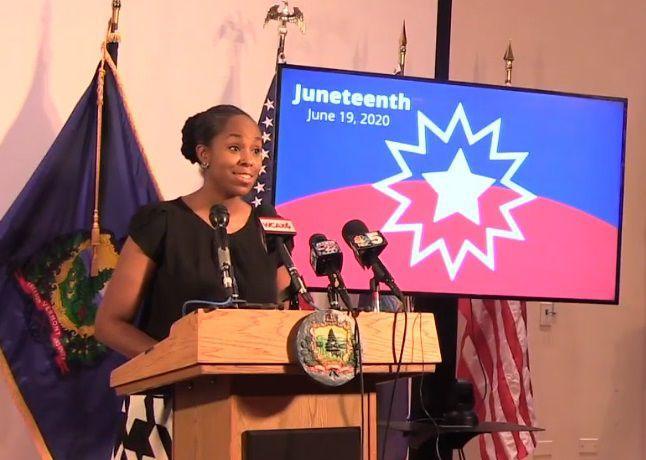 MONTPELIER – Gov. Phil Scott opened his Friday address this week by formally recognizing June 19 this year as "Juneteenth Recognition Day," in honor of the holiday celebrating the emancipation of the last slaves in the American South in 1865.
Scott said Friday that recognition of the holiday was important, in part because, according to Scott, it offered a chance to reflect on "the very real legacy of racism in our country and institutions" in light of ongoing protests over police misconduct and systemic racism in the U.S.
"If we're being honest, many of us - including me - haven't always reflected on the magnitude of this date in the same way we do other anniversaries and days of remembrance that are included on our calendar," Scott said. "The fact is, this says a lot about how much more work we need to do to have a better understanding of what implicit bias or systemic racism even means, the inequality that still exists in America and the role we each play to change it."
"After all," Scott continued, "black history is American history, and we must never forget that our present-day prosperity came at an ugly price."
Juneteenth, celebrated every June 19, marks the day U.S. soldiers arrived in Texas in 1865 to enforce the abolishment of slavery declared by President Abraham Lincoln in 1862 and enacted in 1863, marking the end of slavery in the southern U.S. two years after being declared illegal.
Slavery would ultimately be abolished nationwide that December following the ratification of the 13th Amendment. At the time, slavery still existed in three U.S. states – Delaware, Kentucky and New Jersey.
Celebrations of Juneteenth have had additional meaning this year amid widespread protests following the killing of George Floyd, a black man who died in police custody after a officer from the Minneapolis Police Department pressed his knee into Floyd's neck for almost nine minutes.
Community leaders and elected officials around the country have called for Juneteenth to be recognized as a national holiday, a call that's gained wider traction in the wake of renewed Black Lives Matter protests around the country and globe.
Speaking during Friday's update from the Scott administration, Vermont's first Director of Racial Equity, Xusana Davis, said much of the work called for by those protests would fall on white Vermonters, who had an "outsized power and privilege" due to systemic racism in the U.S.
"It is your moment to act," Davis said. "It is perhaps more your moment than anyone else's, because as people who wield outsized – and often unearned – power and privilege in our society, it's especially important and necessary that you be the ones to exercise that privilege in a way that makes things more equitable for everyone."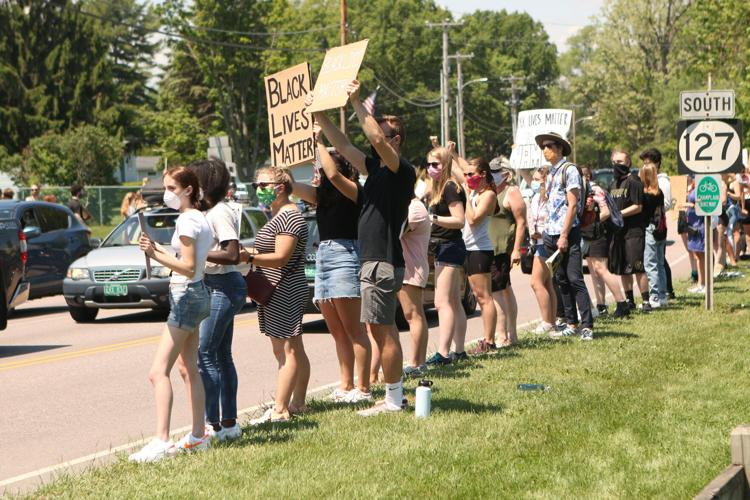 According to Davis, remembrance of Juneteenth highlighted the fact that "certain histories in our nation have been suppressed or forgotten, either intentionally or unintentionally."
"One of the most important things that you all – that we all – can do is to keep that history alive and to keep the lessons that they teach us alive," Davis said.
She encouraged Vermonters to make a point of learning more about other people's cultures and their experiences within the U.S., encouraging them to "lower [their] guard and open [their] eyes" as they do so.
"Understand that, if you're told about your privilege, you don't have to be defensive about it," Davis said. "It's important to listen and learn, and then once you have listened and once you have learned, you defer to the people that are impacted by this work, and then you act."
It was a call echoed by Rep. Kevin "Coach" Christie, a black Democratic representative from the Town of Hartford and the chair of Vermont's Human Rights Commission, who spoke during Scott's press conference Friday.
"We still have a lot of work to do and we need to do it together," Christie said. "Let's start now by committing to join together with your fellow black and brown Vermonters to mitigate systemic racism in Vermont."
The state's official racial equity task force has created an Action and Allyship for people looking to learn more about equity issues in Vermont and the U.S. That guide is available online at https://bit.ly/2CjFgjv.